When was the first time fashion photographer Umit Karalar first introduced to his camera? Can we know more about you in person?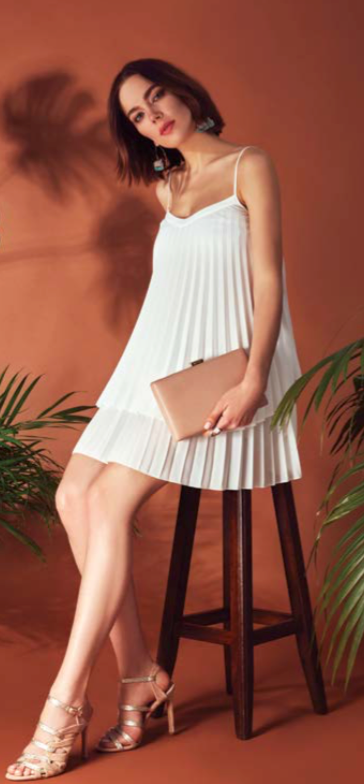 I was born in 1986 in Istanbul. My relationship with photography began in the middle school years when I took the zenith of 122 of my brother. This interest in photography increased during my high school years. I passed the exam for the Photography Department of Marmara University Faculty of Fine Arts by taking the special talent examination in 2004. During the course of photography education, I intensified the frequency to work in the field of digital photography in 2005. During this time, I started to develop myself in the field of digital photography after working with various advertising agencies. I finally graduated from Marmara University, Faculty of Fine Arts, Depart- ment of Photography. My area of interest is fashion and advertising photography. In the advertising industry, I continue to make professional photo- graphic work both in Turkey and almost anywhere in the world through fashion, still-life, space, portrait photographs,
What is the secret to your success at a young age?
Working hard, being determined and setting goals on time.
Can you describe how do you relate your art, style, and imagination to your work as a photographer?
If you don't have the power of imagination, success- ful works do not come out so easily. My imagination pre-sees and captures the moment I dreamed of in advance. My style applies this in real life.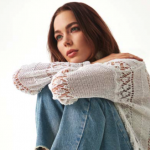 These projects were major and sensitive projects to handle. There is a project that will create a tremendous impact. We will actualize it when the right time comes..
What do you think differentiates you when taking pictures? Could you please tell us your distinct viewpoint be- hind the frame?
This is actually the combi- nation of your photographic know-how and your artistic identity. I do love strong and contrast colors. I believe these factors help me to dif- ferentiate..
You have been award- ed the Fashion Photography Award of the year in Fashion TV Fashion Awards. Is it possible for you to reveal the works that brought you this suc- cess?
I must say I have achieved phenomenal success in lots of exhibitions. The first of these is ''Sheddeath'', the second is ''Dress off the Fur Coat, Dress up your conscience'', and the third is the ''Don't but Adopt''. These exhibitions have been exhibited many times in our city in order to raise awareness. They are still exhibited. I think such works lead me to such awards in addition to the fashion photos I capture.
You have carried out a major social responsibility project. Do you plan to further this? Do you have any other social responsibility projects in mind?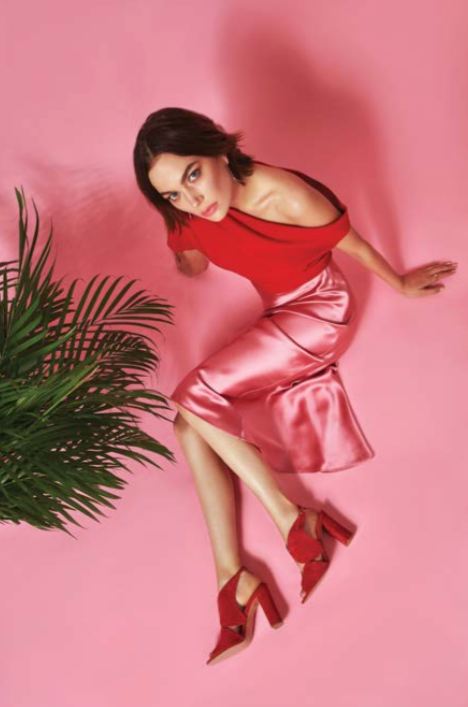 These projects were major and sensitive projects to handle. There is a project that will create a tremendous impact. We will actualize it when the right time comes..
Would you like to take shots in different branches? such as documentary photography?
Of course, I would love to. There are a lot of branches in my head, but unfortunately, I can't find enough time..
Would you like to you give us some examples regarding the scope of your work? Who did you work with? What is your goal? Is there anyone you wish to take his or her photos you can share with us?
I have worked with many artists and major brands in Turkey. They are countless. I guess I want to be an international photographer. When you do business with a magazine abroad, a million people buy it and also reaches a lot of people via email. Such a system has not yet fully formed in Turkey. Only people who are interest- ed in art know and follow you. Surely, I must confess that I want to be recognized and successful all over the world. I am very interested in fashion photography and I will continue to produce professional works in this field. On the other hand, I will heavily focus on social responsibility projects and exhibitions..
How can your readers reach to you?
They can access my photos and me at www.umitkaralar.com and my Instagram account @umitkaralar. Best regards….