İbrahim Burkay: "Our exporters writes a real success story"
We have talked about Selma Çilek's brand with Selma Çilek, who has a successful impetus in fashion world at a very young age through her designs that are elegant enough to make a difference in details.
''Silkworm Export Awards ", organized to reward successful exporters by Uludağ Textile Exporters' Association (UTİB) and Uludağ Apparel and Clothing Exporters' Association (UHKİB) every year, found their owners. İbrahim Burkay, Chairman of Bursa Chamber of Commerce and Industry (BTSO) said, "I believe that the high exports performance obtained in the first 2 months of the new year is also the harbinger of new records."
President İbrahim Burkay, stating that Bursa, with its $ 14 billion record exports and additional employment figures exceeding 80 thousand, has managed to become the driving force of Turkey's economy in 2017, said that,''in the same period, our export amount exceeded 8 billion USD while the exports contribution of textile sector increased by 3 percent..As UTIB, our contribution to country's external trade has amounted 1 billion 200 million dollars. I heartily congratulate you all once again for your valuable contribution to our country's goals. I believe that the high exports performance obtained in the first 2 months of the new year is also the harbinger of new records." As UTIB showing the success of exporting to more than 148 countries and regions, our contributions both to city and country's foreign trade goals will grow apace. As UTİB, which has successfully exported to 148 countries and regions, we hope that your contributions to our city and our country's foreign trade targets will continue to increase.".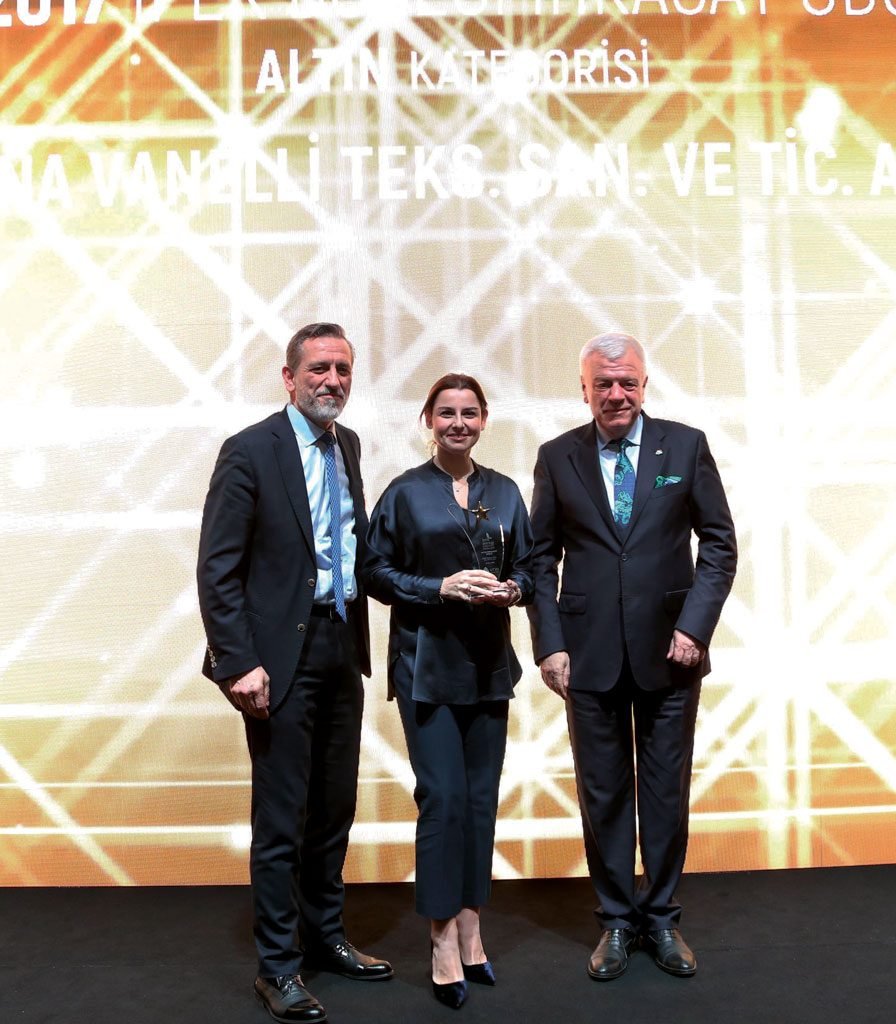 "Our exporters write a real success story'
İbrahim Burkay, who expressed that there is a rarely seen synchronicity, faith, and synergy that Bursa can reveal more than it has accomplished so far, said that "We are also actualizing our work and projects in the new period with the power we have acquired from this beautiful atmosphere. As BTSO and UTİB, we were able to carry the goals and dreams of our Bursa far beyond expectations, with all our projects supporting our recovery moves in the economy ranging from product development to employment, from industry, or export and economic development. Even in the difficulties in the world economies and in our geography, our exporters who have been working devotedly, have achieved a phenomenal success in order to provide more employment opportunities and to increase our prosperity.''
SilkWorm Export Rewards
On the other hand, a total of 105 companies were awarded in the field of textile and ready-to-wear in the SilkWorm Export Awards. While Yeşim Selling Shops and Textile Fabrics in Textile Industry. Inc. took the first place, Zorlu Foreign Trade and Fistaş Foreign Trade Marketing Inc. became the most successful companies. A total of 51 companies in this area were awarded for their export success, with gold, silver and bronze awards according to their performances.
In the field of Apparel and Clothing, Yeşim Sales Stores and Textile Fac. Inc., EDT Ready-to-Wear and Oz Textile Industry shared the first three rankings with the highest export rate, a total of 54 companies were again awarded with gold, silver and bronze awards for their export performances.
Exports Target in Technical Textile is $ 5 billion
Turkish Textile and Apparel Sector 10, that is organized in cooperation with Uludag Textile Exporters Association (UTİB), Bursa Chamber of Commerce and Industry (BCCI) and Bursa, Eskisehir Bilecik Development Agency (BEBKA), was held in R & D Project Market Summit in Bursa. In the event, organized in the conference hall of Bursa Textile and Apparel R & D Center (BUTEKOM), successful projects were also awarded.
47 projects are granted an award
Indicating that the project market concept initiated by UTİB is a role model in 30 different sectors today, Burkay said, "We have actualized nearly 170 projects from R & D Project Markets that we started in 2009 to bring together our exporters with R & D, the public with private sectors, and attract academicians and students to the sector..Our goal is to raise technical textile exports from $ 1.7 billion to $ 5 billion ". At the award ceremony, 47 projects in 16 categories were awarded, ranging from defense to aeronautics, to textiles to space industries apart from categories like functional textiles, smart textiles, including one of Turkey's most important export items, which is vehicles and technical textiles for the automotive industry and the composites.