ŞEREF FAYAT / (TOBB) Chairman of the Clothing and Apparel Industry Assembly/ Chairman of the Board of SYSTEM DENIM
Being the chairman of the (TOBB) Clothing and Apparel Industry Assembly, Can you make an assessment on the current situation of textile and apparel industry?
Textile (fabric) and Apparel sector is the biggest sector of our country when taken into account together. It is the undisputed leader in terms of the number of jobs it created, the total exports (27 Billion Dollars), the net added value it created; considering the last 10 years with 150 Billion Dollars. However, that doesn't mean our sector has no problems at all. Due to the economic conjuncture we have experienced, financing costs have increased considerably. This situation is the biggest obstacle for our sector which needs to invest and uses almost
its full capacity. I can say that if access to finance becomes easier and the cost decreases, we will re-enter into an investment process and will grow our sector even further.
You have had a statement like "In order to achieve our export goals, we need creative engineers with high educational standards". What kind of activities do you actualize in this field as TOBB??
This is my testimony I shared with the press when I was the president of TGSD (Clothing Manufacturers Association of Turkey). The reason why I said that was because many successful young people were no longer considering textile engineering by the time. For this reason, we held a meeting in Istanbul with the Rectors, Head of Departmen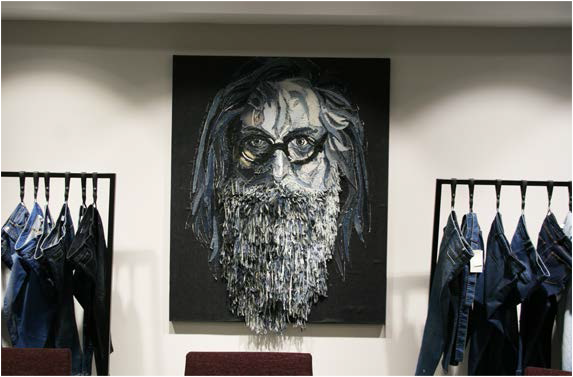 ts or Deans of the Faculties of universities that harbors the department of textile engineering faculties. The result was that we should grant scholarships in order to make the choice of textile engineering more appealing again and to attract the best
students with better scores. The process that we could not create a budget in that period was realized this year. Successful students with scholarship were registered
to our textile engineering departments with the contributions of our associations. This result has earned the textile and garment industry decades to make more and more value-added production. As the TOBB sector council, I have supported the process from beginning to end, and I can say that we will continue to support. I would like to thank to every institution and YÖK on behalf of our sector.
As the Turkish Apparel industry, you have an aim of 60 billion dollars of export by 2023 and 1 million additional employment in production. Where do you see the sector in reaching these targets?
To be honest, we knew that these goals were a little bit difficult from the first day it was announced by TİM. However, this figure was inevitable for our sector when the export target of 500 billion dollars was set in the 100th anniversary of our Republic. However, I can firmly say that we will be successful to reach the export amount of 30 Billion Dollars when taking into consideration the problems in the world commodity trade and the studies recently carried out. Parallel to this, I can express for additional employment
targets by 2023 we aim to hire 500,000 people.
To what extent the Turkish Apparel Sector provide fabric from domestic fabrics? Which criterias are taken into consideration when choosing fabrics?
If the Turkish Apperal Sector has reached these levels today, it owes it to the strong and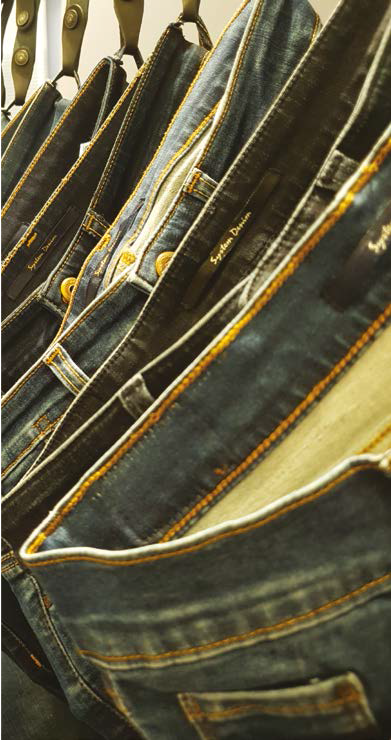 solid foundations of Textile (fabric) sector. 80% of our total exports are made with
domestic fabrics. It is of great importance that the textile (fabric) sector continues its value-added investments in order to achieve the goals we have just mentioned above. It is obligatory for ready-made clothing companies to follow fashion in their choice of fabric and color. For this reason, fabric manufacturers should also anticipate trends correctly and prepare their collections accordingly. It is important to
note that in large orders, those with similar price advantages are preferred among similar fabrics and this is an important criterion.
Could you please share your opinion on sustainability in apparel and your opinions on the subject?
As sustainability is now irrevocably relevant to all sectors, the garment sector has been included in this process within a certain discipline. It is of great importance that our exporting companies (customers' demand are in this direction) accelerate this process.I observe that our companies make new investments and the revision of their existing investments in this way.
Can you make an evaluation of DENIM Sector both in our country and globally?
I would like to emphasize that we are at the forefront of design and branding in the denim sector. Thanks to our strong fabric infrastructure and designers, we are the main supplier of many world-renowned European denim brands or many brands in denim's collection
when considering our proximity to Europe, which is 70% of our main market and exports. I foresee that this advantage will continue to grow for many years thanks to our companies who know the market very well and our fast and high quality production processes. Although denim slows down from time to time in the world, I would like to state that denim fabric is a comfortable garment which is not only made of cotton fiber but also worn casually. Thanks to our world-renowned denim fabric factories, I must say with pride that we are in a position to determine the trends let alone keeping up with this process. I can't also help mentioning our Denim brands at this point. As you know, our companies, which have been producing for world brands for many years, have gained
significant experience and have achieved significant sales figures especially in Europe and Russia with the brands they have created. I would count many brands here. However, I will also mention the Blue Jeans especially because it is world famous and pioneering. Denim has been a very important export item in Turkish ready-made garment export and has reached 13% of ready-made garment export (2.2 Billion Dollars). This figure makes 5% of world denim exports (44 Billion Dollars), which is the proof of how strong the sector is. As a country, I would like to emphasize that we will increase our share by continuing our investments in denim fabric and apparel.
Could you please elaborate the System Denim, which is one of Turkey's leading exporting companies in Denim and that you also served as head of the Board of Directors?
System Denim has been serving the sector as a denim-based trousers manufacturer for 25 years, first to its brands (Bluesystem, BigBlue and Moment) and then to World brands.
Although System Denim is known as a denim manufacturer, it also produces and exports trousers and outerwear with fabrics such as gabardine (dyed), dye in piece and polyviskon according to fashion and trends. Our company focuses entirely on export, has an average turnover of 20 million dollars. Our company's 2023 export target, that entered into a new factory investment prcess, is 50 million dollars.
Denim sector is one of the areas that require the most sustainability. Could you tell us 
about your works in this field as System Denim?
As an individual and company that respects nature, we say that  "Sustainable production is essential for a livable world ". If it goes like this, we will unfortunately leave a bad legacy (World) to the new generations. In this direction, our company invests at least 40% more costly investment by using all the possibilities of tectology in order to make the production facility fully sustainable in the new factory investment. In this way, we will bring an exemplary factory that respects nature and people with less chemicals, less energy, less water and zero waste to our sector.