I would say that we have received the fruits of our strategic partnerships with global brands for many years in the pandemic process. Our association with our marks continued with mutual trust and accurate communication processes with a long history.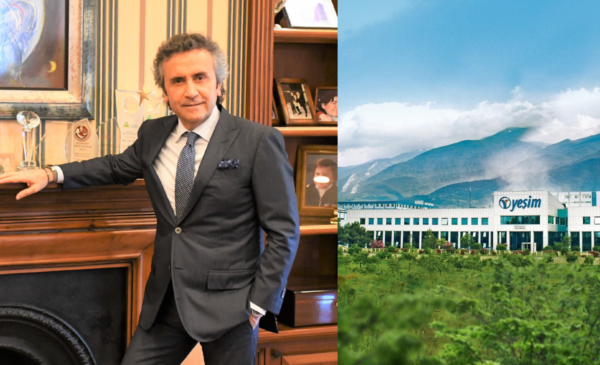 Can we get a brief evaluation of the situation of Yeşim Textile, which makes production and strategic partnerships for many world brands, before and after the pandemic?
As a company aware of the sensitivity experienced on the coronavirus axis, we have taken all necessary measures since January, when the outbreak came up in the world public. With the crisis team we have created within the company, we have taken the necessary steps in accordance with any explanation from the government wing. Between 30 March and 20 April, we suspended our production and all activities.
During the period when 25 we interrupted production, we had the chance to update the relevant measures and make the necessary investments in line with the circulars issued by our government in this process by taking preventive measures in many areas. Since March, we have been moving forward with a way to maximise health measures across the company. We have also increased our budget by 51 percent by making serious revisions to the occupational health and safety budget. We have also updated the annual budget allocated to our health and personnel directorate.
With the fabric mask production we implemented, we had the chance to partially compensate for the production losses we experienced. The Covid-19 Safe Production Certificate, which we are entitled to, is also proof of how we prioritize the delicate process in our production areas. Finally, we were also entitled to the TSE K 599/11.05.2020 Quality Compliance Certificate. We continue with the confidence provided by the relevant documents.
What kind of communication process have you experienced with brands that you do business with, especially abroad, during the peak period of the Coronavirus outbreak that has affected the whole world? How did you evaluate this period?
Since March, the textile and ready-to-wear sector has come to a standstill due to the Covid-19 outbreak, which is also manifesting itself in our country. At the beginning of March, we had to cut speed as our customers stopped their orders. Then we had a hard time. At this point, things are slowly recovering. Our state stood by the industrialists in this process and we got through the months of March, April, May and June with the support of our state. As the stores opened in Europe, we had the chance to accelerate. Turkey began to respond quickly to the demands of European brands. I guess it will be better in the coming periods. As of August, our capacity utilization rate has reached the level of 90 – 95 percent. We had the chance to reach these values with the movement in the European market, the revival of the waiting orders, the placing of new orders and the production of protective fabric masks of our company.
I would say that we have received the fruits of our strategic partnerships with global brands for many years in the pandemic process. Our association with our marks continued with mutual trust and accurate communication processes with a long history. In the process, many companies have hardly worked for two months. Brands could not open their stores, so they could not make turnover. That's why they asked us to extend the payments, and we supported them all. I never thought we would support the world's largest global companies. One day they are with us and we will be with them one day.
What kind of work have you done on masks and protective textiles? What would you like to say about mask production and exports after a fast R&D and innovation process?
Founding the R&D department in 1999 and attaches great importance to research and development studies, Yeşim has accomplished many firsts in the field of smart, organic, recyclable and innovative fabrics so far and carried out valuable works. In other words, our work on products called smart textiles goes back a long time. Yeşim, which positions itself as a global company in the textile sector, has a great share in its effort to become an innovative company, which is one of the factors that has brought it to today. We draw a company profile that constantly renews itself, closely follows the trends in the sector, and has the production and management flexibility required to adapt to them. With this aspect, we have taken our place among the leading innovative companies of our sector.
We can say that the steps taken in light of all this vision increase the production competence of our company and naturally contribute significantly to our annual turnover. In order to partially compensate for the production losses we have experienced during the pandemic process, we have started an anti-viral and anti-bacterial mask project made of knitted fabric using organic cotton and microflame polyester, with the studies of our R&D Center, and developed two products with a tight and flexible structure. Following the completion of marketing activities in cooperation with leading retail brands in Turkey, which offer branded YSMGUARD mask our market and we have already delivered to consumers. We receive demands from the country and abroad regarding the masks we produce. To date, we have sold more than 1 million masks in the domestic and foreign markets. At this point, we have exported masks to England, Australia, America, Russia, Germany and Denmark.
Could you inform about the technical specifications of the masks and products you produce?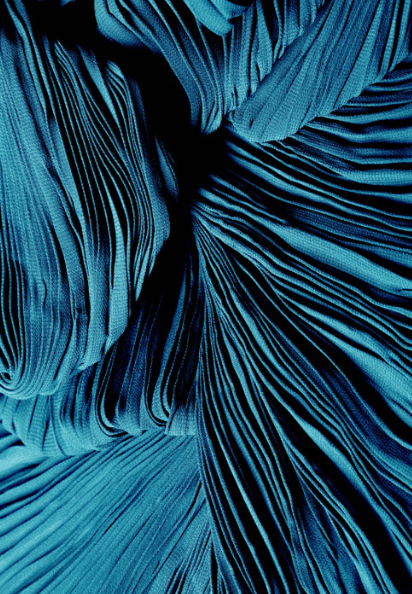 Thanks to its tight structure, high cover and slim design, 27 our lightweight and breathable mask fabrics also conform to facial form with bio compatibility due to the use of organic cotton. One of the biggest features of the masks we have developed in collaboration with HealthGuard, which has 25 years of experience in biotechnology and related products, is that it stops the virus as soon as it comes into contact.
As it can be repeated up to 50 washes, the masks are now effective up to 99.94 percent against the virus with their antibacterial and anti-viral structure. The fabric, which prevents the growth and reproduction of harmful viruses, mold, bacteria, fungi and spores, also makes it easier to breathe. Our masks, which comply with EN 14683 International Surgical Medical Test Standard, have CE certificate, EKOTEKS certificate and antivirus test report, have finally riveted by obtaining the TSE K 599 / 11.05.2020 Quality Compliance Certificate.
With the pandemic process, "digitalization" has also become an important issue. What steps have you taken as a company for "digital transformation" and strengthening its infrastructure?
The importance of digitalization once again came to the fore during the pandemic. As Yeşim, we strongly believe in the importance of the concept in question and we always work to include it in our company's business processes. In this process, we have ensured the continuity of our business processes by performing the necessary digital infrastructure studies for working from home. We are also a part of the "Industry 4.0 Integration in the Ready- to-wear and Apparel Sector" project initiated by Uludağ Ready-to-wear and Apparel Exporters' Association in order to make our production processes compatible with Industry 4.0. We plan to make the biggest investment in digital platforms in the coming years. We will invest heavily in digital printing and 3D sample projects. We will also run investment programs to increase our speed. Currently, we can produce and deliver a model we bought from scratch in 60 days. We want to reduce this to 45 days. We plan to provide speed in product development with digital. Our investment in innovation has also created great order opportunities for us in difficult times. We will continue to take steps towards innovation in the upcoming period.
Finally, what are your plans and predictions for the upcoming process?
When we did our 5-year strategy in 2018, our goal was to grow by 15 percent each year, reaching a turnover of $550 million in 2023. That's why we made the investments we needed to create the capacities we targeted in 2019. Last year was a very serious investment year for us. We invested a total of 65 million dollars in our facilities in Bursa, Egypt and Ağrı. We're going to invest $30 million in Ağrı. Last year, we expanded our capacity in our facilities in Bursa. We created additional employment for 1,200 people. We have also made a huge investment in Egypt. With the new factory we established there, our employment increased from 4 thousand to 6 thousand 500 people. With our investment in Egypt, our company there became the country leader in ready-to-wear and apparel exports in terms of turnover. We would continue our investments in the same way this year, but we are experiencing a slight pause due to COVID-19. We will revise our plans and continue.
We are protecting our 2023 target and looking at how we can get opportunities under every negativity. We want to be a billion-dollar company in the next 10 years, and that is what we are preparing for our organization. We are renewing our structure towards becoming a global company and doing structural work that we can manage billions of dollars. Maybe we can invest in America in the next five years.