A young Turkish designer In creative room:
Selin Akman
In this TFF Magazine volume, there is a young Turkish designer, Selin Akman. Having started to work in Isko-creative Room Italy, Selin thinks that Denim is a cult and that excitement is a never-ending invention. The designer who has been doing her job with great care and love decided to work with denim as soon as she graduated.

In her designs, Selin says she likes to analyze and reflect people and she is inspired by every single detail in life…
Would you please introduce yourself? How long have you been working under the roof of Isko as a designer?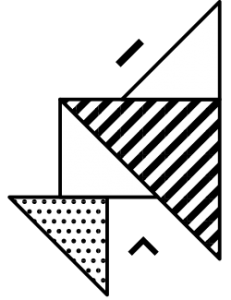 I am Selin (27) a Turkish Canadian designer living in Italy since I started working for Isko- Creative Room Italy 5 years ago. Creative Room Italy is the design department of Isko. I studied Fashion design In New York Fashion Institute of Technology and in Istanbul technical University. When I graduated, I decided I wanted to work in the Denim business but it was a bit hard because in University we never studied Denim so I decided to start from the core and learn everything I could about the denim fabric. Isko was the best place for me to achieve this. Designing denim has become a big passion for me throughout the years. Denim is a cult, an invention where the excitement never dies. I guess, at this point I cannot even think to live without it. With this fabric, I can do so many things. It is very variable and it is so interesting to see how the end-result can change through weaving, diversity of fibers, tinting, styling, washing, accessories and even labeling. Long story short, LOVE it.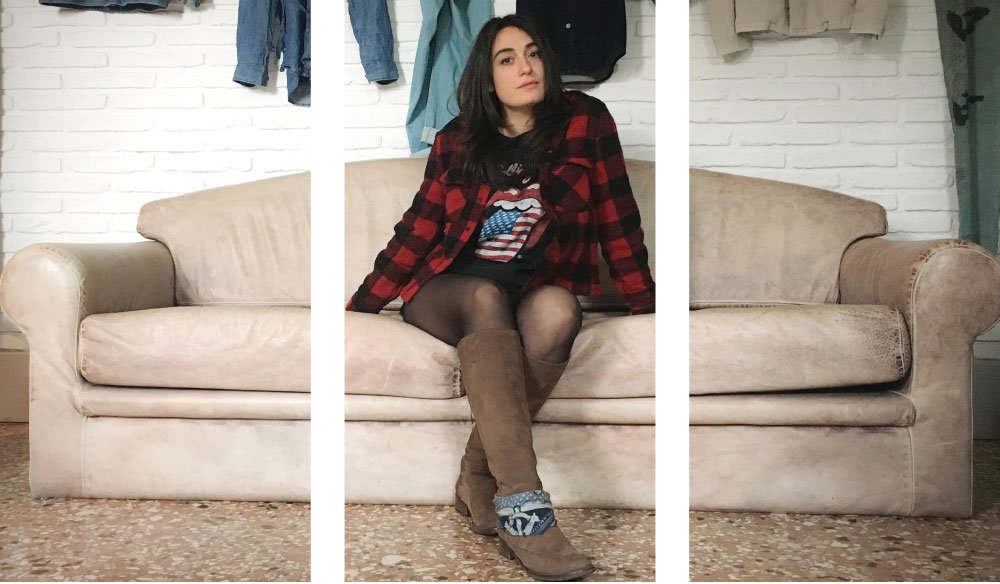 Isko is an internationally recognized brand. Would you briefly explain how isko contributes to world denim?
Isko is one of the most important ingredient brand in the world. We can easily say this because Isko never stops inventing. Here in Isko we are always working on innovations. What is very important is that we all work in a team whereas following the trends and always being in contact with the R&D department on future trends on fabric also, we are always researching on new washing techniques and applications. This helps us to be always to the point in our collections and I believe we are very successful on this.
ISKO™' mission is to always keep in touch with the latest trends and also to anticipate times. ISKO™'s research centre is certified by the Turkish government and it consists of more than 25 textile engineers, specialists in creating new denim products. Thanks to its investments on innovation today ISKO is very strong with its patented technologies especially on elastic denim fabrics.
Rather than this, ISKO™ has a strong eco-commitment, backed by sustainable production. 10% of new ISKO™ fabrics are produced from recycled materials, a filtration and treatment plant to clean water is used in the manufacturing process, to redirect the water for other industrial and household purposes. This helps us to create more eco-sustainable designs.
Would you like to talk a little bit about the effects of innovative approaches and researches on your designs?
It is very interesting to have innovative fabrics that our R&D department works on because this pushes me to think of a different way of designing whereas being more
ergonomic. I need to know the nature of the fabric to create the best design to have the use of stretch, comfort or other specialties of the fabric. This is also very important to create a story on my designs. No design can be made only because it is pretty it should always have a technical or performance story behind it. This pushes me a lot as a designer and it always widens my creativity. Here in Creative Room we also work with many different brands to help create their collections. Working with a wide range of brands and designers rather than only working for a brand makes you more creative and your brain should switch on, off and on again with another point of view. As much as it is tiring, it is very interesting and stimulating.
Design trends in the world have a global structure. Do you follow trends closely as a designer and how do you blend these trends into your designs?
When we are creating a collection, it is not only fundamental to follow the trends on fits, styles, wash, accessories but also lifestyles and influencers. The world has become very personalized with the new technologies in social media instruments. I have to consider many characters in order to create a design that is suitable for them. I like to analyze the persons and reflect that in to my designs. Therefore, I cannot say I am following a trend. I sometimes even go with my instincts to see where the trend is heading through blogs, magazines, newspapers, films, music etc. I think to be a good fashion designer it is important to know everything that is going on in the world. When you are passionate about design, you never stop working. Anything you experience in your life inspires you.
How many creations are you producing per year? And how do you progress during the process of collection production?
We create two collections in a year. Fall winter and spring summer collections. In addition to this in Creative room Italy, we make our own capsule collections every season focused on either one type of fabric or all the fabrics in the collection. The collections need a wide range of research for the fabric and for the styles. We spend a lot of time figuring out what is missing in the market and what can be new. We create the styles that match the best with the fabrics, choose the suitable wash and accessories and in the end, we apply the labeling in which we try our best to be always fashion forward. Every small touch is very important for us.
Every small touch is very important for us.
What are the advantages to work with denim fabric?
Working with denim is very cool it is very versatile the end look of the garment differs so much on the style, fit, threads that we use and wash. I have so many ways that we can experiment. It is a living fabric; it fades and shapes according to its wearer. Denim is also in so many people's lives from many different lifestyles the look of it changes a lot. It changes if I am designing for an authentic denim wearer, a fashionista, a traveler, a sports lover, a skater…

Isko is one of the most important ingredient brand in the world.
Comfort is for sure very important in Denim. What kind of work do you usually perform so that people can experience coziness in clothing?
Comfort is something that is usually very important in the denim world. We are always trying to develop fabrics and styles that makes the people's lives easier. Right now, we are developing a concept that is definitely very important for denim lovers that travel a lot and need their jeans with them anytime, anywhere but I am not yet to talk about it. I can talk about our blueskin performance, which has 360 degrees of stretch for the freedom

What do you think will be the trends in the world's focus in the coming years?
Denim world is getting larger and larger every single day. New designers are becoming more and more interested in denim. In Isko, we have the program Iskool in which we teach many fashion students how to work with denim. I believe in the future more and more new generation designers will understand the nature of denim and fall in love with it like I did and we will see more and more new innovative designs.
For the future trends, I can say usage of denim gets crazier and stranger where we move away from the traditional looks. In the last years, we had moved away from the skinny for women and moved on to wider silhouettes. I think this will continue and the most important trend will be to achieve this boyish rigid looks with comfort fabrics. Another trend that we see now and I believe it will continue for some time is the sports influence. I am a strong believer in premium authentic denim. This for me is something that will never die hopefully. I also believe the strong masculine washes will be a big trend in the future for women. For men's more rigid looking slim straight silhouettes not heavily washed but scraped down and resin effects with 3 dimension shaping will be important in the future of men's denim trend.
I believe in the future more new generation designers will understand the nature of denim and fall in love with it like I did and we will see much more innovative designs.
Finally, anything you want to add…
Please feel free to address your achievements,
partnerships, and the areas you want to prioritize…
Finally, I would like to say I it is a big pleasure for me to work with denim and I would like to see many more young designers working with this fabric because I cannot wait to see other people's reinterpretations, their ideas on this canvas. I am very happy to have had chosen my career around this field and cannot wait to create, invent and grow.