Şebnem Günay who performed the Fall-Winter fashion show in the scope of Mercedes-Benz Fashion Week Istanbul made the opening of the fashion show this season with Öykü Baştaş, who only worked with her in her fashion shows!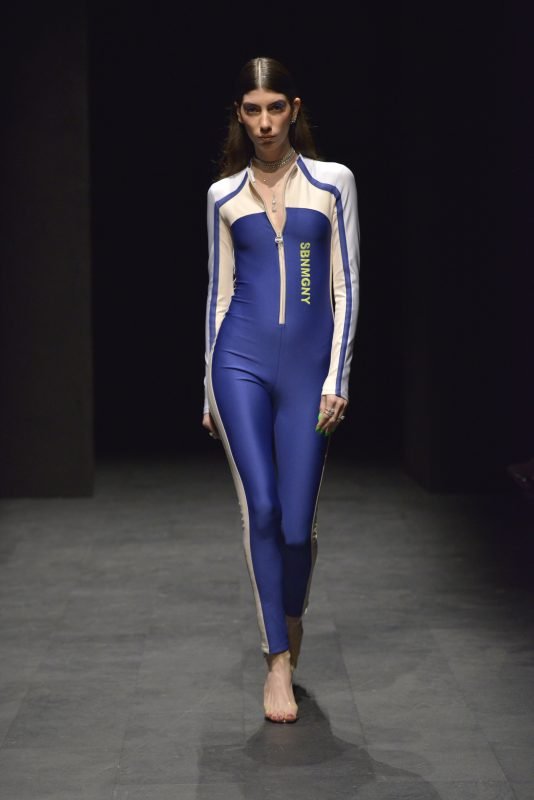 In her fashion show realized n the context of Mercedes-Benz Fashion Week Istanbul, Şebnem Günay, emphasizes that a person should be like himself or herself, away from excellence and aesthetic concern with the "For Better Memories" themed collection inspired by her childhood, her family, her friends, and Jane Fonda.

We are in a kind of a mixed-reality world. Our physical appearance wraps our body with a non-real sense of artificial aesthetics. In today's world where we live with the uber-level of emotions and drown in details in order to be perfect, Şebnem Günay shelves the perception of how we look with the For Better Memories collection.
Do you remember your first meeting and your feelings?
The collection creates a comfortable collection where you are not lost in the details and you are not distancing from your own style, on the streets, in the gym, on the dance floor or on a comfortable Sunday.
Expressing the spirit of street style perfectly and inspiring others in her collections, Şebnem Günay's Fall-Winter 2019-20 designs consisting of 21 women and 3 men look is accompanied by soft and light tones. Violets and pinks frequently encounter us in the collection '' For Better Memories "