Turkish textiles enjoy a strong image across the World. We are the biggest textiles producer in Europe. We proved our power in technical textiles, design and fashion.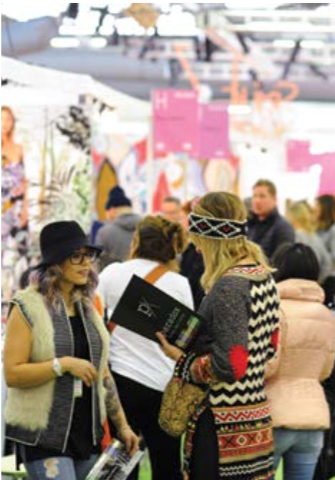 Turkish textiles sector participated in the Premiere Vision Fair held in New York in January 15-16, 2019 with 29 companies consisting of 25 national and 4 individual firms and invite business people across the world to invest in Turkey in addition to establishing commercial networks. Pinar Tasdelen Engin, President of UTIB (Uludağ Textile Exporters' Association) stated that Turkish textiles sector has a very strong image in the global market and said, "The sector stands out thanks to its machinery park with state-of-the- art technology, flexible production ability, capability of producing special products and high-quality workforce."
New Surface, texture, colour, materials and construction methods of Turkish companies were at UTIB booth Premiere Vision New York with "a specially designed artwork" for New York. This artwork was entitled "Fabric Re-Made" by artist Deniz Sagdic.