PINAR TAŞDELEN ENGİN
Uludağ Textile Exporters' Association Chairman Of The Board Of Directors
Would you like to introduce yourself in brief?
Having completed my education in Textile Engineering in 1999, I started working life in Polyteks Textile, under the Taşdelen Group. Polyteks Textile was founded in 1986 by Mustafa Taşdelen, my father. In a short span of time, it has become one of Turkey's and Europe's largest and most reputable manufacturer of polyester yarns.
I am currently on the management board of Taşdelen group where I had the chance to work in different positions in my 19 years of business life. I am engaging in introducing the products of the company on domestic and foreign markets, and the external relations of our companies along with our marketing team.
As you well know, I was serving as the vice chairperson of the board of directors of Uludağ Textile Exporters' Association. I was elected as the Chairperson of the Board of Directors at the general assembly meeting, held in April. As UTİB, we organize many national and international events in order to contribute to the achievements of Turkish textile exporters' members and to represent the industry in the best way possible. These include congresses, workshops, Design Competitions, International R & D Project Markets, national participation in international fairs, procurement delegations, trend areas, and seminars. Our events are open to all members. We are working constantly for the development of our industry.
2018 will be a year of mobilization for Turkey in the field of employment. What do you think will be the potential of the textile industry within this context and what tasks will be undertaken by UTİB through this policy?
The textile sector is one of the locomotive sectors of the Turkish economy due to value-added and demonstrated performance. Moreover, it is one of the most employment-intensive sectors and of great importance to our country. The total number of people working in textiles and garments amount to 1 million. When we integrate industries such as retail and mass merchandising, this number approximately doubles to 2 million. Therefore, we contribute greatly to the social stability of our country. I think that the potential of the Turkish textile sector is extremely high, especially in terms of value-added production.
In many countries of the world, many people; specifically those in the upper segment needs are using our textile products with pleasure.
In the saturated and rising markets where competition is very dense like Europe and North America, our sector is exporting successfully.
We have an extremely strong image in the global markets; we have a machine park with state-of-the-art technology, flexible production capability, the ability to produce special products, and a workforce with high qualifications. We have companies that receive international design awards. The game-changers in the industry are notable for their high-quality production capability, high production capacity and advanced technology, as well as trendy designs creating new trends. In this context, one of the main goals of our industry is to carry on long-term achievements through our brands.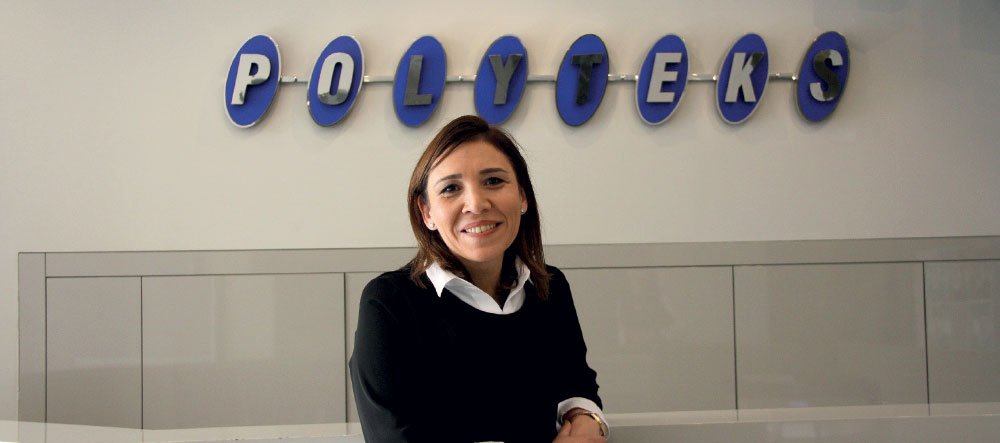 What are the expectations for 2018 regarding the denim yarn production? Can you please tell us about the technologies that are currently leading in yarn production?
Denim is an ever-growing sector in the world and never loses its importance. Consumers' needs and fashion are dynamic and change every season. Denim has been one of the most successful textile sectors that closely pushes ahead this dynamism parallel with trends and innovations and even create its own trends. Denim fabrics are an integral part of our lives with because of its elasticity, close-fit, durable and comfortable features.
The mobility we have seen in the denim sector in recent years continues unabated. As far as we see and follow, flat products are highly stylish, comfortable and popular in-demand due to close-fit feature, combinability with products of different styles, wearability in special and daily occasions.
As Taşdelen Group, we are trying to support our customers, our business partners, in producing products that increase the competitiveness of the market and add value to them. In line with their expectations, we can produce differentiated products according to the distinctive area of utilization.
Recently, we see increasing demand in yarns that improve the performance of clothes and prevent pot appearance. For this purpose, we are trying to meet the needs of our customers by developing high-quality yarns with flexibility and recyclability features and durability and moisture management.
There is intensive work on recycling on textiles. All units in the textile chain began to take steps to reduce environmental pollution. The recycling sector is an important step in sustainable production and development and is a must to be supported. In this direction, we are trying to enrich our product range which is produced from the recycled raw material that we developed in our company.
In addition to the UTİB Presidency, you are undertaking the Chairperson of the Board of Directors at Polyteks. Would you briefly talk about your company's works on denim yarn and the innovative products that will be presented to the textile sector in the up-coming period?
Trends in industry are constantly changing. We are continuously renewing our product range accordingly. At this point, keeping our product range up to date in line with the needs and demands of our business partners is our top priority. We are closely following the trends by attending many fairs, seminars and symposiums both at home and abroad.
While consumer's expectations are increasing day to day, producers have to foresee these trends. Needless to say, a certain process is required for a product to be offered to the consumer and we are just at the beginning of this process as a raw material producer. We adopted developing new products and improving our product range continuously with R&D and P&D activities we have carried out with our customers as a principle.
For example, we are currently producing yarns that give elasticity to the fabric, such as staple gipe yarns, mechanical stretch yarns, and PBT, a polyester derivative, obtained by combining polyester and polyamidines with elastanes. These products are widely used in denim sector thanks to their elasticity, soft touch, longevity and strength properties.
Our newest generation of elastomultiester yarns, which have been recently added to our range of fabrics, providing flexibility and lycra performance, close-fit, comforting, soothing moves, draws considerable attention. We also produce with phosphorescent yarn shining in the dark. This product has also begun to be tested by denim firms. As Taşdelen group, our goal is to present at least two new products every year to the use of the denim sector.
What are the 2018 predictions on denim exports? Which markets will Turkish producers gravitate to in 2018?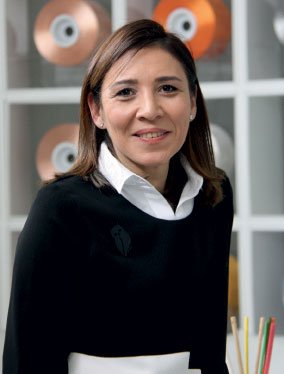 As a result of the investments made, we anticipate that the exports of our country will increase in 2018 compared to previous years. Turkey is among the most respected countries in the world in the value-added premium denim production. We must always invest in technology and innovation to protect our presence in the denim sector. Moreover, as in every field of production, design is one of the most important factors in raising the added value of products and in ensuring that you have a say in the international market.
Our priority markets are mainly Europe and America. This year we want to increase our exports to the Far East market.
As one of Turkey's most successful industry, One of the main goals of our denim sector should be to take a respectable and lasting place in international markets with our own brands.
Textiles, one of Turkey's leading sectors. Recently, e-commerce has become very important along with technological developments. How would you evaluate our brand's activities in this area?
2017 had been a very turbulent and challenging year worldwide. The new US administration's conservative economic approaches, the Brexit in European Union, the changes in the interest rate and the negative developments in the Middle East have created a turbulent period in the world economy. Our textile sector has succeeded to increase export under these tough conditions. As of the end of 2017, Uludağ Textile Exporters' Association has realized export of 1 billion 177 million dollars with 3% increase compared to last year. Turkey's textile exports in a manner similar to our Association accounted to 8.1 billion dollars with an increase of 3% compared to last year. We also increased our exports 12% in the first month of 2018. In the first month of 2018 we achieved 12%. growth.
Merchandising sector has been one of the sectors most affected by technological developments in recent years. When we look at Turkey, especially the last 10 years, we see that the choice of consumers shopping channels radically changed. Consumers nowadays can now meet all their needs more easily and faster on the internet. The increase in the importance of online shopping was also extremely profitable for brands. Brands can now reach far more customers at much smaller costs. Turkey is among the countries using the most all over the world. Brands also devote most of their investments to internet advertising and internet retailing. I think the importance of e-commerce will increase year to year.
Would you like to shed light on Turkey's current position in the apparel industry?
As you know, Turkey is currently one of the first countries that pop up when you think of quality denim. The Turkish attitude from production to promotion, from quality standards to marketing has reached a very advanced level.
As a country, we are the 3rd largest exporter in the world after China and Bangladesh in denim garment sector. Our European market share is around 11%, which is an important percentage, but I think we can reach 20% level by creating our own brands in this market. In this context, it is very important to add innovations to our successful branding process..Turkey raises its significant importance in the world markets with its very successful and quality products in both weavings of denim fabrics and finishing operations together with apparel. Turkey has ranked third in the world in Denim fabric exports and as Taşdelen Group, we are one of the polyesters yarn suppliers of the most important denim manufacturers in Turkey. We are proud of knowing that the denim products containing the yarns we produced are exhibited in the most prestigious markets in the world.
Turkish brands have succeeded in producing a brand awareness that can compete with the world in terms of denim. Projects like Turquality are very important to increase export potential and brand awareness. In this context, how do you scale the projects that are actualized in the field of textile in our country?
The Turquality support program is a very important project that supports companies in an institutional, financial and operational sense. Turquality, in particular, has given a great deal of power to potential firms on the verge of becoming a global brand. In this way, I think that the integrative projects are very important for the promotion of our country. If we want our country to be more successful in the textile sector, we have to develop high value-added and innovative products. Therefore, all companies need to accelerate their R&D projects.
Turkey is way too much advanced than many of its competitors in terms of international health and environmental standards. In technical textiles, we have a great potential that has not yet been fully realized. Bursa Technology Coordination and R & D Center carry out its activities in order to integrate the power potential of the game-changer in the sector to make them move in coordination and integrate the technical developments in the world without losing the
follow-ups.