Özlem Süer Presented Spring-Summer 2020 Collection in Mercedes-Benz Fashion Week Istanbul
Özlem Süer SS20'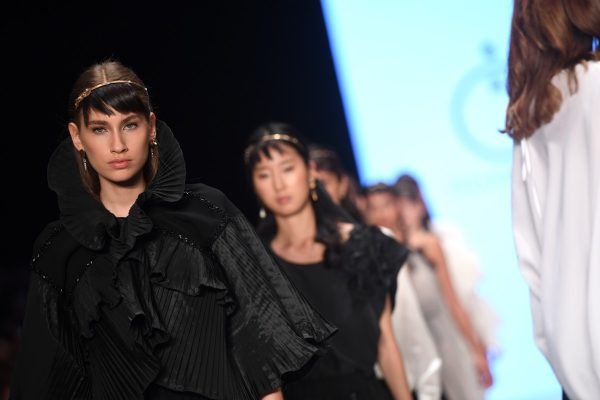 Following the New York and Paris Fashion Weeks, Özlem Süer presented her Spring Summer 20 collection with a performance at the fashion show held at Zorlu PSM as part of Mercedes-Benz Fashion Week Istanbul on 8 October. The high-energy collection of the upcoming sea-son, which was met with great interest by fashion capitals, created the theme of the fashion show with the concept of "courage" which is the starting point of creativity. Thanks to the special draping technique and unique production of Özlem Süer brand, the traces of "Pret-a Couture" took place at Dail Couture with asymmetric cuts with saffron-like asymmetrical cuts based on the great balance of black and white. The Performance organized with the "BODY POSITIVE" principle providing a strong and loyal reflection of being a woman, was realized with the aim of high digital access with great participation. The collection supported the the-me of courage by choosing natural production in contrast to artificial production trends in the world with the main sponsor of the fashion show Voonka Beauty.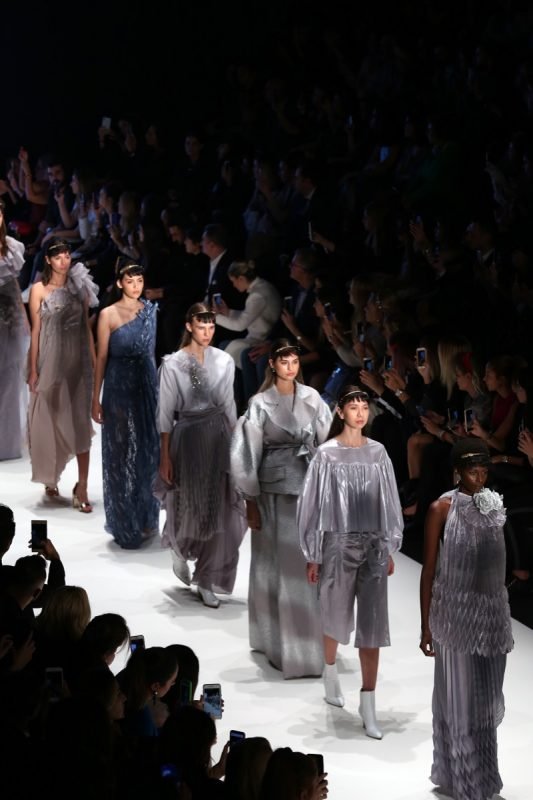 The Spring-Summer 20 collection was presented to the fashion world first in NewYork, then simultaneously in Istanbul and Paris. This journey, which presents remarkable and highly influential designs, will continue to impress the masses in Thailand, London, and Milan.
The fashion models who took place in the fashion show acting on the podium without make-up, contrary to popular culture in an extraordinary manner, became part of the theme of "Cou-rage" which is the basis of the collection. Faced with the fact that artificial duties and objects imposed on women commodify women, the world women entered the process of encouraging world women to naturalness. In response to this phenomenon of commodification, the stream of naturalization grew avalanche. The likelihood of women in every aspect of life was empha-sized as it preferred.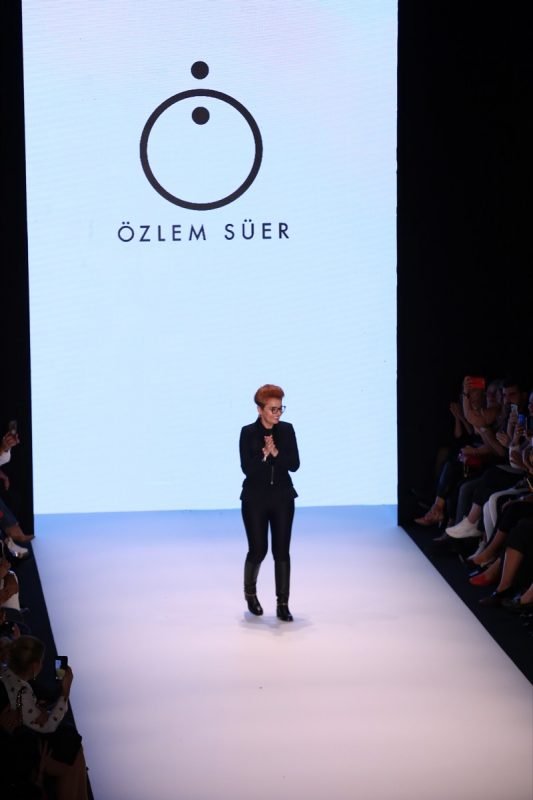 Hair designs were made by Sabit Akkaya and make-up was made by Nars team in the perfor-mance actualized by successful models in Yasin Soy choreography. Serhat Özdemir under-took the video shootings of the collection. The new season models and Loie Istanbul shoes completing the theme of courage in the fashion show maximize the styling effect.
The theme was presented with the stimulation of the four senses of the guests at the same time through the perfume containing the fragrance of gerbera flower of MG International Fragran-ce Company, which excited with the notes of courage by spreading into the hall.