Of course big fashion weeks is a must but isn't it exciting to see new faces and new details. That's why I think even this became a cliche but we are a good bridge between east and west. We already have very talented great designers from Turkey, but also our fashion week is an alternative option that makes our hearts beat. I am so excited in every step of being a part my country's official fashion week. It is not important 1 person or 5 million is watching my runways, If our paths merge with the right ones, this is the biggest gain for me. I'm looking forward to enjoy my trip here and see what I will do in world fashion
You are preparing pieces with minimal, functional, details, what do you consider first when preparing a collection? How would you describe yourself and your style?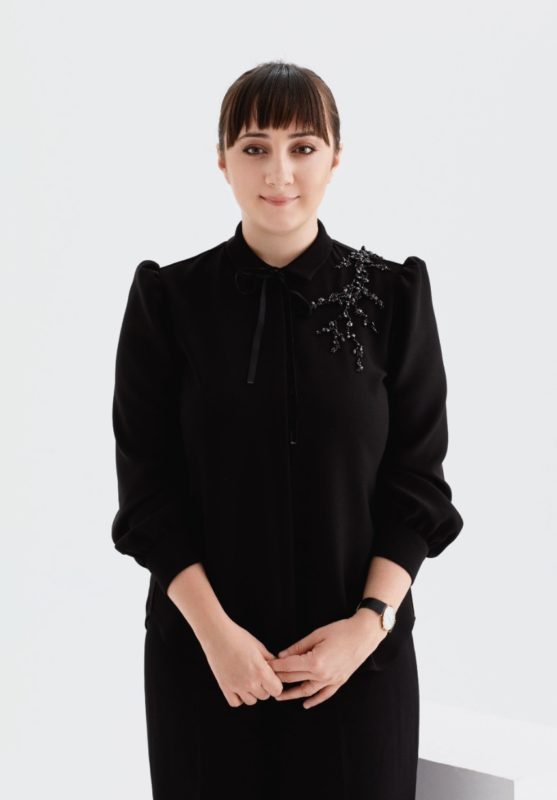 I found my style over the years. I remember my first collections in 2010's and after this 10 years, I should say first of all I changed as a person and I grew up so you can see this change in my collections, too. After the first 3 years I added couture designs then I added bridal designs and started do more collabrations.
I adapt this sensitive couture mind to my fast fashion collaborations and also to my ready-to-wear lines. 'Nihan Peker' style has strong detailing inspired by couture tailoring and contemporary minimal silhouette with a hint of feminine touch. Also we focus on the quality and eliminating one-time-usage in fashion. For long years we say we are doing timeless pieces with a good quality. My motto is buy better, use forever..
What are your favorite and enjoying fabrics, colors and techniques? Can we get your opinions about Turkish fabrics?
I feel really lucky that I have chance to find any fabrics I look for. Turkey is full of opportunities in terms of finding materials and production and as a designer I really got inspire every second within Istanbul. Everywhere is full of suprises and we have very high-quality fabrics. I really love using wowen fabrics with satin finishings and giving them shapes and also any kind of silk is exciting for me.. in colors, most of the time, I am a black and white designer. Don't ask me why I made my last SS'21 in full shades of Pink
Preparing collections or making personalized designs, which gives you more pleasure?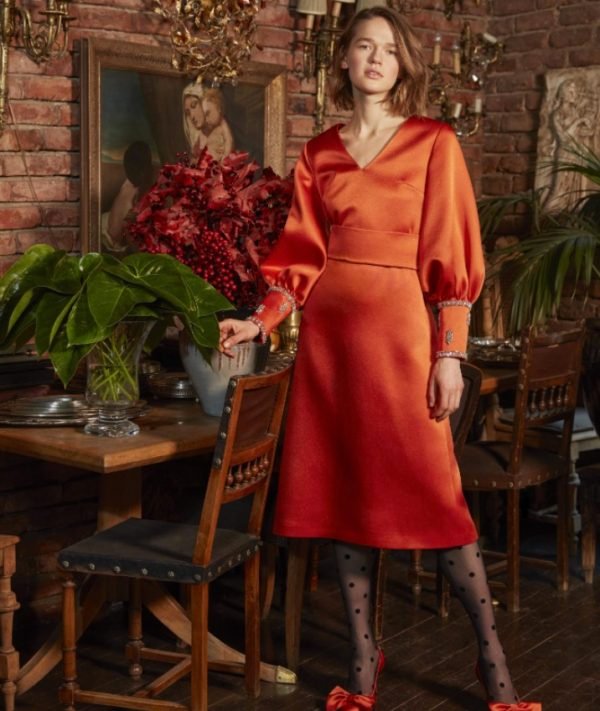 In time, I understood more clearly the answer of question whom I am designing and why I am designing. I think I like the whole process of ''design'', no matter my own brand's seasonal collection or a custom-made design.
I always prefer a less but attentive selection of customers than a big random crowd. I care that they feel this unique designer brand touch from the moment they stepped into us. And from the whole process I went through, I realized that the most beautiful thing to me is touching that special day of those people with my designs, being a part of their life no matter it can be a custom-made bridal or it can be my business shirt from store…
How did the pandemic process affect you? What will be the reflections of this in the collections you are working on?
Wouldn't it be possible not to be influenced by all these pandemic situation? Already we changed plans, way of showing our collections and many more. I think we all changed our mindsets quickly and adopt this new normal. I believe in the power of social media, I'm not sure what percentage I use but I care always creating the right content that expresses my brand. Because of this covid situation, we are now doing our customer meetings almost online and we focus on how we can improve our sale appointments doing online. I feel I'm only 1 click away to my customer.
What are your thoughts about Turkish fashion? What would you like to say if you consider the world fashion industry?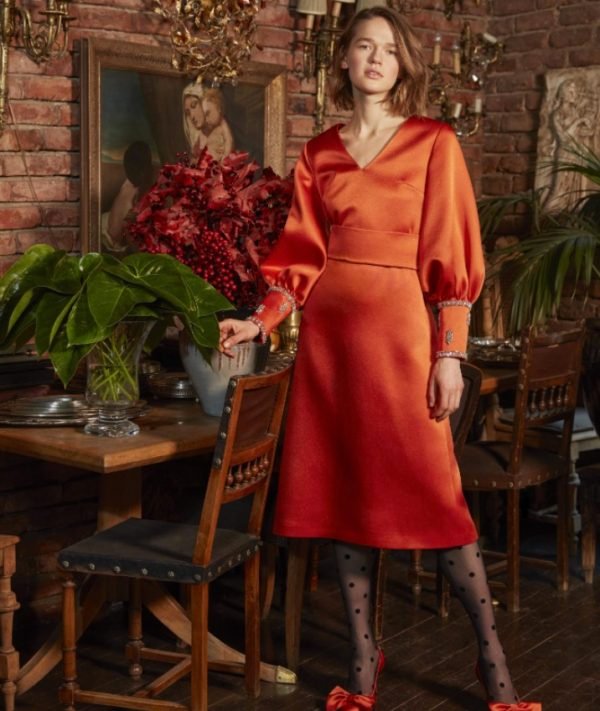 Turkish fashion is changing as we are changing. We already get bored of the same names and shapes.
Of course big fashion weeks is a must but isn't it exciting to see new faces and new details. That's why I think even this became a cliche but we are a good bridge between east and west. We already have very talented great designers from Turkey, but also our fashion week is an alternative option that makes our hearts beat. I am so excited in every step of being a part my country's official fashion week. It is not important 1 person or 5 million is watching my runways, If our paths merge with the right ones, this is the biggest gain for me. I'm looking forward to enjoy my trip here and see what I will do in world fashion…