My story of meeting with the textile industry started with my father. He is one of the old weavers of Bursa. After many years of experiences in the Hanlar region in Bursa, the capital of textile at a very young age, Meltam Tekstil was founded in 1990.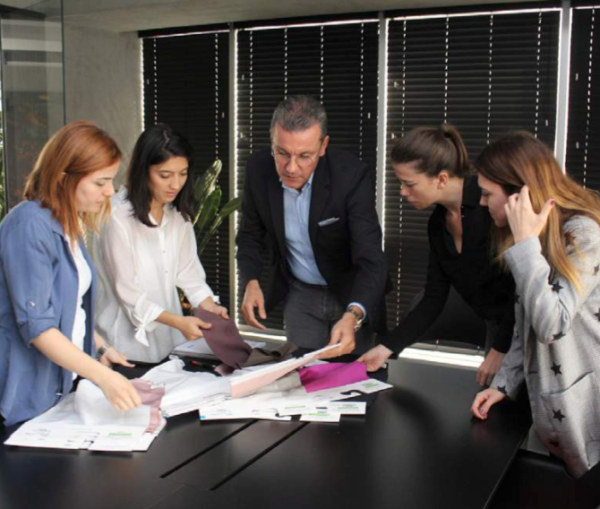 Could you tell us the story of Meltam Tekstil, one of the well-established textile companies in Bursa, and the process of its emergence?
My story of meeting with the textile industry started with my father. He is one of the old weavers of Bursa. After many years of experiences in the Hanlar region in Bursa, the capital of textile at a very young age, Meltam Tekstil was founded in 1990. Our initial works in the field of production were fabrics used in the production of women's underwear, nightwear, pajamas. Then, we made a transformation towards evening gowns fabric production in line with the demands of our customers. Starting in 2010, we started to design our own collections for export, and we accelerated our export- oriented works.
Considering the designs of your collections, the patterns, and colors you use; what is the style line of Meltam Textile products? Can we get information about the details of your creations? What would you like to say by taking into account the audience you are addressing to?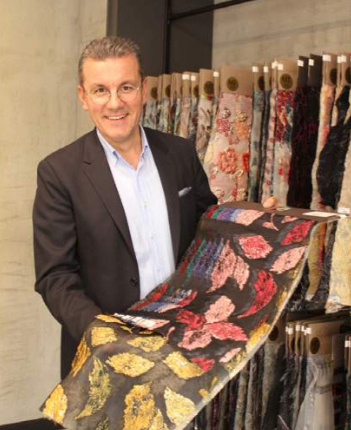 When designing our collections, we were initially preparing for two seasons: spring-summer and autumn-winter. After participating in Premiere Vision fairs in 2013, there were changes in our perspective towards the sector. This process has given us a new vision in terms of following trends and seeing global demands. We continue to create our collections in communication with them (especially in terms of color, pattern, texture, touch), by participating in international fairs and events, following the preferences of global brand purchasing committees and leading trendsetters. These works made important contributions to our rhythm of export. Our fabrics are produced for many brands in the world on women's clothing. Therefore, we strive for these brands to create their collections with our fabrics, by constant by constantly communicating especially with their designers.
Do you manufacture all of your fabric production by yourself? What do you think are the characteristics that make Turkish fabrics, especially Bursa fabrics preferable?
We are a weaving company. According to the collection to be prepared, we obtain the yarn supply, which is also usually from Bursa, local companies. We finalize our products by performing the dyeing processes of the fabrics. Our companies producing textile and raw materials in our country, especially Bursa, have made great progress in the last 10-15 years. The biggest reason for the global interest in Turkish fabrics is its quality. It has managed to raise its added value by including design and innovative products in this quality production and continues to raise the bar. Its ability to respond to rapidly changing demands and trends instantly keeps the Turkish exporter one step ahead in the global fashion industry. Considering the Far East and especially the competitiveness of China, focusing on R&D investments, product development and innovation activities will cause an interest and trust in domestic fabrics to continue increasingly.
Could you give us detailed information about your R&D activities in parallel with your activities related to sustainability? In this context, Would you like to shed light on your Sustainable collections?
Fabric is the most important element that inspires designers and helps them realize their dreams. The more we, the fabric manufacturers improve ourselves, and step up the product variety and feature, the more we amplify the efficiency of the designers and thus the fashion industry. By that, we can ensure our competitiveness. That's why we attach great importance to R&D and innovation. Sustainability is one of the most important concepts and slogans of the last period.
However, it is very important for all of us and the world that this should be beyond a mere slogan. As Meltam Tekstil, we strive for the realization of these works in a real sense. From the correct and efficient use of resources to production with natural and organic products, we contribute to sustainability by fulfilling all our social responsibilities. We created our Sustainable collection and registered it with the necessary certificates and documents. Our goal is to ensure that all our products are sustainable in the short and medium-term. The EU and all countries with developed economies are particularly sensitive in this regard. Bursa is actually a city that has made serious infrastructure investments in the field of textile sustainability.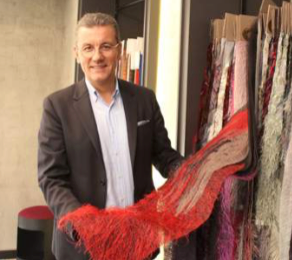 The development and infrastructure quality of Organized Industrial Zones is ready to meet the requireddemands. Itisveryimportanttocarryoutthe works called tacky processes (yarn-fabric dyeing) by considering these sensitivities.
Do you have new innovative projects for the future? What would you like to say about your stores, market share and new export targets?
Even in the World Economic Forum held in Davos, Switzerland in January 2020, sustainability was prioritized prior to economic issues. Many world leaders have expressed their sensitivity to this issue and the requirements and the care that our planet needs. Therefore, as I mentioned previously, the R&D studies of our company are mostly focused on fabrics produced from traceable and sustainable fibers.
As Meltam Tekstil, the majority of our exporter countries are EU countries such as England, Spain, Germany, Italy, Portugal and Netherlands. We also export to countries such as the USA and Australia. Our aim is to increase our exports to the Chinese and Far East markets and to continue our works by ensuring market diversity without being affected by possible crisis or regional economic shrinkage.