Jimmy Key
Sun Holding
In 1987 we set up a small workshop and entered the garment sector. Throughout our journey that started with limited opportunities, we have always had dreams.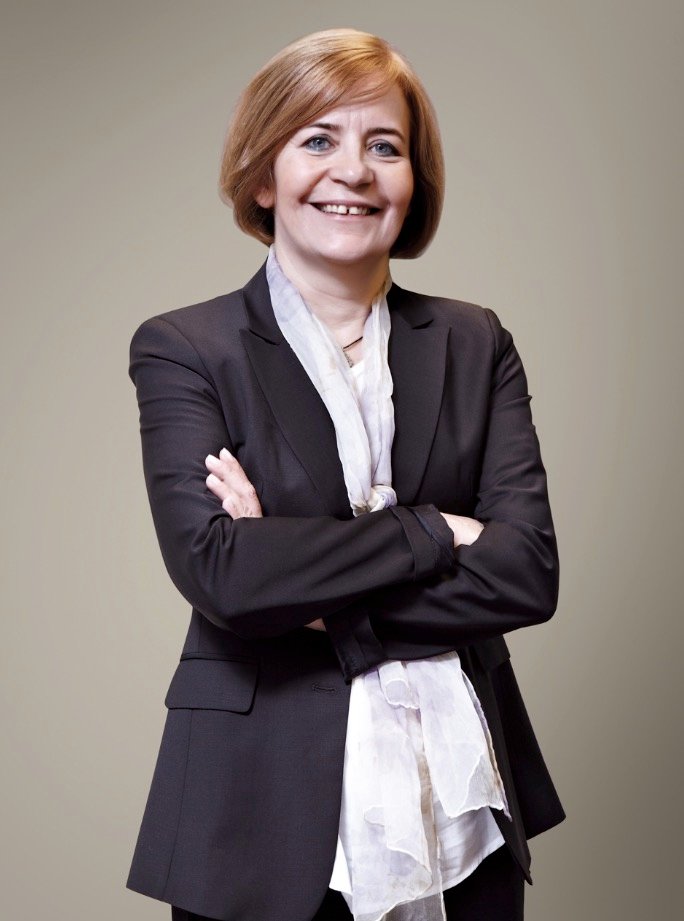 Can you briefly explain the emergence of Jimmy Key? What kind of brain-storming and R&D studies you had to go through before emergence?
In 1987 we set up a small workshop and entered the garment sector. Throughout our journey that started with limited opportunities, we have always had dreams. Within a year, as Sun Textile, we became an important export company and started to produce for our foreign customers at the end of ten years. We were not just dreaming of selling our products, but also the designs. To realize our dreams, we have begun to develop our design power and kept investing in this field. As a result of our experience in the garment industry and our design power, the idea of creating our own brand has emerged. Thus, in 1997, the Jimmy Key brand was born. we have leaped forward into a different lane from textile sector to ready-to-wear retailing. When Jimmy Key was first founded, it was limited to men and women's wear. There were alternatives such as sportswear, daily casual wear, women's formal suit in the collections. As of 2014, Jimmy Key is continuing its journey in global markets as a women's ready-to-wear brand.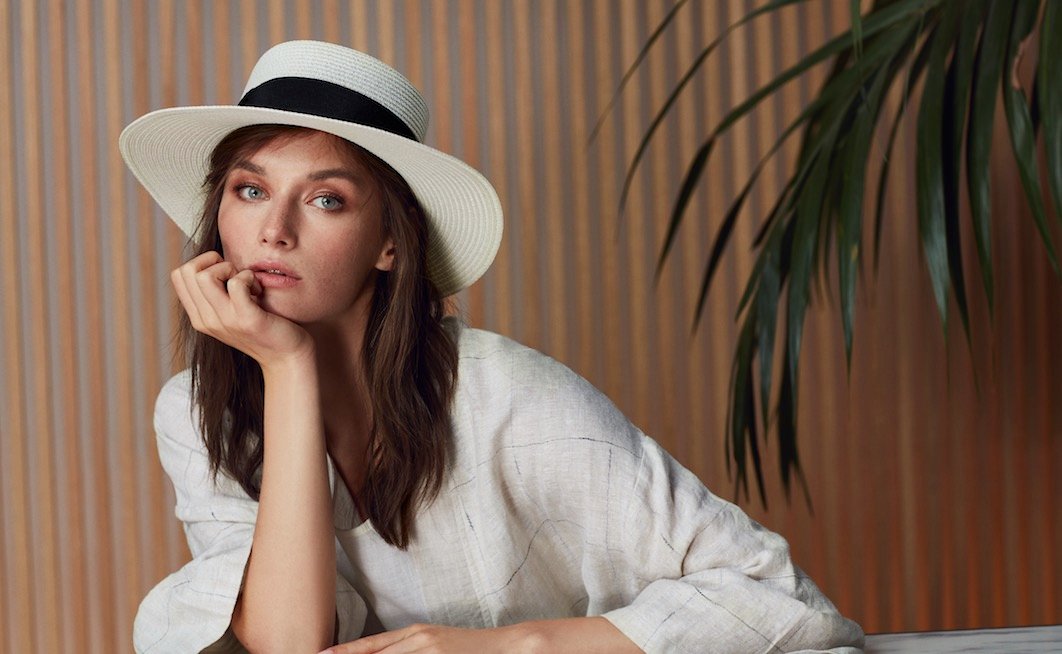 Who is the audience of Jimmy Key addressed to? Do you intend to expand your target audience?
In 2014, we narrow down the target mass of the Jimmy Key brand to only women in the direction of our experiences, works that had been actualized over time, and our market research. We positioned the brand of Jimmy Key as "the brand of women who enjoys life". In our target audience, there are urban women who are sensitive to the environment, confident, comfortable, able to interpret fashion differently, and who love nature.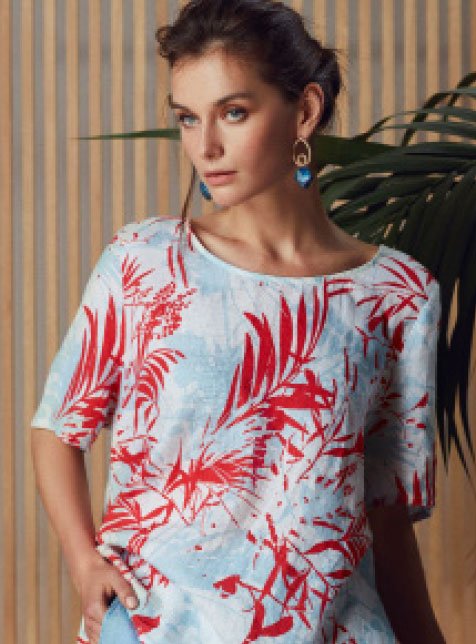 What are the key points you care the utmost attention in your designs? How do fashion trends affect your designs?
As the Jimmy Key brand, we have identified the modern woman as the target audience. In our designs, we create collections that will provide comfort and quality to women who enjoy life. We reflect our clients' expectations and new trends in our collections in the direction of our brand image, we closely follow the trends of retail and fashion sector in international markets.
The most important point in Jimmy Key designs is; we are mindful of addressing the lability of mood by centering our consumers through interpreting the fashion of the moment in a different way. It is important that the products in our collections should be compatible with each other and be available for use in different environments. It is essential that the trends are original and interpreted by our designers for our consumers.
We always pay great attention to the wholism of the collection. The integrity of our collections is also trained in our sales points where we provide services as well as our products, in accordance with the brand image and by making arrangements that accurately describe our collection. Day-to-day fashion is also provided through our sales consultants who have precious experience in fabric and customer relations.
In marking up your Jimmy Kimmel brand, your quality products, and your fabric choices are undoubtedly the keys to your Jimmy Key brand. In this context, what do you pay attention to when choosing your fabrics?
As it is known, the most important component of garment designs is the fabric. Ekoten Textile, our fabric manufacturing company in our group, produces continuously fashionable fabrics that are innovative, different, ahead of time, compatible with human skin. For this reason, the use of specially developed innovative fabrics is indispensable for Jimmy Key. Our brand consumers fabric awareness stage regarding the fabric is quite high. Having past the tests in design features, touch, compatibility with human health and quality as well as the design itself, it adds value to our products and is the reason for preference.
Where do you care to get your fabrics used in production? In parallel with this, can we
 get your views on Turkish fabrics?
The number of companies that produce high-quality fabrics in our country is quite high. While we create our collections, we surely give priority to Turkish companies. 90% of the fabrics we use are supplied by Turkish producers. As mentioned before, our knitted fabrics are supplied from Ekoten Tekstil, has the opportunity to make a difference in his collections with specially designed fabrics for Jimmy Key. Turkey with an emphasis on the textile sector R & D, with speed, trained manpower, and design capability, dissociates from competitor countries. While creating our collections, we closely follow the world fashion trends. At this point, we rarely import some special quality fabrics from abroad.
What are your investment plans for the Textile and Ready-to-Wear Industry in the upcoming period?
In the apparel market as Jimmy Key, we reach our customers with 23 stores and 60 sales points in Turkey and at 10 sales points abroad. Over the course of time, we have predominantly opened new stores in different cities of Turkey, the Aegean region, in line with the strategy we have determined and have renewed them in the direction of our brand's image. We want to achieve our dreams, reach our goals. For this reason, we work with faith and enthusiasm. We have recently opened 3 stores in Istanbul, the center of ready-to-wear retailing industry, and intend to increase the number of stores count to 5 by the end of the year. We are aiming to increase our stores count to 50 in line with our strategic plans we have prepared in the development process we started for about 3 years ago.
We follow technological developments closely and adapt all beneficial solutions to our processes in order to increase the quality of service we provide to our customers. The importance of e-commerce is increasing in the garment sector. While we continue to invest in our manufacturing companies and retailers as a group, we will do our priority investment to develop our e-commerce in the global market. We are currently aiming to increase our share of the rising e-commerce volume to 50% in five years.
While setting our targets in the framework of our values, we design our future and realize our investments by producing sustainable solutions. In this framework, we are regularly conducting our international reporting with the awareness of our group's responsibility toward the environment. We perform waste parsing at all our manufacturing plants. We are targeting "zero waste" and we are making plans and projects in this regard.
As a women's ready-to-wear brand, we are aware of the importance of women's active involvement in working life. We organize our business processes in this direction. In this context, we participate and support the work carried out as the Women's Empowerment Principles (WEPs) as well as the Global Compact signatories. By doing so, we aim to increase women's development and participation in business life by touching the lives of more and more women. Although the number of female employment in the ready-wear retail sector is high, Jimmy Key is above the employment rate of the sector with a rate of 80% female employees. The brand also aims to increase this ratio in line with the investments it has realized. Besides closely monitoring the developments in the working life, we intend to bring a totally different perspective to the sector by developing sample applications.