İPEKER TEXTILE
İpeker Textile, which produced the world's first Vegan certified fabric, is the most sensitive company in terms of protecting animal rights and nature. Here is an interview, where you will enjoy as you read, conducted with İhsan İpeker, The İpeker Textiles' Board of Directors \ Administrative and Commercial Director.

As İpeker Textile, you have produced the World 's first Vegan-certified fabric. Can you explain the starting point of this success that made a tremendous impression in the World?
As İpeker, we started off the road 9 years ago. We named the journey as the Green Factory Sustainability Program (GFSP). The GFSP is a program that will guide our positive contributions in the sector we operate and the ecosystem we live on. When creating the GFSP, we used the world's best practices. But the starting point was our long-standing past. We have combined key milestones for our company and built new spots and came to these days. We have strengthened these key points with the help of a strong governance, economic progress, social and environmental improvements and ethical circle covering all these dimensions. We are striving for projects that cover all the dimensions of sustainability. In 2007, Ipeker provided the production of wool fabric with the wools obtained from the tailpiece of the unshaved sheep, known as "mulesing free wool", certified under the "Animal Welfare" product range. As the first company to publish the Vegan Declaration in its field five years ago by taking the animal sensitivity one step further, it has made a commitment to end up the use of all materials containing animal protein in its products. İpeker, who aims at preserving animals right and fairness, and assuring the necessary living conditions for animals to live inventively instead of being used as a product, which is the integral part of nature and environmental dimension, argues that animals are not a property for human beings and that even a piece of their body is not open to the arbitrary use of humans. Ipeker shows great sensitivity to the removal of speciesism.
What exactly is Vegan Fabric? Could you open up the contents for us?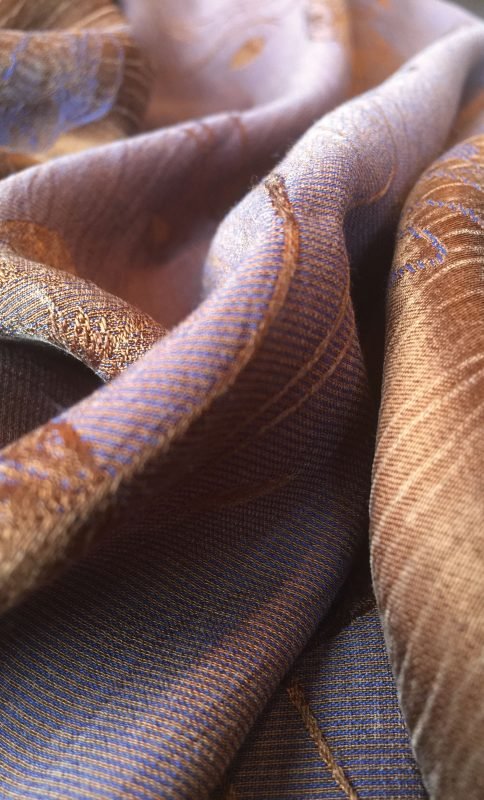 We have completed our intensive R & D works with our partner in order to eliminate our inputs that contain animal proteins. In 2017, we opened our products and Vegan Textile Processes, strengthened with innovation, with the VTP transparency policy to the European Vegetarian Union. Our products have been tested and found to contain no animal protein in raw materials, solvents, colourants and chemical substances.
With the new processes developed, we are producing the same quality as VTP without compromising İpeker's acclaimed touches, colors, and designs, without causing any deviation in its technical characteristics.
But it should not be perceived solely as a fabric test. We try to eliminate it in such a way by minimizing all the factors that affect the environment and animals. The quality of industrial wastewater is crucial at that point.
Due to the fact that thousands of microparticles in the wastewater of companies where polyester yarn – fabric manufacturers take place, and there is no high-tech water purification plant, have flowed into the seas and oceans, these particles are found in one of every four fish today.
The "Tree Balance Sheet", which contains the carbon and water footprint calculated by İpeker at the end of the year and plays an important role in the implementation of "Net Zero" policy, is the most important factor in ensuring the establishment of this balance.


Global brands are subjected to use codes starting with TR in their tags when they use İpeker's fabrics.
How does this contraint make you feel like?
Ipeker has become the world's first Vegan V-Label certified fabric manufacturer approved by the European Vegetarian Union (EVU). Because there is no protein-based content in the production, thanks to fabrics that do not have a cross-contamination risk,İpeker once again has demonstrated the sensitivity and innovative face of Turkish Textiles around the world by obtaining TR-1705257 numbered license certification starting with Turkish code.
Which parts of the products are the vegan fabrics used more intensively?
Do the numbers of these areas increase in the future?
With İpeker, İpeker Home and Ipeker Tech brands, we have a wide range of vegan products to be used ranging from clothing to home textiles, from medical to industrial agriculture, from electronics to automotive sectors. We know that being a vegan is not a trend, but a mental change. We believe that this change will happen in every field that touches people's lives.
Vegan fabrics are also eco-friendly. Would you like to briefly broach the subject?
The contribution of the vegan fabrics to the environmental dimension is as follows.
It prevents animal abuse.
It prevents an increase in the number of endangered plants and animals, which occur as a result of climate change, the reduction of biodiversity in the oceans, deforestation and the absence of fresh air and water.
It provides better living conditions for future generations.
It supports the formation of a sub-structure that will end poverty.
It is a basis in ensuring values such as peace and justice for every living creature.