Can you introduce yourself to us briefly?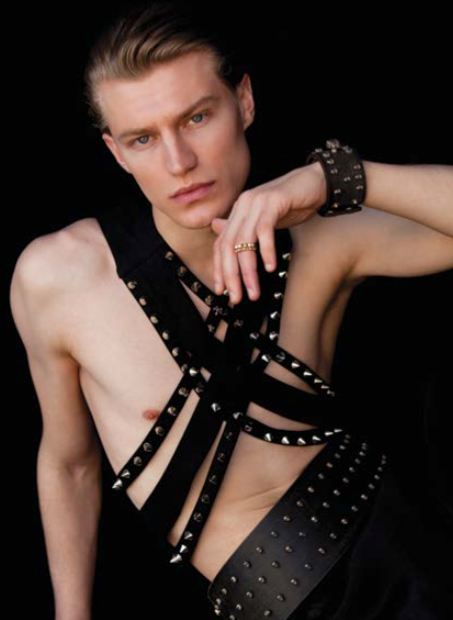 I started my journey as soon as I graduated from school. I had a social life when I was a student. When my education was over, I was not late enough to decide to start my own workshop. Trying to exist in the fashion industry means moving in an area which is often changing and while changing, you cannot avoid the dedifferentiation. After graduation, I established my own workshop in 1998 to work more experimentally compared to existing jobs.
Since then, I've been trying to make designs that question customary codes in men's fashion and adopt an experimental style.
In addition to providing consultancy services to many brands, I present my own collections at home and abroad. I also played a pioneering role in the creation of the Argande brand within the scope of the project implemented since 2008 with the aim of strengthening the social and economic empowerment of women in the GAP region within the scope of United Nations Development Program (U NDP).
I am currently the design coordinator of Argande. Additionally, I am a founding member of the Association of Fashion Designers (MTD).
There is an expression in your curriculum vitae, such as a '' designer '' who likes to play with innovative fabric textures in her designs. Would you like to elaborate this expression a bit more?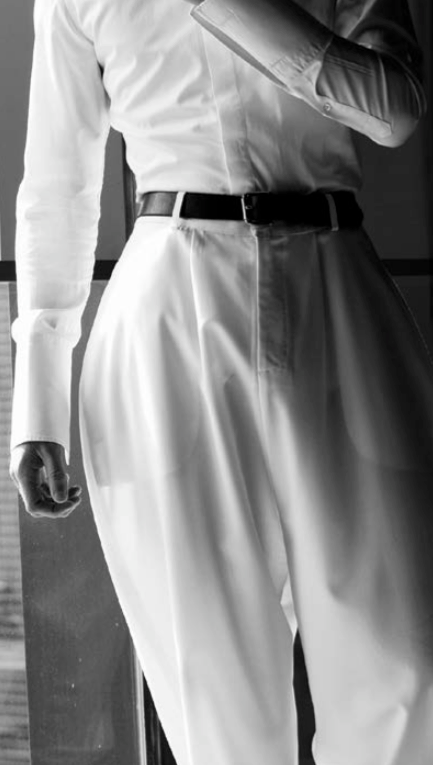 As much as the fabric I used to make my designs, designing the surface of the fabric that will add dimension to my designs is a topic that I am interested in and professionally working on.
Fiber-surface design is the main element that enriches design and makes it unique. I also make the fabric special for us in every collection by using different techniques on the surface of fabrics.
Sometimes I create new surfaces by hem, sometimes by laser cuttings, and sometimes with warps and wefts.
Who do you design for? What are the roots of your imagination, and your inspirers? Can you briefly tell us about it?
I am building my designs on a man profile who has a high admiration, who works in creative departments, who is curious about his future, who can create trends, who can follow the fashion but is able to create his own style. In our own history, low-lying subjects where fashion is distant or detached, are the resources that feed me the most.
Fabrics are the main material of your profession, your art. Can you tell us about the relationship between design and fabric?
What are your thoughts on Turkish fabrics?
Making a design visibly presentable is only possible with the combination of fabric and pattern. Regardless of the pattern, the fabric is a material that tells the story, the feeling, the problem that the fabric design wants to tell with its fiber, color, weight, and surface.
Turkish fabrics surely have a great place covering 80% of our collection. This is important to us, because, having produced all our designs in Turkey to the core, is significant to us all.
What kind of searches and innovations are there in fashion and design? Can we see very different and amazing works in fashion both in the upcoming season and in the long term?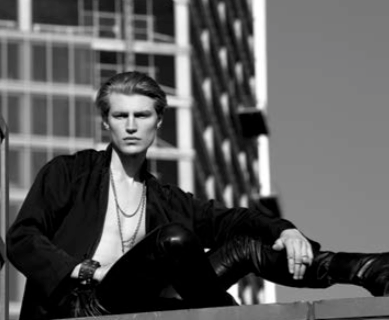 Producing clothes with 3D printers is the subject of the near future. I believe that the fashion world will cooperate a lot in this sense. One of the advantages is that there is no need for a factory or workshop to produce clothes. The single handicap is the energy. This technology is currently in the luxury category.
This kind of technology is, of course, an alternative to the fashion world. Of course, it is a very useful technology, yet an untouched area. This area seems to be the monopoly of creative people who use technology well.
Any designer who has mastered the knowledge of pattern, anatomy, and materials will never lose control over the design in every design they will produce using technology. Therefore, the bond is always very strong.
In almost every sector, there are activities related to "sustainability and recycling in all areas of life. Do you have any such any works in this area in your designs? How do you place the fashion world in this respect?
Considering the world resources, it is very important to adopt sustainability in all areas of fashion. This is of great importance. First of all, the product must be produced from organic raw materials and should support sustainable agriculture. Therefore, starting from the raw material we use, we must be in a sustainable position. On the other hand, it is a sustainable fashion to adopt an understanding that will enable us to return to our agenda even after the season.
The fact that a real design can be worn at different times involves sustainable fashion. For this reason, the concept of sustainable fashion with long-term economic savings is based on the current commercial concerns of fashion upon on consumption. At this point, what I can call the ethereal wild face of fashion is this commercial fashion hunger and the desire of consumers to consume without limits. This is because the commercial hunger has a negative impact on the designer's creative process. It is normal for the fashion to enter into a repetitive period. The dissatisfaction of the sector and consumers creates a tense atmosphere for the designers. This reduces the value of both the designer and the his products in our eyes after a while.
In 2003, I prepared a collection called Bodyforman, which consisted of bamboo fiber woven fabrics for the use of underwear and regular wear. Bodyforman is a collection I still actualize its sell. In 2012, I prepared an organic underwear collection for Doreanse. Since I founded my company, we have almost no textile waste. Since we use natural and quality fabrics in our collections, we do not throw away our pieces. Instead, if we have excessive small pieces of fabrics, we reproduce them as threads in our small weaving loom or weave them in different compositions and re-use them again in our designs.
I have also been the design coordinator of Argande, a social responsibility project since 2008. While Argande products help Turkish designers to present their special designs at an affordable price, it gives women in the GAP region the opportunity to strengthen their quality of life through a sustainable project. In this sense, Argande really provides the second and third benefits that fashion has recently searched for. By buying these products, you are touching the lives and having special designs of the successful Turkish designers. At the same time, you are wearing designs that tell a story.
I have works that I have been carried out in the past and still carry out. I have been working on Argande, a social responsibility project supported by the United Nations since 1998, and since then I have been the design coordinator of the project. Argande is a fashion brand that serves a social benefit. The aim of the journey was to produce new projects for the empowerment of women living in the GAP region. With Argande, we generated an urban woman profile and created a women's clothing brand. Important designers from Turkey also supports the project with their collections. Local women produce the clothes and they are put on the market in Mudo's store in Turkey in general. The income obtained is also transferred to women, and thus, it is a work that is highly valued by the United Nations in terms of being a sustainable project. Within the scope of the project, we shot in the cities of Mardin, Batman, and Şanlıurfa in the GAP region. Batman is the pilot implementation area of the project. The project draws attention as a sustainable project that spans a long period of time.
As a designer, I think I should make contributions to informing people who are interested in fashion. It is only necessary to remove the fashion from a sector based on consumption. One must declare war to consumerism. We produce above surplus requirements and consume half of it. Both the consumer and the manufacturer must put a brake on this issue. We should consume less. I believe it is important to advise consumers to buy real design clothing. I recommend them to choose clothes that are made from permanent, natural materials and good workmanship. In our age the fashion has to be sustainable. The only thing that needs to be done is to get the fashion out of this vicious circle that commoditize fashion and re-define it. To ensure that designs really carry a value.