After completing my university studies in the United States, I returned to Turkey and made a very clear decision to create a business platform where I can be engaged in e-commerce.
How did the design and branding journey of MEHRY MU begin?
After completing my university studies in the United States, I returned to Turkey and made a very clear decision to create a business platform where I can be engaged in e-commerce. I recognized that we were lacking big bags in the e-commerce portal where I brought together the niche and the brands I like with selected products of foreign brands. Since ı can differentiate the forged trademarks of foreign luxury brands in Turkey, I believe that I have detected our sensitive spot by questioning why there was no Turkish-made designer bag brands? This is how Mehry Mu was born on my first e-commerce site and became the core of my business in parallel to the demands of people.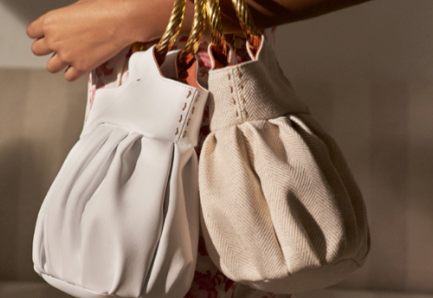 What kind of harmony is there between the style of the female target audience you address and the design line they feel close to in Mehry Mu?
I treat Mehry Mu as a combination of past and present for the future. Each Mehry Mu bag has a story behind it. I believe that each Mehry Mu woman accompany the stories and that the timelessness feature is one that attracts them. We offer iconic models in affordable quality to women who love brands that are truly experienced and where quality is at the forefront, not consumption-oriented. As I always say; our bags have a soul. They're nostalgic, but not sad. They sound familiar, yet a bit modern and different. They are feminine, but not classic.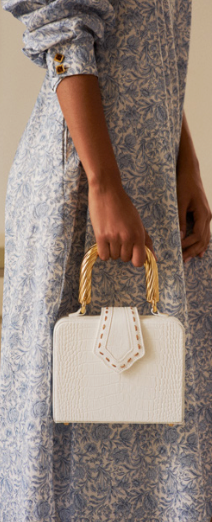 What are the steps you follow while preparing a new collection? Could you please tell us about the new models in your Spring-Summer collection?
First of all, I am the daughter of an entrepreneurial family, the third generation of entrepreneurs. After graduating from Robert College, which provided me with a serious background, I finished my major in Psychology, which was my biggest passion back then, at Franklin and Marshall College in America. When my travels, my curiosity in history, the books I read, my inspirers from movies are combined with my background, a different and talismanic world emerged. I transfered it to the mood boards I have prepared with great pleasure. Based on this experience, new collections came to life with new materials, in new forms.
I created this collection with plenty of inspirers like the mischievous love stories in Shakespeare's "A Midsummer Night's Dream", ancient Greek stories, special Byzantine jewelry, the unforgettable Christy Turlington 1992 shoot of Lucia and Arthur Elgot for Vogue America, the 90s style in general, and the elegant and beautiful details from the 50's while preparing the spring-summer collection. While expanding our variety of usage and model range with new models such as Luciano Bag, Maria Box, Drum Bag, Lucia Bag, We have sewn sleeves on our iconic bags such as Fey Soft Bag, Fey With A Twist, Lian Opera Bag using '' a starry night'' work by our distinguished artist Gürbüz Doğan Ekşioglu. Each Mehry Mu bag sold this season will have special satin sleeves and GDE postcards. These details always differentiate us and reflect our soul.
Do you supply the raw materials of your products like fabric, leather, etc.. from Turkey? What would you like to say about sustainability and eco-friendly production?
I can say that our bags are proudly made with 100% Turkish production and craftsmanship. All our raw materials are supplied from Turkey. We're just providing the materials we can't find in Turkey such as bamboo. However, we also consider to change our undesireables. Since our products are handcrafted and do not go through a fabricated process, we do not realize consumption based on nature, which uses harmful waste and excessive energy. 'Consumption' is not the word we like anyway. Additionally, we would not continue doing this work if our bags would have lost its spirit and meaning.
How does the audience you address reach you? As far as we know, you have international works. How many countries do you have stores in?
We have sales points on 5 continents. There are sales channels in the USA, UK, France, the Middle East and Asia apart from Bebek, Istanbul Airport store and mehrymu.com. We are at dozens of leading sales points in the world such as Farfetch. com, netaporter.com, Le Bon Marché in Paris, Harvey Nichols in London, Bergdorf Goodman in New York, Beymen in Turkey.
Could you tell us about your sales marketing strategy and export targets parallel to your design- production potential for the next seasons?
Frankly speaking, I feel like I blazed the trails for Turkey and the world. One of Mehry Mu's inspirations is travel. I wanted to reflect this feature to our sales system. I opened my first store at Istanbul Airport. Among my future plans for my brand, there is the dream to continue to grow in special and meaningful places. Of course, we will continue to grow at the world's leading sales points.