We closely follow such projects implemented in industrial sectors. and our works for various applications related to the subject still continues.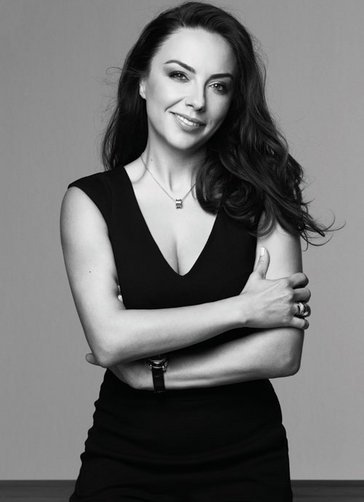 Can we get to know more about you first? Would you like to tell us about your idea of creating "Sarar Woman" and the foundation story of your brand?
In 1994, I took higher education at Institut Villa Pierrefeu in Switzerland, which is famous for its ladyship's education. Afterward, I pursued my main education at branches like International Bussiness, Marketing and Art at Eckerd College in Florida, USA. After completing my education in the United States in 1999, I returned to Turkey. I started my professional business life for the first time as head of the department in the import-export department of Sarar Group of Companies. In 2001, I continued to work as the production manager at Sarar Shirt Factory. In 2004, I established the Sarar Women Group manufacturing factory located in Bomonti, Istanbul.
What kind of line does Sarar Woman have in terms of products, designs, models, and colors? Could you give us more information about the details of your collections?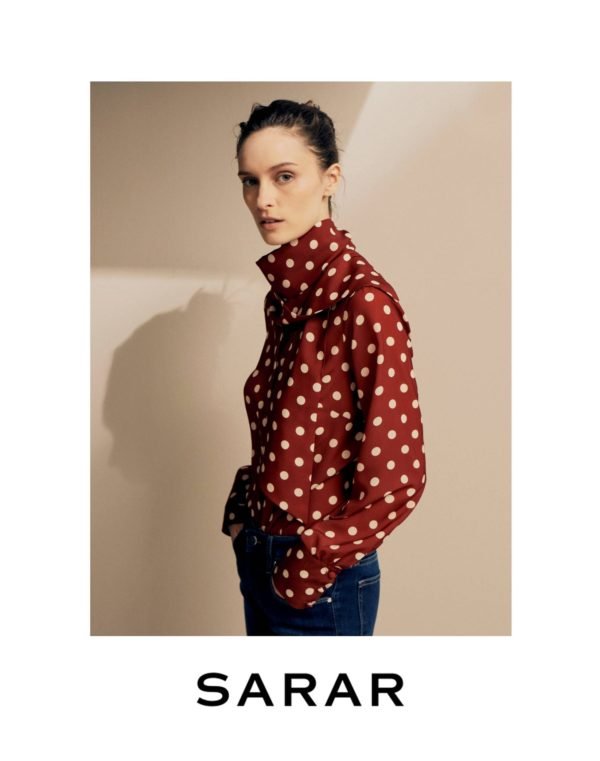 We basically reflect the line of modern Turkish women. While we are working on our collections, we both follow the European fashion and take into consideration the clothing habits of our society and the climatic conditions of our lands where we experience 4 seasons.
Are all of the fabrics you create your collections produced in your own structure? Can you share your opinions about Turkish fabrics and apparel production?
We generally supply our fabrics from leading companies in the sector. We also have our own design prints produced.
Truly speaking, I find Turkish fabrics extremely successful. Additionally, I believe there will be a lot fewer fabric imports in the coming years.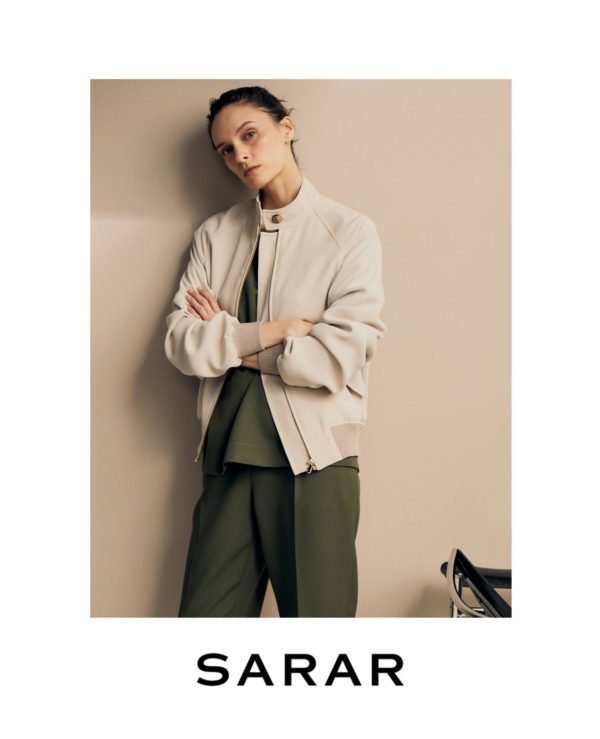 What is the relationship between Sarar and Sarar Woman's brand strategy and the collections you prepare? Could you tell us about the style of the designs, the audience they address and the process in this direction?
Sarar has been a brand that has a unique style for years and is closely followed by its competitors. However, Sarar Woman is a brand that aspires wider audiences. Each of our collections has its own story. Our goal is to make our women feel uniquely stylish, extremely comfy and gruntle in designs.
Do you have any new innovative projects for the future? What would you like to say about your stores, market share and export potential?
As you know, the garment and textile sector in Turkey is one of the areas generating the most employment and value-added since the past. Although employment rates have declined due to the adversity experienced in the last year, we are more hopeful for the sector in general. The garment and apparel sector is more export-oriented than the previous years and works more international market-oriented, especially Europe. In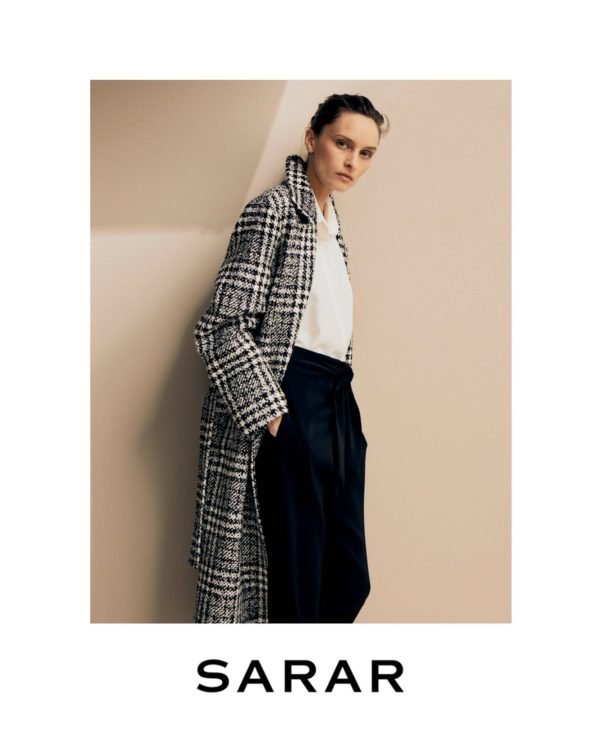 addition, the conditions of intense competition in the sector also push up the skills and qualifications of the employees. However, as happening in many other sectors, companies are having difficulty in finding new qualified personnel in the garment and apparel sectors. Young generations and new graduates prefer to work in retail and shopping centers instead of working in industries and factories. A significant portion of people working in retailing does not treat their job as something permanent. More qualified human resources are needed in areas such as design, fashion, international marketing, brand management, communication, CRM and e-commerce. The number of people working in the manufacturing of textile and apparel goods in Turkey is overall 865 thousand. This figure is estimated to reach 2 million in total together with employees in retail and other sub-sectors. However, according to the previous years, employment in the field of clothing decreased by about 50 thousand. We are working proactively with all other measures in order to realize our investment targets when taking into account the political and economic mobility that is happening in the global world and in our country. "Sarar Woman", which grew out of the Sarar Brand, which we celebrated its 74th anniversary in 2017, will be trying to continue its aggressive growth as a women's group with operations carried out in 52 domestic stores and 12 different countries.
Could you tell us about your brand's policy on sustainability and your works in this field?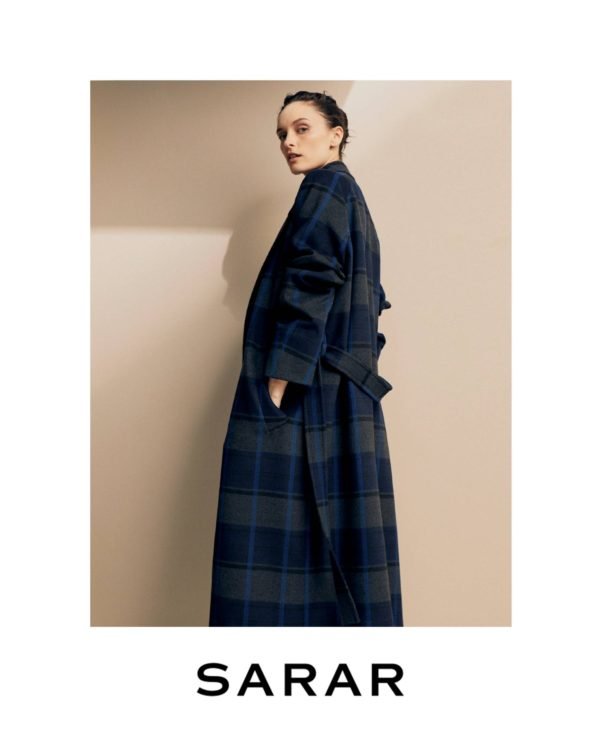 We closely follow such projects implemented in industrial sectors. and our works for various applications related to the subject still continues.
The fact that you are doing your job with love is purely reflected in your brand. Can you tell us about your inspirers? What would you advise those who dream to pursue a career in a similar field like that?
Each member of the orchestra must be constantly ready to press the right note at the right time and place. The next step, which is your biggest source of energy and nutrition is their positive and negative feedback.
My advice to young people is that they really need to dedicate themselves to this job with love and closely follow the sector. All other elements of success will come spontaneously.