You have to constantly smell the air, with clothes, the catwalks, the décor change, the music changes, the light systems change, even the walking attitudes of the models change.
When it comes to fashion; I've become and I've died is the same thing.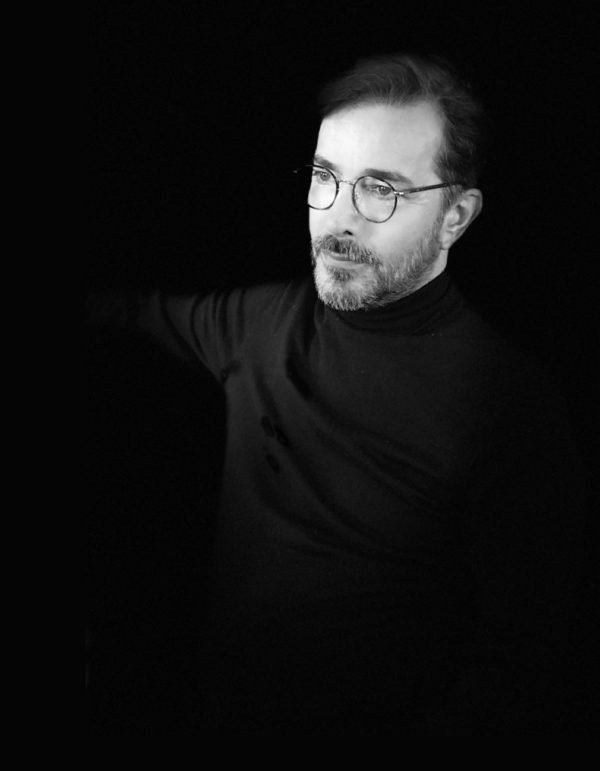 After studying artistic choreography on fashion show and stage dynamics at the Paris Academie National Des Art, you have choreographed the fashion show of Haute Couture fashion designers in Paris and are one of 9 choreographers in the world who are officially enough to do international business. Can we briefly hear Ferhan Aral's success story from you?
My late father was an important law professor. I was also doing my high school education in Vienna/Austria, where we were on his duty. I was 17-18 years old and my father gave me an invitation during a holiday period when we were in Istanbul… He said, "Your mother and I need to go somewhere else, you go with your sister." A fashion show invitation!! What's a fashion show? I said, "You'll see when you're gone, it's good", he said. We went, I saw it, and I fell in love with what I saw. First I walked those podiums, then I moved to the factory floor, where I started performing choreographies and the whole production turnkey. As a result of the training I received through Pierre Cardin and Christophe Carrére, I did fashion shows in Paris and many other European countries, and then through Charlie See, which I met, I worked at the F.O.B. (Festival of Beauty Organization), headquartered in LosAngeles / USA, and prepared the world finals of many world-famous beauty and modeling competitions together with TV shoots.
I have been continuing my studies in Turkey since 2005.
How do you interpret the concept of Fashion, which is one of the most important parts of the creative industries in the world?
As you know, the largest share in the world trade volume belongs to the arms trade. The next biggest share is the textile industry. Fashion is an integral part of this industry…. Like hand in glove. Colors, fabrics, molds, expressions change every 6 months, even every 3 months with now interim seasons. So it's very dynamic, very fast, and there's a flow where you can have difficulty keeping track. Think about it, everything you do, it just get old the moment you do it. You have to find something new every time. There's no memorization in Fashion, but you should always break the routine. You have to constantly smell the air, with clothes, the catwalks, the décor change, the music changes, the light systems change, even the walking attitudes of the models change.
When it comes to fashion; I've become and I've died is the same thing. The only difference is 2 points.
Fashion is a phenomenon that you can never be, that you are constantly renewed, but that you do not repeat.
As someone with international experience, what would you like to say about Turkish textiles and Turkish fabrics? Could you evaluate product quality, design and presentation (supply-sales marketing)?
Of course, we have some very important designers who have proven themselves to the world. In general, however, this number seems small. However, when we talk about daily ready-to-wear, we have a lot of say in the world in terms of price, quality and planting technique.
Fashion Industry is one of the sectors most affected by the Covid 19 pandemic. What kind of year has 2020 been for fashion? If you take it within the framework of concepts such as digitalization and sustainability, what would you like to say?
Unfortunately, the Covid 19 Pandemic has dealt a serious blow to the fashion industry along with all sectors. However, there were still no results as bad as the losses suffered by the artistic events, concerts and entertainment sectors. Digital fashion shows have come into play. Of course, fashion shows without invitees and synergies don't have the old taste, but the industry still doesn't fail in sustainability and continuity.
You had a statement that "The main purpose of the fashion events is to bring the international purchaser and the national fashion designer together". What do you think are the tips to achieve this. Is Turkish fashion successful enough to make this happen?
Although not every fashion event, the main and ultimate purpose of the official Fashion Weeks, is to bring together local designers with international buyers, whom we describe as "buyers", and to provide the sale (order purchase) by presenting the prepared collections, thus provideing foreign currency input to the country. Therefore, the Turkish Ministry of Commerce funds and supports such activities through TIM (Turkish Exporters Assembly). MBFWİstanbul management, where we left behind 10 seasons, is very successful in carrying out the event and this issue is now in a system. What is missing is that as many purchasers as desired cannot attend the event, participation is little.
The main reason for this is that Istanbul Fashion Week coincides with, or even jammed, between NewYork, Paris and London Fashion weeks as a date. This date problem can't be changed so easily. You have to follow the World Fashion Week calendar. In order to make changes in this regard, we need to get a little stronger, talk about our name and brand it.
What will be the 2021 fashion and trends after the pandemic? What kind of a world awaits us in the medium and long term?
What the 2021 fashion will be like is actually more of a matter of designers' savings. Fashion comes out of life, tells us about life and projects what kind of life there will be in the future. Therefore, I think that the Covid 19 pandemic, which has become a very important part of our lives, will find its expression in fashion.