Our fabrics are indigo- painted knitted fabrics made of light rare fabric. So far, it has not been possible to paint knitted fabrics in light fabric, but with the machines we have developed, this has become possible.
First of all, can we get to know your company briefly? Could you inform us about your field of activity, company size and employment?
Best Indigo Textile was founded in April 2014 by Textile Engineers Erdem Devecioglu and Figen GÜLBAĞ. Although the company does not have a long history, the company's partners are professionals who have worked in management positions in the sector over the years and have developed many R&D projects in different companies. The "Tube Fabric Indigo painting machine" project they developed in 2004, was supported by TTGV and TUBITAK. The company's partners have created demand in the market with their indigo painting projects and patented machines. R&D and project work are carried out together by the two company's secondary parties. During the long-term work, the company partners identified deficiencies and difficulties in terms of cost, quality and environmental impacts in indigo painting systems and subsequent washing processes of products obtained from indigo painted fabric. For this reason, the owners of the company have carried out machine designs and manufacturing processes that can eliminate the problems predicted in the current process. With this project, company partners who have developed the only system that can paint indigo from knitted fabric sequentially in the world, perform knitting and woven fabric indigo lengthiness with low cost and high quality. We have a total of 125 employees, including 10 university graduates. Our business has a monthly weaving fabric painting capacity of 700,000 mt, 400 tons knitted fabric indigo painting capacity.
Best Indigo, as a result of his work in the field of R&D, signed a principle in the world and started knitting fabric indigo painting. What are the features of best indigo fabric? How did you contribute to the textile and ready- to-wear industry with your work in this field?
Our fabrics are indigo-painted knitted fabrics made of light rare fabric. So far, it has not been possible to paint knitted fabrics in light fabric, but with the machines we have developed, this has become possible. It is possible to obtain indigo painted knitted fabric with other alternative equivalent methods, but the error rate and costs in those fabrics are high, and the production quantity is low. Besides, the after-wash effect becomes more vivid with the painted fabrics that we have made. While our effects are even brighter and glowing with each wash during use, it remains more pale and matte in alternative production methods.
How were the reflections of indigo dyed knitted fabric in terms of export? Which brands do you particularly work with abroad?
The fabrics we have made are used by exporter garment companies that do business with international brands. With the use of our fabrics, textile and ready-to-wear industry will be able to make indigo dyeing all kinds of knitted fabrics, jacquard, flat, liking, cotton, mixture etc. and obtain edifying, worn, eroded, denim-looking products planted from these fabrics, especially in upper groups. Since these products are new to the market, the companies that do this will have an innovative advantage. Europe wants all orders in a very short time, so we place all orders within 1 week at the latest. Our production capacity is 400 tons per month. Manufacturing made from our fabrics provides a serious cost advantage for the order of outdated indigo products from any country. To date, we have worked mainly with H&M and Zara. In the meantime, we have been working with brands like Kappahl, Matalan, Jack and Jones.
INCREASING EXPORTS IS THE RIGHT PROPORTION WITH THE EXPANSION OF OUR MARKET NETWORK WHILE INCREASING PRODUCTION.
>What do you think of the R&D investments of textile companies in Turkey? How do you evaluate it especially in terms of the importance of R&D and innovation that our companies face this reality again during the Covid19 process?
With the quality culture carried by companies in Turkey to date, R&D culture has now started to develop significantly, and companies that focus on R&D have started to jump in the market. By seeing this, the importance given to R&D by companies is increasing.. R&D must be made large investments in the Far East countries because back when you look at the world in terms of quality textile manufacturing as of today, they are now starting to approach the quality of Turkey. Only distance and a bit of a price disadvantage remained for them. In other words, all companies have started to get closer to each other in general cost and general production conditions. This time, the differences that companies will make in yarn, fabric, pattern, dye and model have become the real stepping stone that will highlight the company more than others. For this reason, investment should be made in R&D. In addition, R&D is not an activity that only includes the R&D department. R&D cannot be done alone, entrepreneurs, universities and public administration should cooperate strongly. Industrialists should support in carrying what they get from R&D centers to the application area. The joy of academic invention should be combined with the joy of transformation of the manufacturer so that effective results are obtained. In short, R&D is a way of thinking. It is a way of thinking that includes all employees from the security guard at the door of the company, to the worker using the machine inside, the warehouse staff who make the shipment, etc. During the COVID-19 process, we had to stop our R&D activities, as we had to pause all our activities. This was a process of about 3 months, but afterwards we got into these activities more intensely. Because the need for innovation is more prominent after every crisis and trouble.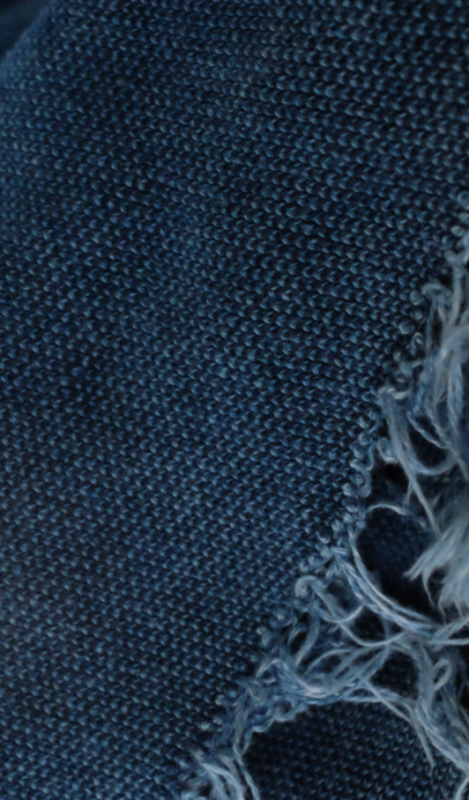 Sustainability, the use of technology in textiles and digitalization have come to the fore in this process. What are your activities in this field? Is there a change in your goals in the medium and long term?
Yes. In this period when digital transformation is rapidly strengthening, the textile industry is one of the leading industries in this change. Therefore, the textile industry is in a big change rapidly. The dreamers come to life quickly. Our activities in this field; To use software to control and manage from beginning to end of production, to employ workers in better conditions, to perform green production with little energy, less water consumption, to maximize social contribution.