We feel that there is a still strong demand on Denim worldwide & that Turkey has a strong role to play in this field. Based on the pulse of the industry as well as our customers questions we believe that the general awareness for a more sustainable production is increasing in the Denim business.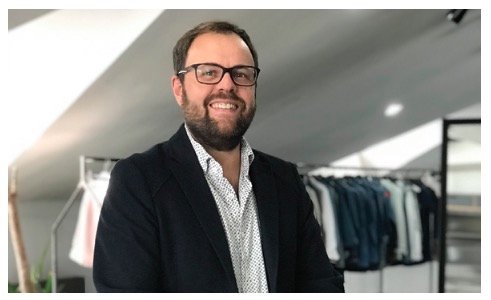 Would you like to make an evaluation about the latest situation of Denim Sector in our country and the world?
Turkey has a very strong potential thanks to its fully integrated supply chain (from raw materials, mills to trims) and its strategic position close to European markets. Our supply chain is also ready to answer the needs concerning fabrics with organic & recycled content.
In addition, the US/China tariffs issues may be an opportunity for Turkish textile sector to develop its business with the USA.
Could you please give some information about new strategies in production, marketing field?
In terms of production, our strategy is based on pursuing to Build up our capacity in our Production Center located in Esenyurt & investing in a new washing factory based on the principles of sustainable building & production. This Project was described in an interview published in April 2018 in TFF magazine, we will start the construction in the coming months. In terms of marketing, we are continuing to develop partnerships with customers to develop their sustainable denim lines. We are now manufacturing jeans using sustainable fabrics (organic cotton as well as recycle polyester) & sustainable washing processes.
What do you expect from Denim Premiere Vision London ?
We are excited to see Denim Premiere Vision taking LONDON as a display showcase this season. A true Denim Show was missing in the UK. I see a lot of excitement in the sector for this coming Show taking place in one of the biggest denim market. Some mills & exhibitors decided to come back to the Show following its opening in London.
As we are already exporting to the UK, this fair will give us the opportunity to reinforce our business with current clients & give us the chance to meet new potential customers.
What are you doing so as to carry your firm into future in the context of "Sustainability"?
Our biggest Project at the moment is the construction of our sustainable washing factory that should be operational by the end of 2019. This factory shows our commitment to produce in a sustainable way, the only choice possible if we want to assure our common future on this planet.
In terms of product, and for the second time (first was Denim PV in May 2018) we will Show a 100% sustainable collection at the fair (from materials to washes & trims).
Finally, we will also be part of the LONG LIVE DENIM Area (organized by the Alliance for Responsible Denim) along with Turkish & International Mills offering post-consumer recycled denim fabrics. Jeans using fabrics made out of post consumer recycled denim will be presented at the Show.