Artificial leather and real leather made of olive seeds. I do not want to give more detail here. But our product, the details of which will be announced with great launch in a short time, is an innovation that could change the rules of the game and will be the only one in Turkey and in the world.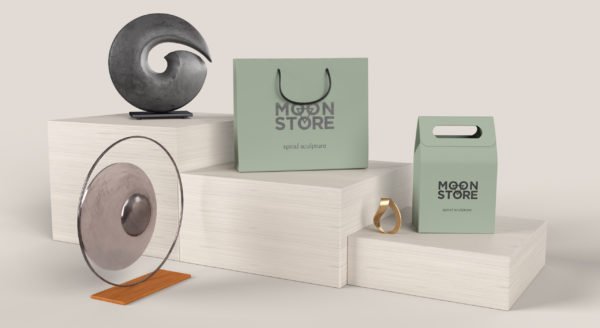 Hello, can we briefly know you and your company Rebil Tekstil? Could you inform us especially in terms of production and export?
Hello there. I'm Emre EROĞLU. I am the third generation representative of the company RebilGroup, where I serve as the General Coordinator. Although I have come to the company during the summer holidays since my early ages and got involved in the operation of the system, I officially joined the team full-time after I had completed my Business Undergraduate education in 2007. As RebilGroup, our adventure started in 1951 with our grandfather. Our company, which was only active in the printing industry, has exhibited a consistent growth chart and it gained its new structure as REBIL in 1992. Today; We have become a global group operating in the label, printing and packaging sectors. We operate directly in Germany, Turkey, the Netherlands and the United States. Paris PV, New York PV and London are some of the fairs we regularly attend. We have a wide customer portfolio, from multinational holdings to boutique companies that cares quality. We export a significant part of our production to Europe and America. With our experience of nearly 70 years in these countries, we are increasing our cooperation with our global solution partners for printed media, label and packaging solutions. We establish strategic and sustainable business partnerships with our products with high added value, where all design and production processes are carried out by us. We serve a wide range of customers, primarily in the fashion, automotive, banking, food and cosmetics sectors. In our customer range, we work with leading B2C brands in their sectors, as well as important B2B companies in their own countries. As well as having the design and production processes in our company provides a strategic advantage to our company, it also provides our customers with faster, flexible and end-to-end service. We are the only Turkish company that is a member of a trend-setting organization such as WGSN, as we attend important fairs to follow the developments and trends in the world. Thanks to these, we can follow the trends closely and bring our own designs together with our customers and make their production quickly. We are aware of the importance of design, rapid production and adaptation in today's world. We can say that the solution-oriented and customer-focused working approach constitutes the genetic code of our company.
How did the Covid-19 epidemic, which affected the whole world, affected you? Since you are an exporter company, what have you experienced especially with the brands you work with, how is your communication process?
Just like the rest of the world and our country, unfortunately, the Covid-19 process negatively affected us and the sector we are in. Although our customers are from different countries and different sectors, the globalization of the crisis and its globally independent influence have unfortunately affected our current workload. Of course, the most important issue for us was that our employees and their loved ones survived this process without any minor health problems. Fortunately for us, we have not experienced any problems so far with the contribution of the measures we have taken as company management and preventive measures. Until the beginning of June, the orders we received from both our foreign and domestic customers decreased relatively, but the increase in recent weeks gives hope for the near future. Over course of time, we have given priority to increasing our communication with our customers more than ever. We wanted to get in touch regularly and make sure they are healthy and safe. Our Corporate and Major Customer Managers and Sales Representatives focused on making them feel that we are not just a business partner, we are always with them, by constantly communicating with the country and company managers they are responsible for. The positive feedback we received showed that we took the right steps and stood in the right place. Our trust-based and customer-centred approach has been the cornerstone of our ability to form long-term relationships with our business partners, and has contributed significantly to overcoming this negative process with minimal loss.
Inthemeantime,wesawthisprocessasanopportunity for product development and R&D and promotional activitiesforournewproducts.Withourcollaborations with universities, we worked to get maximum benefit from our new products and increased the quality and performance of our products. In April, we attended the seminar on "sustainability in underwear" organized online for underwear companies with 200 active participants and more than 800 members, making production to the North American market through our America office and we presented our Oleago products to potential producers on this occasion. We also took part in online presentations by participating in webinars, especially in the scope of the promotion and market share activity in the American market.
It is certain that EU, the European and the USA, which are our most important export market especially in textile and ready-to-wear, are the countries that most affected by the epidemic. When is the nearest return to normal and what kind of differences do you think will be in demands and product variety compared to the past?
Despite the fact that store retailing has been adversely affected, internet shopping, which has gained importance in recent years, has become more prominent. I do not think that there will be significant changes in the service we provide in the textile and apparel industry. Although the demand seems to have decreased for a certain period of time, opportunities will also arise for companies that provide quality and long-term services. Here, I would like to state how important it is to be a 70-year-old company and the strategies created step by step. Serving different markets and customer groups with the strategies drawn by Mr. Recep Eroğlu, our Chairman of the Board of Directors, facilitated the management of risk, as well as the broad product range and traditional customer-oriented approach helped us spend this difficult with optimum efficiency.
The issue of sustainable textiles is much more important now. You also sign many different products with your Olive Seeds. Could you talk also about this issue?
Developing new products that are sustainable and environmentally conscious and nature-friendly is one of our primary issues that we attach importance to as the institution and which we always think about.
We have patented product groups belonging to our production and copyrights company, which has no alternative in the world, which we have developed with three young Turkish entrepreneurs. These are plastic and silicone-based products that we collect under the brand of Oleago, and Real and Artificial Leather products that we collect under the brand of Oleago-Bioleather.
We launched our Oleago brand at New York PV and Paris PV fairs in February. To tell the truth, the interest we saw above our estimation made us very happy. Oleago is actually the general name for our products made from recycled plastic and a new type of bio- based plastic made from Olive seed. You can find many different products from hangers to swinging tags, boxes to clips in it. Our main goal in this project was to reduce the use of petroleum-based plastic to zero, and to bring together an environmental-friendly product with our up to 40% bio-based plastic. The importance of Oleago will be better understood when you consider how short the lifetime of most of the products (Swing tag, hanger, clip etc.) we produce in the textile and garment industry are. According to the researches, one of the sectors producing the most plastic waste is textile and ready-to-wear. With Oleago, the more we can reduce it, the better we will consider ourselves. We have received very good feedback from our customers and our visitors at the fairs we attended. We encountered great interest from the leading companies of the post-launch sectors, especially at the New York PV fair, and started special project work for them.
Oleago-Bioleather is our brand new project. Artificial leather and real leather made of olive seeds. I do not want to give more detail here. But our product, the details of which will be announced with great launch in a short time, is an innovation that could change the rules of the game and will be the only one in Turkey and in the world.
What do you think will be the "new normals" that are accepted all over the world and used to express the post-Pandemic? What changes awaits us in trends, production, preferences and designs? Could you share your evaluations and insights with us?
Social distance and rules to be followed are all known to us. Especially in production areas, we have to obey them. I believe that sustainability, recycling and nature-friendly products will gain more importance in the new period. When the world and humanity had to struggle with nature, they saw how desperate they were. Now every product we produce should be more environmentally friendly and healthier than ever before. In this sense, we firmly believe that we will be one of the pioneers of the industry with the projects we have attached importance and set up substructure for years. Our Oleago and Oleago-Bioleather products, which I mentioned earlier, make a difference and aspire to close the gap in the market.
Finally what you want to add?
We believe that our Oleago-Bioleather brand, which we plan to launch soon, will make a difference independently in the industry. We believe that it will bring a completely different perspective to the artificial leather and real leather market. We invite all our stakeholders to follow us.