Emre Erdemoğlu, in the 2020-2021 Autumn-Winter collection, with the theme of "Embrace Me", suggests a world where it is still possible to embrace each other, generosity, exhaustion patience, unprejudicedness, accept each other's mistakes, foolishness and ugliness, and hug each other more tightly even in the most difficult moments.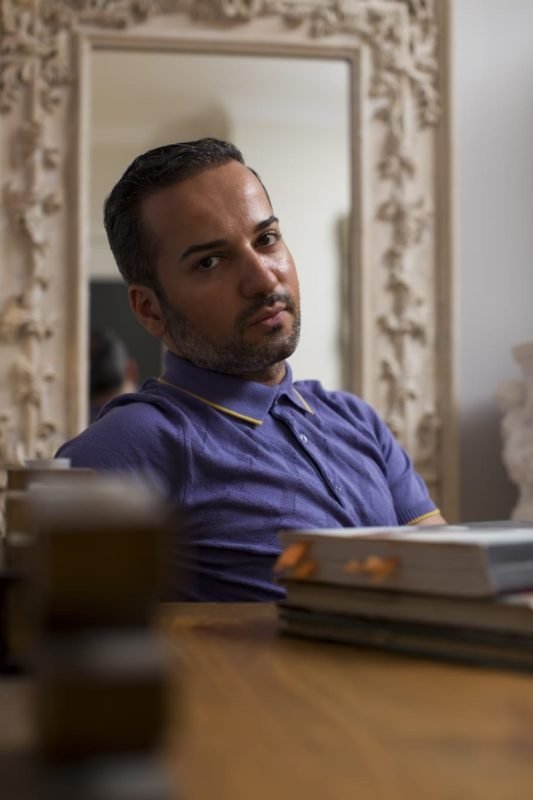 What are the features of the design you create?
It's sustainable fabrics. I tried to protect nature and the future in my own way by using eco-friendly fabrics such as tencel, organic cotton and recycled polyester.
The sustainable polyester yarns of my fabrics are made of plastic bottles.
With our recycled polyester yarns, it plays a role in solving the ever-growing ocean plastic problem of customers and consumers.
In my fabric production, a first-class pesyar obtained from bottles at high risk of entering the ocean is used. We have long been interested in protecting our air, soil and natural resources by using recycled yarns for billions of plastic bottles.
What are the challenges of implementing a sustainable design?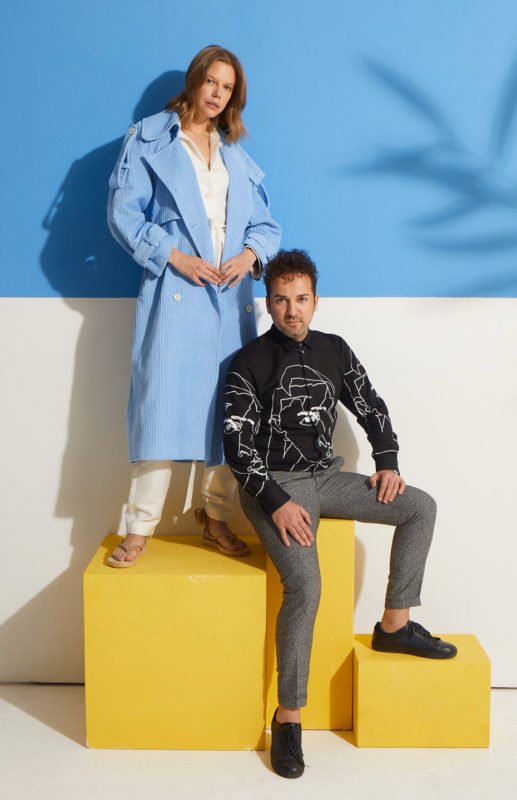 It has no difficulty, but rather it is extremely enjoyable. While creating my new collection "Don't Pick Her, Pick Me", I obtained very special sustainable fabrics. That was my primary goal when I was preparing the collection.
I made custom woven fabrics with WOOLSTRETCH Technology. Inspired by the nature of wool's ability to spread, without diminishing wool content and using elasticity, I have given 100% wool fabric natural flexibility and durability with WSF technology.
I have made both comfortable and sensitive designs for human life.
Is it hard to stick to fashion trends when creating an eco-friendly design?
It has no difficulty. As you can see in the collection, the fabric quality, comfort, light, color is exactly what we want. With its story, its sense, its innovative approach and its protestant aspect, it is exactly what I wanted.
What exactly does sustainable fashion mean?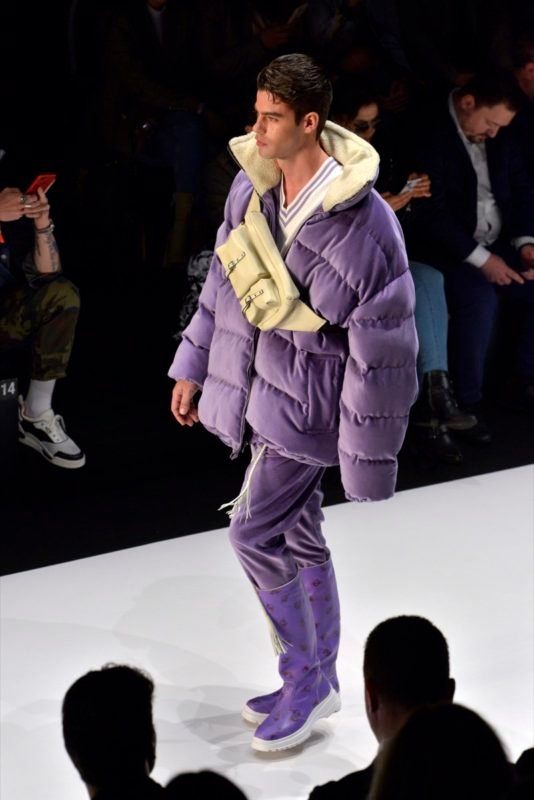 I define sustainable fashion as an investment for the future. The damage to nature has been minimized. It's time for fashion to turn green and showcases to nature.
If we wanted you to describe Emre Erdemoğlu style… What kind of male profile comes to life in the corner of your mind when you create your designs?
Innovative, dynamic, elegance… You need to be receding these three before everything. I appeal to the wardrobe of men who are open to innovation, who inspire with style, who can kiss their own soul with the spirit of the product they wear. I love characters with a present wardrobe, a story. I understand them more easily.
How do you prepare your collections? What are your inspirations?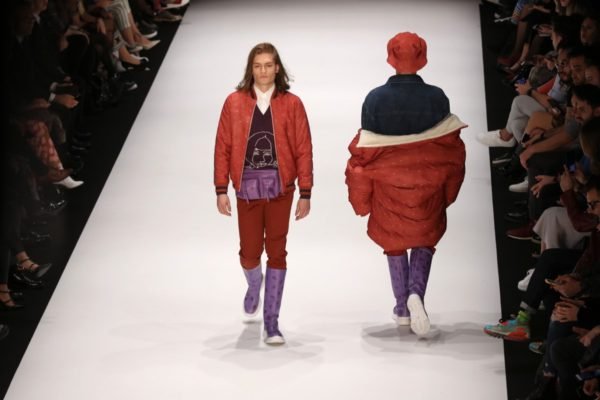 Priority is always the audience for me; I create a link between the characters in the story I create and my audience. Once I've managed to strike that balance, I'll prepare my Concept Board. Before I determine the theme of the season I've prepared, I'll create my keywords. I do research on their meanings, from its historical dimension to its place today. I research the impact of my keyword on art, sports, life. I'll determine the main and intermediate colors that will get inside my story. If the identity that comes out after doing enough research on my concept creates a smile on my face and excites me, it shows that I am on the right track… That's why all my collections have languages… Have something to say… Have a taste of the story…
You are a designer who knocks down taboos in men's fashion… What are the most restrictive taboos in menswear for you? What new clothing habits do you offer to men with your collections?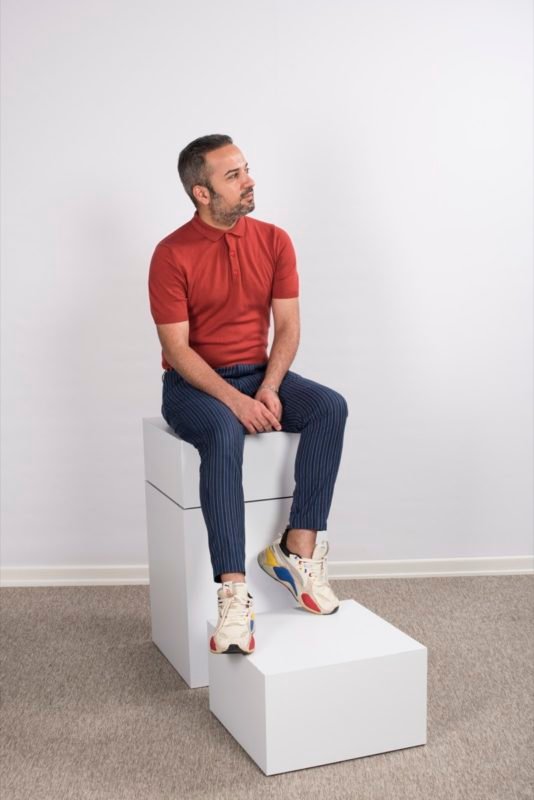 I think a lot about opposing the gender roles that dominated the '80s and, in a sense, the concept of "bending" thesegender roles, because these ideas, whichwere innovative and bold at the time, are now over-mentioned for generation Y of the 2000s. Generation Y now thinks that both sexes can behave as they want, and there is no single appropriate "woman" and "male" image. Now people can wear a long sweater, tight tights or a baggy patterned shirt, regardless of gender discrimination on the streets.
The opposition to the identification of sexual identity through clothing is now unquestionably justified in the 21st century. In my collections, you can capture this concept.
How do you describe the man of 2020? What were your priorities/inspiration styling your designs in this context?
Emre Erdemoğlu, in the 2020-2021 Autumn-Winter collection, with the theme of "Embrace Me",suggests a world where it is still possible to embrace each other, generosity, exhaustion patience, unprejudicedness, accept each other's mistakes, foolishness and ugliness, and hug each other more tightly even in the most difficult moments.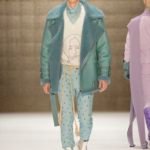 I tried to express the end of human relations in a protestant narrative in my collection. I explained in this collection in a different language that we should not accept a world where emotion and emotion diminish, and we should hug each other more tightly.
Can we listen to Emre Erdemoğlu Fall / Winter collection details from you?
In the entire collection, we stitched up the woven human figures with weaving and printing techniques. I interpreted the wrapped and tightly wrapped figures in all the details with a graphical language and designed three-dimensional human figures and injected them into the collection.
This is the first time you will see 70s style unwashed, lycra weight jeans in my collection this season. Slim fit Emre Erdemoğlu, which is very familiar to you, has been replaced by deformed forms this season. We will surprise the audience with very wide shoulders…
Can I particularly ask the reasons for choosing men's fashion and the pros/cons of designing menswear?
In the years when I was a student at the university, my branding process began, and in the process I saw that women's clothing came to a whole new place in the world compared to menswear, and its range was much wider. When I went shopping for myself, I experienced that men's fashion was very vicious and the area was narrow. That's a big reason why I started men's fashion.
Menswear is very different from women's clothing. It's more fun. Men surrender to those they believe in. Because women are dressed for others, the odds of making mistakes are higher. They can't go down a certain path in style. It's always variable, because it's got a lot of opponents around. A man really needs it, buys it. And when he does, he surrenders.
You are adept at working denim and leather designs. How would you give tips to those who want to carry these two textures well?
Thank you so much. Leather is a special material that I enjoy using since the first day I started this business. A timeless product. So is Jean, a product that never goes out of fashion, and keeps getting better. I see them as great pairs. I think everyone should have these timeless, savior products in their closet. Frankly, they even make my life easier. If you have a good-fitting jeans with a good pattern and a well-sewn leather jacket in your wardrobe, you will save the day!
Kenan Doğulu's recent stage dresses, especially stunning jacket designs, belong to you. Of course, you also dress other celebrities like Murat Boz, ÇağatayUlusoy. What kind of relationship and way do you work with celebrities?
Kenan is an incredible musician. I have been working with him for many years with pleasure. His stage, energy, vision and art are flawless. He is very excited, brilliant… He is very meticulous about stage costumes. I fit the shine, embroidery and beads to him the most. Whenever I do something new, I call Kenan. He is innovative, free, and very dominant to his stage. When all the good is gathered in him, it is also very pleasant to work. MerveKırşan is endless talented in styling. I do the whole process with her. There is something called Kanan style. Her leather jackets, hats and accessories, embroidered shirts …
This process goes the same way with my other artist friends. All of them are very surrenderers. They come to me believing. They surrender. Since I have already prepared the stage for most of them, they are all artists who prefer a little more mobility on stage. I prepare it with pleasure.
Although you designed men's collections, you also dressed Ayşe HatunÖnal. If there was Emre Erdemoğlu woman, would she look like her?
Actually, it was not a particularly chosen name. I design genderless products. A suit I made for men can be adapted very easily to women. Or I can adapt a coat I made for women to men collection. The world is very different now, genderless. Forms, slues are unidentified. My female identity and male identity are exactly the same. Innovative, dynamic, elegant…
In the "Don't Pick Her, Pick Me" collection you presented in the AW 19/20 season, there were quilty puffy textures, stylish satin men's pajamas adapted to outerwear, a warm, cozy, almost domestic spirit. Where did you start while preparing?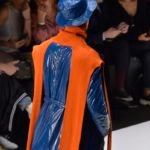 In the 2019-2020 Autumn-Winter collection, Emre Erdemoğlu emphasizes the theme of "DON'T PICK HER, PICK ME" which is riveted by the infinite power of love, in the relationship between the past, the future and the moment, on the axis of emotions, dreams and realities.
Inspired by Sezen Aksu, our collection, especially in this process where our faith in love is destroyed, is optimistic about the future that awaits us.
In the entire collection, we stitched Sezen Aksu songs and portraits. In all the details, I interpreted the portrait of Sezen Aksu graphically and injected the lyrics into the collection.
How did you imagine the next Autumn/Winter season?
The bipolar collection, which combines warm and cold colors, makes it even more stunning and fun. Sky blue and baked orange play an important role in the main color. Lilac, lemon yellow and autumn green were injected into full intermediate tones as co-character. But our real star character is spoiled white! The purity of this collection is asked from it…
As I am working on the '70s as a period, you will see a collection of plenty of accessories. Long leather gloves, geometric form knitwears, bag belts, razed scarves, are among the surprises of the fashion show…
Will we see the traces of our introversion in the pandemic period in your future designs and collections? How did this period change you?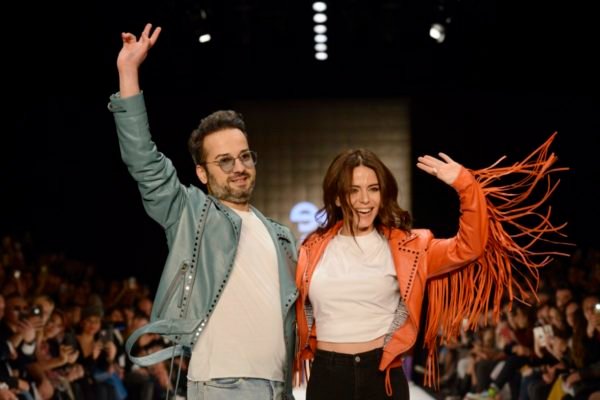 There was such a thing as turning the disadvantage into an advantage! I continue to produce instead of surrendering in these difficult times. I am home. I went down to my roots. For the first time in a long time, I was alone with myself. I am on a schedule that will think, produce, improve every business I suspend. Now is the time to manage the crisis. It is not time to sit down and do anything. It is time to produce more, to clamp more, to multiply.
I have prepared a whole new collection. I am doing my job with incredible pleasure, my friends know. I had to suspend my work when the collection was about to run out and everything was planned. There is such a thing as "collection improvement." Every year, when I ran out of collection, I couldn't find this "improvement" process. This is the first time I have been through this process. I complete the pieces I find missing in the collection, sketching again. I am suspending the parts I have found too much for now. I am also revising new ideas, new textures, color blockings and styling. And I am pretty happy with the result!
In general, we have seen that concepts such as sustainability and empathy come to the fore in the fashion world. Do you think the fashion and design world will feel more responsible for the world? What direction will trends change?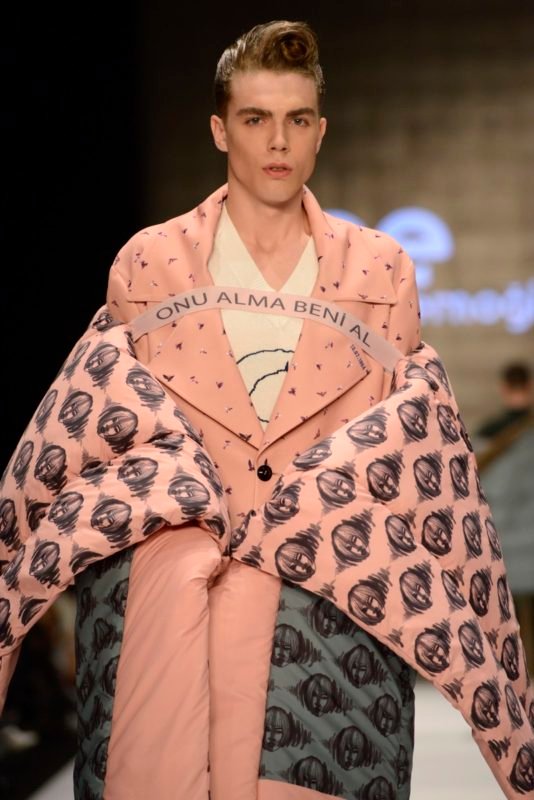 As many brands compete with each other in the fastfashion trend in a rapidly evolving and changing world, I am closely saddened to see the turmoil they have created with the questions of "How can I make poor quality production?". In this rapidly developing and changing world, we all see how nature reacts negatively to us. Individually, everyone has to do their part in this sense. With fast consumption, it's impossible to talk about a style in fashion. For example, I can't tell you the fashion trends after the '90s. Unfortunately, the age of rapid consumption has also caused rapid consumption.
I think we should all do our part. As a society, we must put an end to rapid and unnecessary consumption and spread the perception of recycling. We need to make projects that will set an example for the next generation by transforming existing waste plastics and materials in nature. We need to tell people how much water loss a trouser production causes, what causes factory waste, what are the main causes of air pollution.
Approximately 13 million tons of textileproducts are destroyed in the United States every year.
Imagine that such a large amount of water use made up 20% of global water pollution from textile waste.
We can also give consumers to those in need by increasing our awareness and reducing unnecessary fast-fashion shopping or adopting second-hand clothing. Then we can take our place in the consumer class that supports both textiles and the environment.
How do you motivate yourself to maintain your productivity recently?
I try to keep calm and I keep producing in my house. I repair all my unfinished jobs. I'm in my own recovery process. I take care of my plants, add new drawings to my collection. I listen to my records that I have been on the shelf for a long time. I discovered new sounds. I talk to my family more often and make plans for good times.
What was the best thing you've seen lately? (it can be an inspiring scene, painting, anything).
I was very impressed by a movie. I loved the story of Maudie. Adapted from the real life, the Irish movie proves that there is nothing higher than imagination in the universe, and the high acting of Sally Hawkins and Ethan Hawke causes you to get lost in the movie.
What level of interest are you in music? What are you listening now? (album, song or musician name?)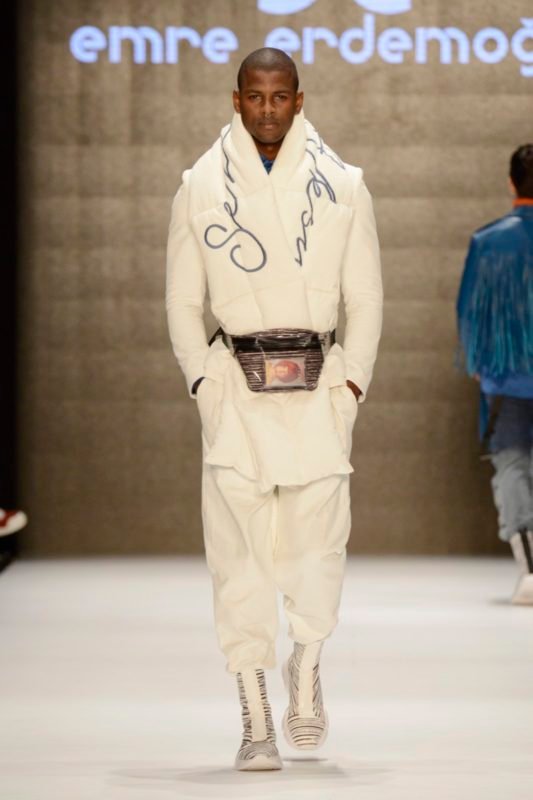 I think I can't work, live, produce without music. It must be in my ear, at job, at home, everywhere. It feeds me incredibly. I listen to records in my house. Its voice quality, its sense is higher for me. Recently, I got records of names like Bıllıe Holiday, Lena Horne, Nına Simone, Percy Sledge, Ben E. Kıng, James Brown, Barbara George. I travel in time. I especially love Percy Sledge's "When A Man Loves A Women".
How did these experiences change your future plans? What is next?
I am going through a whole new process with my own brand, in fact, a healthy process for designers. In the renewed world, I think handcrafting, art, craft will increase. We are entering a period where special planting, quality fabric and product will gain added value. We are in the process of regeneration and structuring. It is going to teach us a little bit of a new understanding of the world, and what we need to do in this process.