ROMAN
Diversity & Elegancer
In the permanent manifesto of the Roman, diversity and elegance coexist together.

How do you evaluate the past and the present of Roman Brand, which has a history of 40 years? And can we know what are your goals in specific?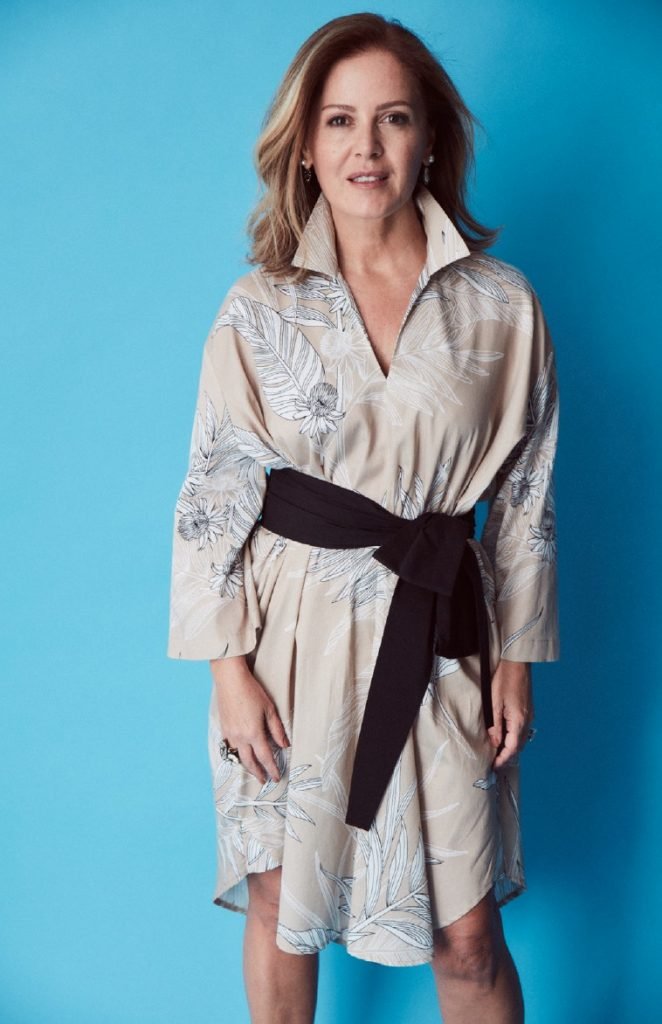 Roman, in fact, has defined its development and change from past to present based on the meaning and value maps of its customers because of society and the world change as quickly as possible as the time changes.
These change-takers actually make this progress. During this period, the Roman has always been open to change. Following the innovations, the brand formed a unique style and started to create its subjective fashion. While there were definite limits to fashion 15-20 years ago, today there is no clear frame of what is going to become fashionable anymore. Despite the rapid change, the Roman brand always adds identity to their designs by synthesizing the trends of East and West.
In brand's DNA, there is a continuous quality from the day it was established up to the present day. It aims an affordable luxury, but along with that, it also adopts the principle of openness to change and innovative vision. Especially the new product aims to increase the performance of sales and profitability by saving the speed of service development, operational costs, time and labor power. With differentiation in service, the use of new technologies and high-quality production, it attaches great importance to the production of branded products, not to the production of any sort of goods. It is sensitive about producing in parallel with the quality and ecological production systems.
Most importantly, it strengthens brand perception with its digital transformation strategy and always keeps innovation and creativity at the forefront. As a result of all these efforts, we have been keeping up with the rapid change of the fashion and retail world as the Roman brand. In order to be able to catch up and overcome this pace, we have had to be able to set up such strategies. I believe we have succeeded it to a great extent and we owe our current growth to these strategies.
Today, we have more than 100 sales points in total together with 50 stores in Turkey and 15 stores abroad, in addition to our corner shops and franchises. From the United States to the People's Republic of China, from the United Arab Emirates to South Africa, we have reached a wide range of geographical area. Our goal is to maintain our domestic growth while maintaining the same momentum abroad.
Currently, another important factor today is to peruse the seasons correctly. Those who do the job properly and who manage it correctly derive the profit, while those who make the discount store only compensate for their mistakes. As Roman, we are a brand that introduces our collection to our customers at the right prices at the beginning of the season. We had never been a brand starting the season with seasonal discounts up until today. Thatis why, we have gained a reputation in the eyes of our customers . This is a very important value for our brand.

How is the Roman woman going to come out this season? Could you give some hints regarding the season?
While preparing our summer collection of 2018, the city I was most impressed with was Marrakech. In Marrakech, you feel like you are watching a photo exhibition. I got the main spirit from Marrakech at the starting point of my collection. That's why we took our campaign here. Of course, the sharp light of the city was also very impressive for the shootings. Of course, the fact that Jardin Majorelle and Yves Saint Laurent lived and fed on there can also be counted as several influencers. I also felt that how this magnificent garden became the source of inspiration for Yves Saint Laurent when I was in Jardin Majorelle.
In the permanent manifesto of the Roman brand, diversity and elegance coexist together. We have combined this difference and classiness with the bohemian spirit of Marrakech this season, with a large palette of colors. With our silhouettes in the collection, we have been innovative but concentrated on tradition, craftsmanship and hand workmanship; you can see it in the ethnic details of our dog days group. We were inspired by the rising street style in Jean, knitwear and complementary accessories, we were inspired and we did not compromise on the materials we use.  As a result, I think we get a rich Spring-Summer collection when we combine the Roman's DNA, Marrakech's bohemian spirit and the energy of the streets.
In the lead of our 2018 summer image shots were Agnes Sokolowska, our model with a western but exotic appeal. As the venue, we chose the magical streets of Marrakesh, which you can feel every detail of the texture in Marrakech and Hotel Mamounia. This year's Spring-Summer collection allows our customers the luxury of being a number of women who live in different periods as they wish. In the collection where timelessness prevails, the patterns that bring together the vibrant tones of nature are at the forefront.
Which spots will you exactly emphasize in 2018-2019 Autumn & Winter season?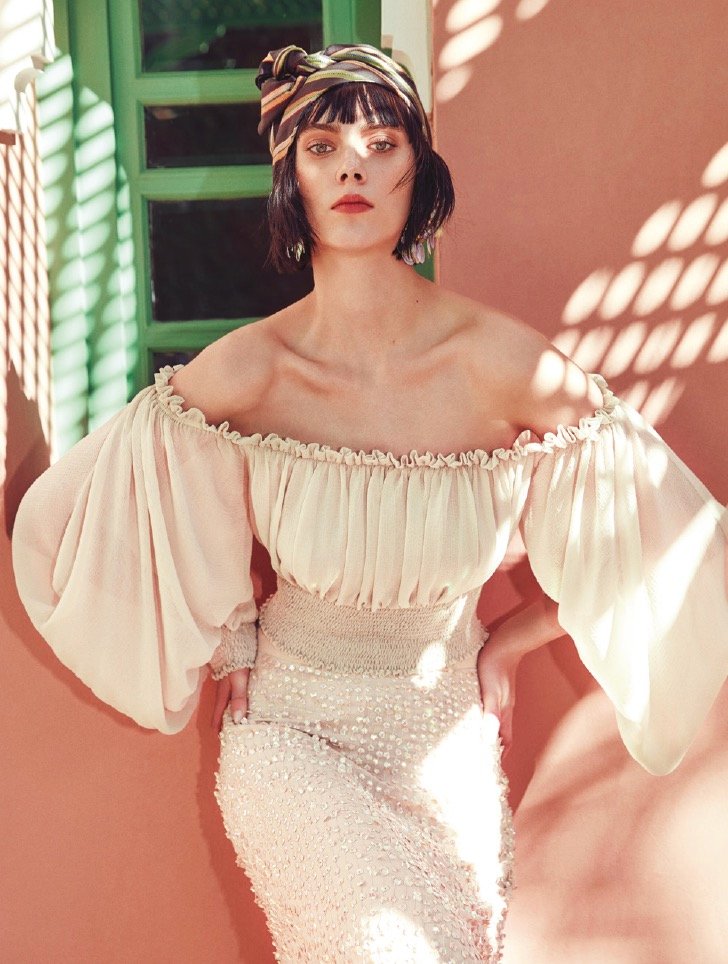 In the 2018-19 Winter Roman collection, we, first of all, underline that consumers and fashion lovers must be quite brave. Instead of sheltering under the wings of imitation, we have created a unique, free, self-confident and flashy woman who uses the combination of east and west synthesis, without being the part of the rapidly changing technological world.
The starting point of the collection; was a long-term trip to Brazil and Argentina at the new eve of the last year. It is always the most exciting thing to be encountered in streets in everyday life, to the unique symbolic clothes and accessories of the attracting cultures with this kind of ethnic texture. We prepared an extraordinary collection full of surprises, and I can say that we are very excited.

What kind of fabrics do you usually prefer as a company? Do the fabrics you use have a special preference?
Since we depict many different Roman women in our collection, we use a variety of different fabrics to provide diversity. But rather, we prefer natural materials and high-quality fabrics.
Silk chiffon, silk satin, brocades, lace, special embroidered fabrics, embroideries are mainly taking part in our evening gowns collection group. However, we prefer fabrics, mainly wool, viscose-wool blended, cotton-wool blended fabrics in winter season, and in the summer season we prefer linen, cotton, cotton voile, cotton organza, silk, and organza fabrics. We don't use nylon and polyester very much. Because we are in a fairly large and quality market as a Roman trademark, we attach great importance to the quality of our fabrics. Since we have more quality in our brand's DNA, both our fabric and our sewings and molds are to be of good quality as our main principle.
How do you supply fabric? What would you like to say about the fabrics produced in our country?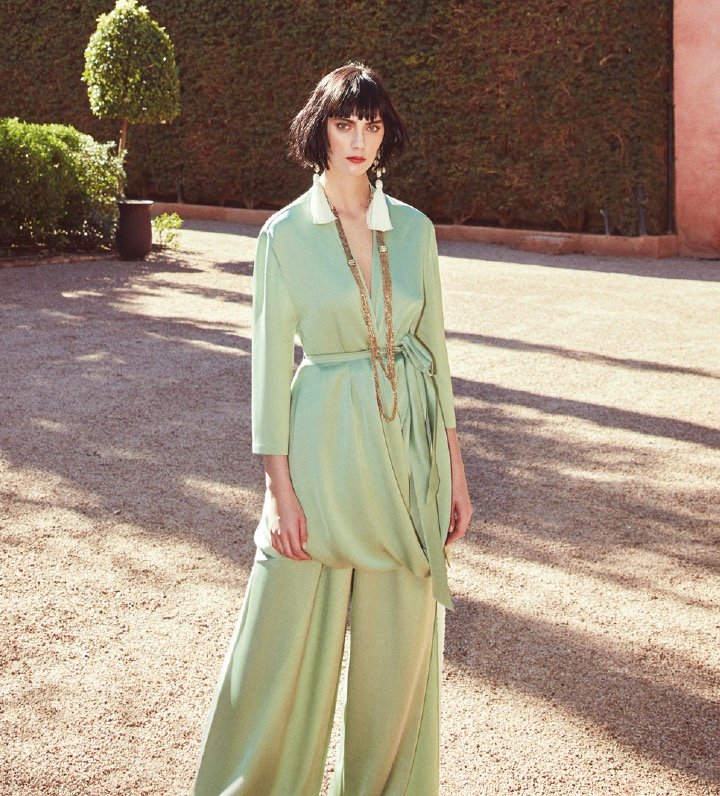 We supply the majority of our fabrics from Turkey. Generally, we make P&D by ourselves. After our R&D researches, we started to perform our own research. In our fabric supplies, we fall into line with the producers at every stage from low-quality to print quality. In a sense, we are also guiding them.
We, as a Roman brand, we attach great importance to the quality of our fabrics.