Dilara Kırmıt is Turkey's, perhaps the world's youngest fashion editor and Blogger.Her writings are closely followed both in social media and in many local and foreign printed commentaries. Such that, she was granted a Fashion TV reward. With Dilara Kırmıt, we have talked about the fashion, latest trends and new creations of the world famous brands.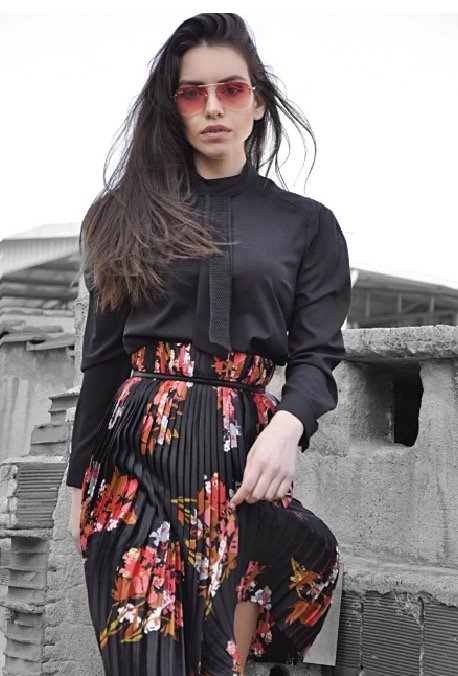 Could you briefly introduce yourself? When did you get involved in Fashion and started to write about it?
Hello. I would like to thank to TTF Magazine for giving me this positive exposure on this important and beautiful platform. I am very honoured to be in TFF magazine. I am Dilara Kırmıt. I was born on April 17, 1996, in Bursa, originally from Sivas. I completed my primary and high school education in Bursa. I completed my high school education in the department of "Women's Clothing Technology" in 4 years of education. In my high school life, the project "Museums In Fashion" that was actualized with Faruk Saraç became our European Union Project. Thanks to that project I was giving a chance to study fashion in Finland and I lived there for a while. It was a spectacular experience for me. In fact, my interest in fashion has started in my high school years with "Model Drawing Techniques" class. Thanks to my teacher, I had the chance to discover my talent and skills. However, I must confess that, my main goal was to become a psychologist.
I will struggle to be better and a decent name for Turkish fashion.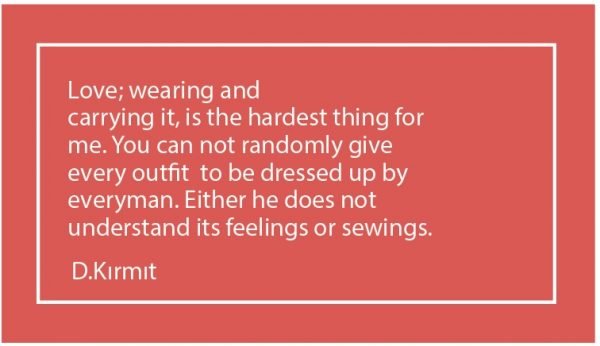 You have a unique and subjective style. In fact, you are like a fashion designer with a style besides a fashion editor-writer. How did you manage to do that?
From an external perspective, it is nice to be perceived and thought that way, lucky me. I think that this is actually caused by the reflection of one's own life and perspective on fashion. I do not have to necessarily use any parts that are trendy or popular and create a styling, even if I'm a fashion designer writer or editor. Because every trendy design in fashion may not reflect my character and lifestyle. Fashion is not just a piece of cloth. So we must be at the fore-front with the styles that reflect our lives.
I like to determine my daily combination mood dependant. That is why, I cannot stand more than 2-3 hours in the same clothes during the day when I am moody.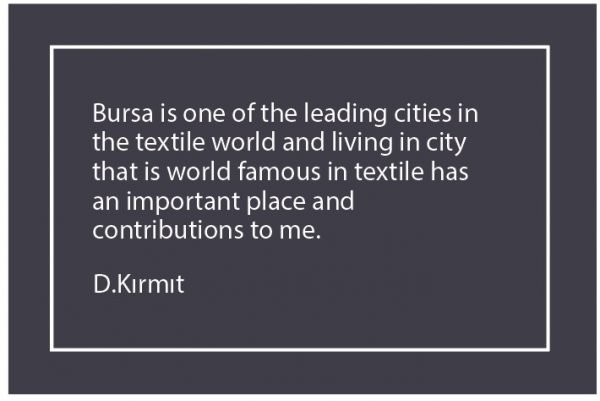 Who are the designers that you find close to yourself and like his or her style?
I love to dress up women who live in my designs and drawings, and I like talking to them, in fact, all of them are mine. I dress them up as they wish. That's why I do not specifically have a designer to compare myself in person. Everyone is surely very successful and somehow unique in their own mould but I personally admire Hakan Yıldırım, Erkan Demiroğlu, and Deniz Berdan very much. They represent some women within me.

Which of the recent creations of the world fashion giants has remained in your mind?
Every year Dolce Gabbana VERSACE and GUCCI become bywords. I enjoy following these giant 3 brands the most because they do tell a lot. Dolce Gabbana brought feminist women into the foreground. I think manly trousers, jackets; ornate ties were exteremly creative and good. I was mostly impressed by them. This had been tried before but failed to make a comeback but this year it indeed came out.
How do you describe fashion? Which has been the most favorite of you among the current trends? Which elements will come to the forefront during the upcoming spring-winter season? What kind of trends will stand out the most on the podiums and outdoors?
Fashion is a very universal concept, I think even an attempt to describe it would be a sort of restriction. Because fashion cannot be just boiled down to the worlds of "fashion shows, designers, models". Even music that we read, watch, listen to is a fashion element. Sometimes, even our idleness can be reflected in the fashion. The fashion is very sensitive and transparent and is like a child. It could be sometimes naughty, or a very bad mother, or can be purely innocent, and elegant. Sometimes you will encounter them in fashion parades and designs of our designers. Fashion does not rule. we cannot mother her. I mostly like to follow foreign designers and bloggers and consequently learn more and more because even in street fashion a lot of perceptions fell into pieces and create a world fashion concept.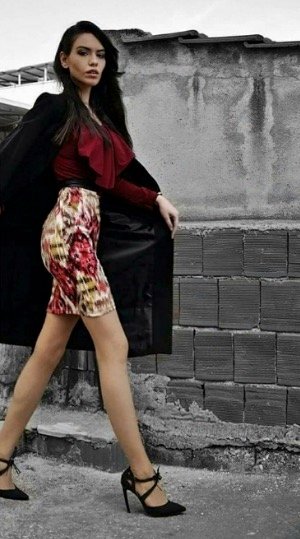 Can we get your views on Turkish fabrics? How do Turkish fabrics take place in the collections of important companies?
We have a handful of gigantic fashioners, and I can say that our designers, who have been dressing up the artists and designers of the years many times, give more importance to the use of Turkish fabrics. I know most of them prefer to buy from abroad but the use of Turkish fabrics on behalf of us and the evaluation of this means the arrival of a beautiful trend in the textile sector. That is why, it is so precious to me. Bursa is one of the leading cities in the textile world and living in city that is world famous in textile has an important place and contributions to me.