AUTUMN-WINTER 2019 COLLECTION "COURAGEOUS"
"In fact, the only thing we need is to unfold the superhero in our minds…"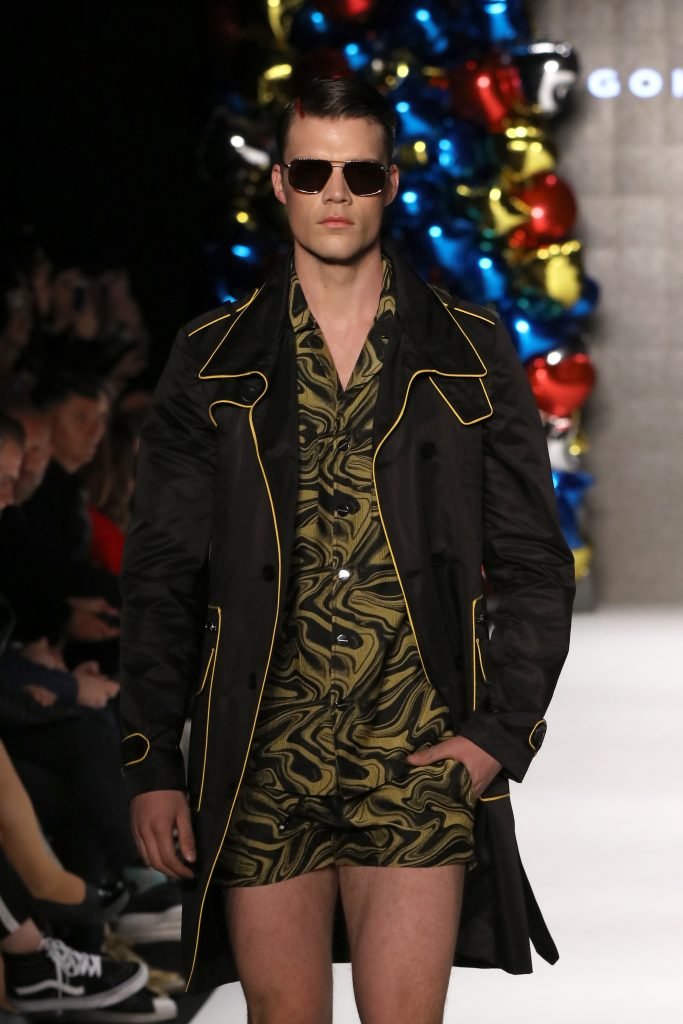 Gökhan Yavaş, who actualized his first runway show in the context of Mercedes-Benz Fashion Week Istanbul, is mainly inspired by the superhero identities, whom we sometimes hide or desperately unfold in 2019 Fall-Winter season.
Our modern superheroes whose details are nostalgic but not very unobtrusive, sophisticated, looking for harmony, brave and confident, constitute the main idea of the Gökhan Yavaş's "Delivered by DHL" fashion show.
The COURAGEOUS collection, consisting of 75 pieces of clothing design, 3 bags, 30 pair of shoes, and 10 pieces of hats, is combined with plush fabrics, flamboyant print, and embroidery techniques and offers a new look that strengthens step by step.
The choreography, styling, and musics of Gökhan Yavaş's Fall-Winter 2019 fashion show, which will make us familiar with the superheroes on the streets, with the combination of vibrant colors, skateboard-skate style pieces and high-end luxury pieces combined with styling, were actualized by Arif Örük and Renaissance Model Agency, Taylan Gül and DJ Serhat Erdem. The beauty partner and makeup were sponsored by Sephora, hair designs by Fixed Akkaya, accessories, as handbags, by Pearl Leather, eyeglasses by Billur Group Cool Sunglasses and socks by Socks Academy. In the textile works, digital printing was prepared by AKT, stone processing by LERAS and sportswear Suat Bilçe, supported by WHITEFIN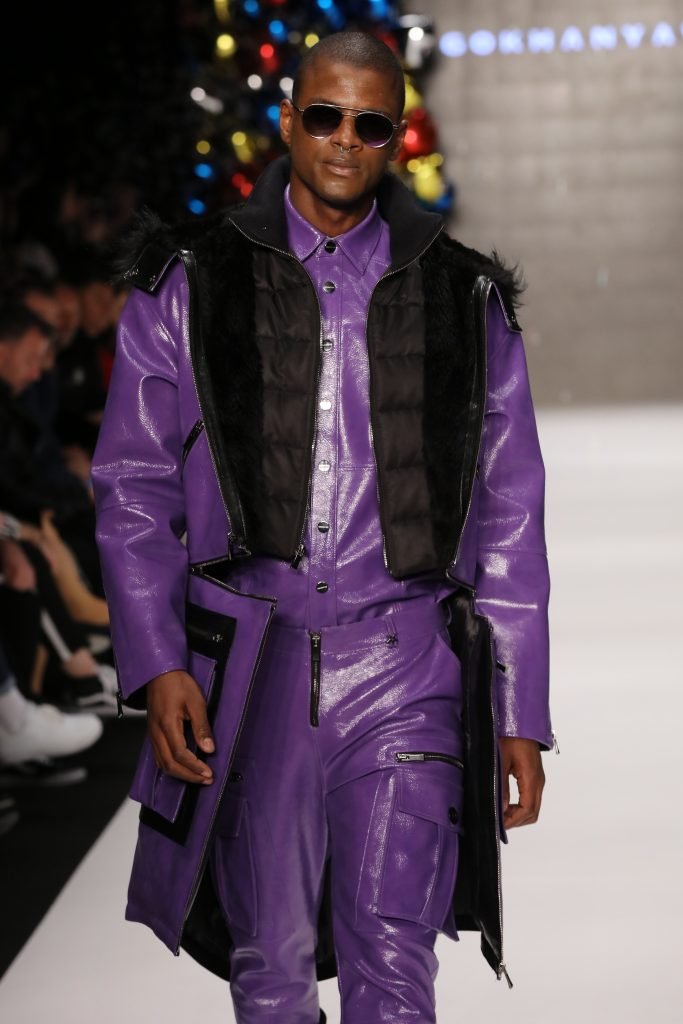 *Kristal Group produces glasses with European standards in Turkey with 115 staff, 85 of whom are women from 1972 to date. The aim of the brand, which believes that women's hands can beautify everything touched, is to offer 100% domestic production glasses instead of glasses imported from Europe with brands like Cool, Oban, Pino, Hipster, Bill's ve Immigrant.)
ABOUT GÖKHAN YAVAŞ: Born in 1988, Gökhan Yavaş graduated from DEÜ GSF Textile and Fashion Design Department. Then, he completed his training in "Leather Clothing, Shoe and Accessory Design "at İMA in 2013, "Fashion Design and Management" in 2015. He worked as a designer in "Tornado Deri" Company between 2013/2015 and "Damat & Tween" between 2015/2017. Up until now, he has actualized several collections. Among those, there are the New Gen Fashion Show, Autumn-Winter 2017 Men's Collection held in 2017, 2'nd Koza Young Fashion Designers Contest Runner Up Prize in 2016, "New Gen Fashion Show" Spring – Summer 2016 Men's Collection in 2015. Lately, By March 27, 2018, he performed Mercedes-Benz Fashion Week Istanbul, "Fall 2018-and" Spring- Summer 2019 "Mini Runway fashion show. In August 2017, he established its own brand in order to bring a breath of fresh air to street fashion.
You can reach Gökhan Yavaş designs at www.gokhannyavas.com.