Originally a project designer and an architect, DemetAzaklı created a luxury leather brand, named TOOL in 2015.
Turan Özeren
Co- Owner
Demet Azaklı
Founder & Co- Owner
Through her innovative, different lines and remarkable leather accessory designs, she attracted the attention of many investors and luxury retailers.
We have had a pleasant conversation about design, leather accessories and Tool Brand.
What are you your observations regarding the view of Turkish people on leather and leather-products? What types of leathers are mostly used in Turkey?
Leather has always preserved its unwavering position since the beginning of human history not only in Turkey but also in the World and has been an irreplaceable and necessary tool for the Fashion World.
While the Rock Culture is the first thing that sprang to mind in the garment industry, leather is still at the primary of the most used materials in important areas such as handbags, accessories, and shoes, without differentiating man and woman.
How does the Tool appeal to the target audience? Was there a segment that you specifically identified when you started production?
We are making indispensable tools of modern times for urban men and women who are open, travel-loving, business-minded, practical and functional. That is why our name stems from this concept.
For example, if you are complaining about your phone, earphones, and wallet that have begun to pile up on your hand while you are trying to look after your passport and flight card at the airport, we are producing something exactly for you. You are the target audience.
Could you give us brief information about the design of your products? What criterions do you consider when designing?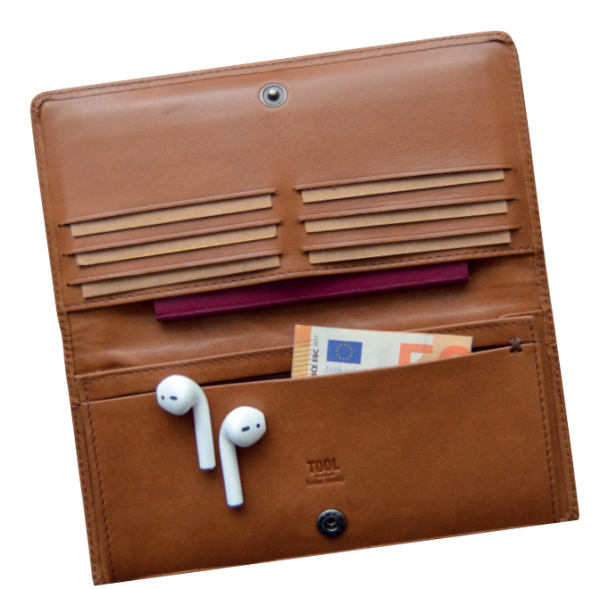 How do we carry everything we can think of like a phone, wallet, tablet, headset, and charger, glasses with us in a more aesthetic and more practical way? That's the question we had in mind since the first day of establishment. Every product we design is an answer to this problem. Each product is a "Shortcut" that will make your life easier at a meeting, at the airport, in the GYM, on the road, or on a summer festival.
We believe that simple things are stronger. Therefore, our products have a simple and plain design concept. It's good to have a little simplicity when there are so many things in the middle of a busy business day that causes mental fatigue.
What is the most popular product, what do you think the reason is?
The output product of TOOL's "Tablet Bag" has attracted much attention since the first day it came out. This is because you do not have to be a fashion enthusiast or a handbag lover to notice it. It has a design that takes its power from simplicity. It is a user-friendly product that you can put everything you need during the day and find it orderly as soon as you put it.
We have tried to say something different with this product to the target audience. We will take you from point A to point B may be not in the shortest time but in the most elegant and practical way.
We have been with them ever since.
How do you scale your branding process? Would you give us information about your domestic and foreign stores?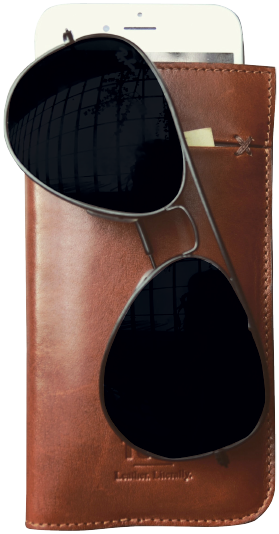 TOOL has attracted attention with its simple expression, stylish design, diverse and memorable products and practicality from the first day of its establishment. It locates at sales points like Vakkorama, servingto Turkey's most important A plus segments..
We are in FEA store at Souq and Bebek which is located in the Kanyon Shopping Mall and Club Marvy Hotel in Izmir. We make selling all over the world via our internet website www.thetoolofficial.com and Hipicon. We also have online sales at Souq and Lunapark.
We sell overseas at The House Collective in Australia. We will be selling in Amsterdam very soon.
How has the effect of technology and futuristic approaches that have been on the agenda lately deepened and influenced the future of leather and leather accessories?
If leather and leather products; such as accessories, clothing, shoes, bags, decorations, are in our everyday lives, one of the most important reasons behind this is the technological developments. The increase in the machinability of the leather and the countless alternatives in texture and color options liberate the designer.