COLIN'S, serving with over 600 shops in 38 countries of the world, aims to be one of the most preferred jean-centric fashion brands in the world through the brand experiences concurrently reaching to the speed of youth in strategic markets until 2020. We have recently conducted an enjoyable interview with Önder Ön, Colin's Global Sales and Marketing Director, whom we have asked about the global sales network and the brand philosophy, about buying behaviors of consumers of denim market.
Would you please tell us Colin's brand story and it's philosophy?
COLIN'S was founded by Eroğlu Group in Istanbul in 1983. It grew rapidly right after its first store that was opened in 1986. Today we continue to work globally with more than 600 stores in 38 countries of the world, including Russia, Ukraine, Belarus, Romania, and Georgia. Our mission is to provide youth more and more jean-centric fashion products by enjoying their life more. Our vision is to be one of the most preferred jean-focused fashion brands through the brand experiences concurrently reaching to the speed of youth in strategic markets until 2020.
What is COLIN'S current position in the denim market?
We have international markets that we directly manage all of our operations in the world mainly in Turkey, Russia, Ukraine, Belarus, and Romania. The greatest characteristic of these markets is the young population we possessed… COLIN'S is a dynamic and fresh brand, so we firmly believe that the potential in these regions is a very valuable asset and opportunity for us. We are working to become a leading Jean-brand in Russian and Ukrainian markets. We have been the "Best Clothing Brand" in the Retail Awards for 4 years in Ukraine, and in 2016 we were chosen as the most preferred apparel brand in Belarus by young people. In 2017, we became the most preferred brand in the category of "Jean Store Chains", outnumbering many world brands in "the number 1 category of the Year" contest held in Belarus for 16 years. We believe that all these achievements add significant global value to our brand. We will adamantly continue to work to contribute to the growth of these achievements that have gained on the global scale..
What are your goals for 2018?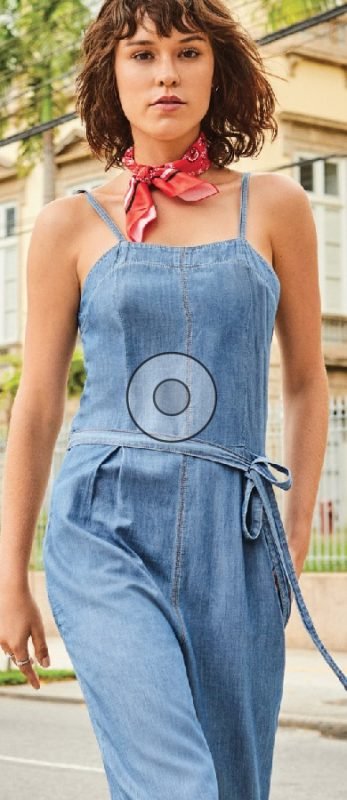 We firmly aim to work harder to actualize our long-term plans by 2018 too. It is also one of our essentials to invest in 5 new markets until 2020. We are competing with the world's leadingt prestigious jean brands in Russia, Ukraine, Turkic Republics, Balkans, Europe and the Middle East. We are one of the 3 best-known jeans brands in Russia. That is why, we pursue to be one of the 2 world-renowned Jean-brands in above-mentioned markets until 2020.
Would you tell us about COLIN'S store network in Turkey and the world? Today, in which markets are COLIN'S available? What will be your target market?
We operate more than 200 stores in the country. We aim to be one of the most preferred Jean-centric apparel brands by young people in the strategic markets and to help them enjoy their life more. Within this mission and vision, we attach great importance to young people and work to take steps to strengthen our ties that we build up with young people both as customers and employees. In terms of employee satisfaction, it is also among our target-list to be one of the three most admired companies in the garment sector.
If it is abroad, we try to do our best to maintain the steady approach we have been pursuing for years and the success we have demonstrated in our local organization. There are 328 stores abroad, mainly in Russia, Ukraine, and Belarus. Romania and Georgia. Among our future goals, we have placed both domestic and overseas growth plans. We plan to pursue opening stores in streets and shopping malls where we believe that it will add value and bring us closer to our customers. We also attach great importance to bringing our stores to different parts of Anatolia and mingling them with more young COLIN'S lovers..
In overseas, we pursue to open 70 new stores over the next 3 years. These store activities will densely focus on our current strategic markets and the newly emerging markets that we are planning to step in. We will continue to increase the number of stores in Russia. We also conceive African and Far Eastern countries, Greece and Slovakia as eye-catching markets for COLIN'S. Especially we aim to concentrate our investments in Algeria, Tunisia, Morocco, and Egypt. Among these markets, we have opened our first store in Morocco in early 2018. We intend to invest in the whole North African countries within 3 years.

Which international denim exhibitions COLIN'S joins as a brand?
One of the requirements of being global is to take part in organizations that offer both the opportunity for cooperation and the opportunity to measure the pulse of the world retail sector. This is because international promotion is an important part of our marketing strategy. In this sense, we do care about participating to such internationally-held fairs abroad. MAPIC 2017, the last fair we had attended, was a coordinating point that brought together prominent brands in the retail sector. In this respect, we had the opportunity to meet with several dedicated entrepreneurs who wanted to follow the significant game-changers in the sector while representing our brands in their countries. We will continue to participate in similar fairs in the up coming period.
How do global jean trends resonate in Colin's? Would you tell us about this season's prominent theme?
We attach great importance to product range in our Jean collections. In our collection, there are jeans, shorts, skirts, dresses, shirts, vests and jackets that tick all the boxes of those who feel younger and especially the young between 18-25 years old. In addition to classic and indispensable jean patterns, the new models and fits shaped in line with the seasonal trends are going to take place in our new collections. We have a wide range of products offering the latest trends to our consumers. This year, we will often encounter with jeans designs enriched with different washings, detailed legs, and accessories.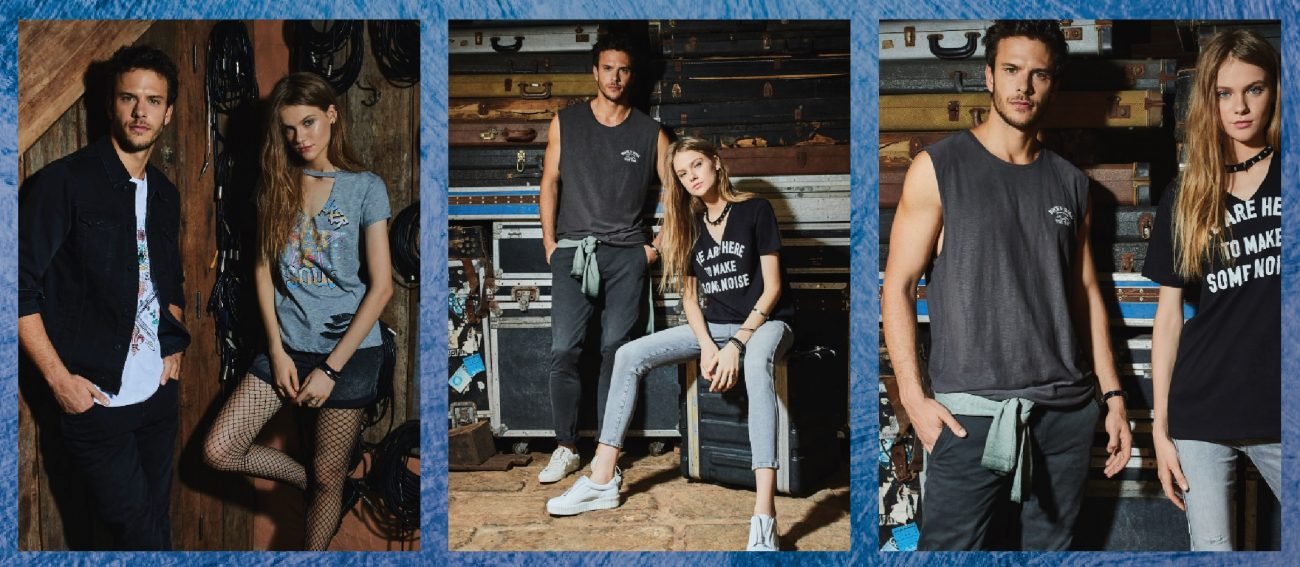 One of two people is wearing Colin's in Russia. We can see the similar situation in 38 more countries. What is the success story behind this? Which markets you will be located in the near future?
As COLIN'S, we aim to mushroom in markets where the rate of the youth is densely high. Among the most important reasons to be pre-emptive in such markets, there lay our efforts following the latest trends in the fashion industry. Additionally, reflecting our collection in the best precise manner parallel to our customer's demands, our frock models, and fitly alternatives could also be exemplified among these reasons to be preferred. We can also quickly adopt the fashion trends and renew our product range every month.
On the production and quality side, there is Eroglu Group, a specialist institution which has proven itself in jean production for many years and serves for the World-renowned brands. We also have the ability to take quick action through our shipping
network from a single logistics center all over the world. In all the countries we are in, we carry out our activities in a customer-centered manner.
In the countries where the products are sold, we take into consideration the characteristics of the young population of those countries.For example, we have jeans pants and snow breaker coats produced for the cold weather for the Russian region only.
In addition to all these advantages, the strategies that we apply to each country by evaluating different market experiences correctly enable us to take a step forward in these regions..
COLIN'S Jeans fest is happening in 600 stores located in 38 countries and also in colins.com.tr will it continue in the following years?
Yes, it will definitely continue. We are trying to programme all our campaigns and make a stride in global vision, taking into consideration both our domestic and international markets. Jeans Fest is the most interesting campaign we have received in this respect. We have been carrying out Jeans Fest for about 8 years every August and September, by which our costomers will await excitedly. Jeans Fest, an important brand association at the same time, begins simultaneously both in Turkey and in the world.
In 2017, we launched the campaign with an advertising film that we used young people, who were the target audience. In addition to our 5 largest stores, we have planned a wide-ranging campaign that includes events such as TV, cinema, social media and open air in the countries where we operate. Our campaign has drawn great interest from abroad mainly Russia, Ukraine, Romania, and Belarus. We also support our advertising projects via communication activities, and come together with the leading fashion writers and bloggers from all over the world. We get effective results when all of these achievments combined together. The reason why we are one of the 3 best-known jean brands in Russia and have been chosen the best clothing brand in the Retail Awards for 4 years in Ukraine and the most preferred brand in 2016 by youngsters in Belarus, are the result of our collaborative work..
What are the latest customer behaviours nowadays in the denim market?
Today's technology has created a strong consumer profile that constantly communicates with each other, in and around the world, making consumers able to speak effectively on brands. At this very point, it is very important to pay attention to the expectations of the consumer by placing emphasize to technology at the clothing and retail levels. We use technology to increase productivity both in production and marketing and to strengthen customer satisfaction. We are closely following innovative developments that will accelerate us in the fields of production and logistics and try to integrate them into our production processes.