As you know, my design journey started in Vakko, one of Turkey's biggest institution. I left from this institution where I worked for 16 years at the bottom, to build my own brand. Vakko is an insti- tution with very crystal dynamics and design concept is shaped on this.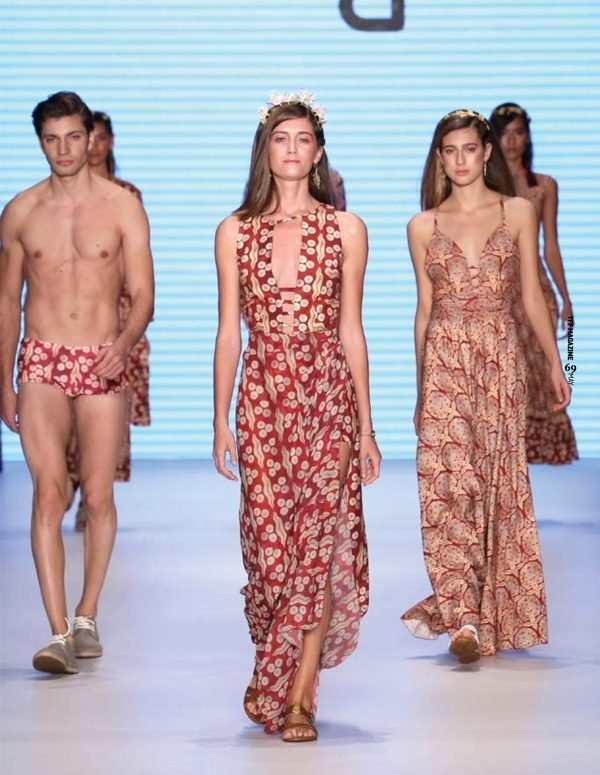 Can you tell us a bit more about how Çiğdem Akın brand has been established, the history of your brand and the branding of your brand?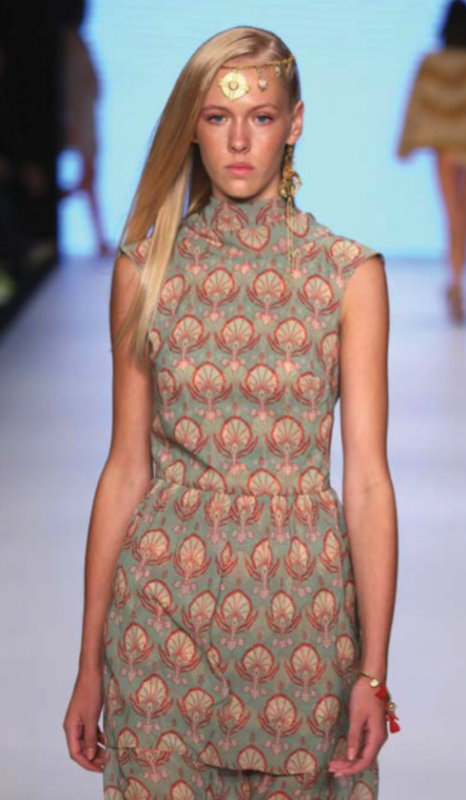 As you know, my design journey started in Vakko, one of Turkey's biggest institution. I left from this institution where I worked for 16 years at the bottom, to build my own brand. Vakko is an institution with very crystal dynamics and design concept is shaped on this. I have chosen to leave at a point where I believed it was time to project my own character and dreams into my designs. Although we tell different stories for each and every season and we dream about differently, Çiğdem Akın brand is actually my extension. It is impossible to think my brand apart from my character, so all my brand works are cultivated by this idea.
What would you like to say about the creation process in which you are in while designing your collections?
Each collection is like new labor. We experience different stories each time. I'm a designer who likes to play with the fabric, use the traversal materials apposition, break the patterns. Even though my design approach is rising above these foundations, then I realize how every collection is affected by my experiences in that process. This can be sometimes a book I read, sometimes a journey or the ups and downs in my private life. I think I have an unflinching character where it doesn't not afraid to expose myself. I believe the best way to show this is my collections.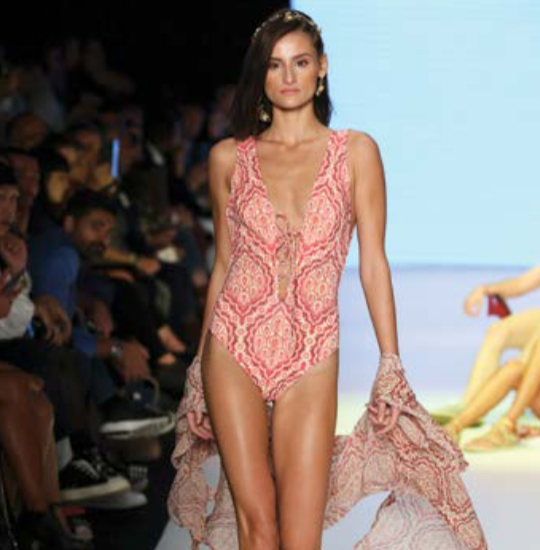 What kind of preparation process did you have for London fashion week and could you tell a little about your collection?
You don't always have an idea of where you're going to be showcasing a collection of yours. As you know, I restlessly took part in the Istanbul fashion week from the very first day. Of course, I was meeting with my followers in the world through international fairs, but I always liked to be in my own home. This season, when I had such an opportunity in London, I exhibited my collection there with the excitement of this new idea. The preparation process was no different from my other collections. What was different was not being in front of an audience I used to be. You are surely safe here in Istanbul. People know you somehow, and they come to watch your collection because they love you. However, this is not the case for London, which is one of the world's largest fashion capitals. You're anticipating a bevy of people you are clueless about coming to the show. I returned to the first days of my design journey. This was an extremely exciting experience.
My collection is called "OBSIDIAN". This stone, which is a black crystal, is believed to destroy whatever is negative within you by revealing it. It's a little knife-edge situation. It compels you to cruelly face yourself. This is only possible if you are strong enough and have reached a certain level of maturity. That is why I have included the dragon in my collection, one of the most powerful creatures of mythology. You can notice the evolution of the Obsidian crystal to the dragon shell in the imprints in my collection.
You have a wide range of products from beach accessories to the swimsuit accessories, from kimonos to beachwear dress in the collections prepared from the beach concept. What kind of a style do your works reflect in terms of design, color, and model? What is your line, inspiration?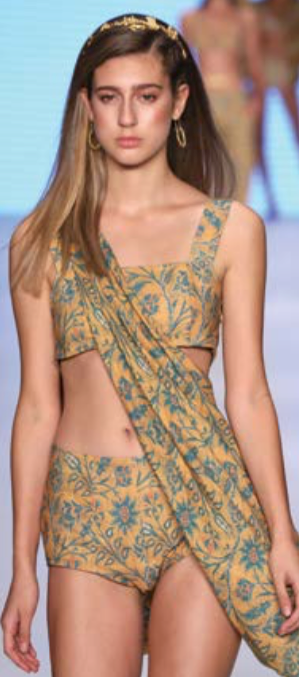 The designs I made for the beach are being prepared under the name of our CHA brand that we established together with my older daughter Ayşe. Experiencing this process with my daughter has become what I've dreamed of for so many years to actualize and am proud of. When talking on the beach concept, I just didn't want to approach the subject just a random swimsuit and pareo. In the summer regions, we turned onto products that can be used at any time of the day. Our target group is a little younger this time. I think my daughter's influence on this decision was great. I care that every collection of mine should be story-based.
The point of origin of the first collection of our CHA brand "UKTE" came out with a very strong design background, which was Cintamani. This pattern symbolizes the concept of the eye of the mind, the world and the body, has been used in a very wide geography from China to the Ottomans. We received this pattern, and we have presented it with a new interpretation of the taste of fashion lovers. I hope everyone will like it as much as we do.
Can you give information about the properties of the fabrics that give life to your collections? How much are Turkish fabrics occupy room in your collection?
As I mentioned before, I'm a designer who likes to play with fabric. I enjoy using the patterns and fabrics you don't even dream of coming along. I am hand in glove with all kinds of fabrics such as silk, crepe, lace, knitwear, leather, brocade, satin, and gauze. While selecting my fabrics, I look at the feeling it gives me as soon as I touch the fabric. The feeling inside me when I touch the fabric did not at all up deceive me until today. My entire UKTE collection consisted of Turkish fabrics, and I generally prefer to focus on Turkish fabrics in my collections.
Do you continue to make custom designs for other brands/people after creating and consolidating your own brand?
Of course. For many years, I have been giving consultancy services to a wide variety of textile brands and I will keep providing. This creates a whole new opportunity for a designer to explore his journey of self-discovery. Making personalized designs, that is to say, working in the area we call "couture" was a non-stop job of mine that I never took a break from. The idea of adding my own story to others' stories quite closely continues to excite me. Who knows, maybe I can encounter fashion lovers and followers with a "couture" fashion show in the near future. why not?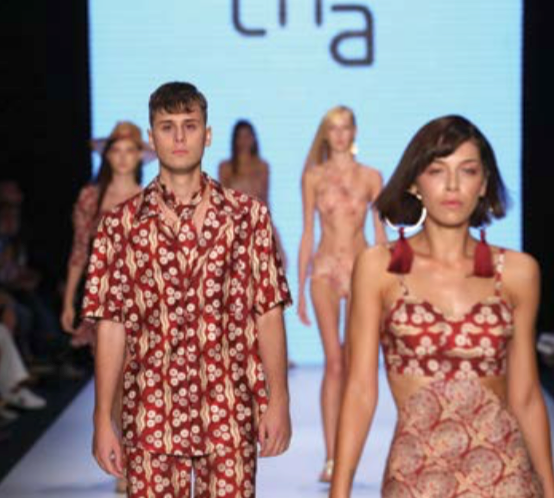 Can you tell us about your future plans? Do you have any new ideas about innovative design and product to differentiate?
I'm about to make a very different cooperation with a world-famous brand that I can't explain yet. At the present time, the agenda of me and my team is quite preoccupied with this new development. I hope you'll be informed very soon. Apart from that, the sense of differentiation, authentic stance and search for new ideas never ends. As in the past, we will continue to tell new stories in the future, as I hope that you will excitedly continue to follow these stories.