It's simple but ambitious, timeless, and definitely the most favored part of the wardrobes. I think the interest in Denim fashion is increasing every day. Then, long live Denim on Denim!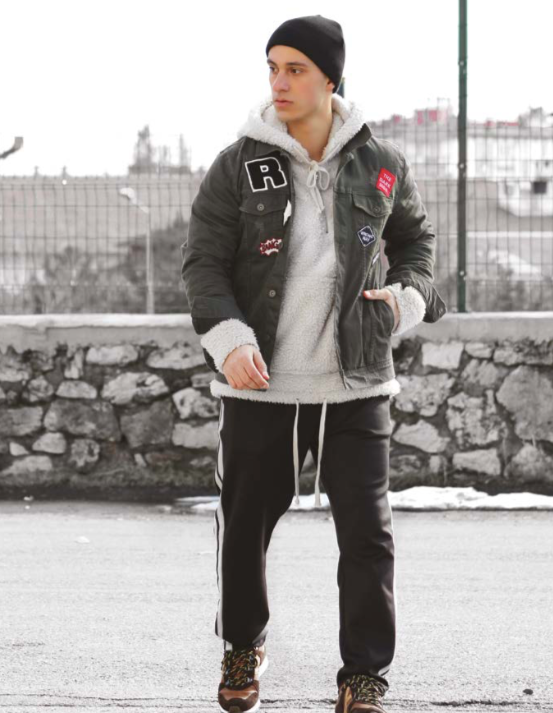 Burak Döleker is quite known by his followers. Would you like to introduce yourself to our readers too?
Hello. I'm Burak Döleker. I was born in Sivas on 9 October 1996. Since I was little, the sport has been a passion and lifestyle for me. I am professionally interested in the sport of Wushu-Kungfu.
Between the years 2007-2017, I achieved many achievements by representing my country in both European and world championships. This year, I graduated from the Department of Physical Education and Sports education at the University of Sivas Republic. Besides, I had a great interest in fashion and I opened a blog page in 2016. I write articles on men's style and general care.
The positive feedback of the people I've written is very much about me. I am currently collaborating with various brands and businesses and promoting them through social media.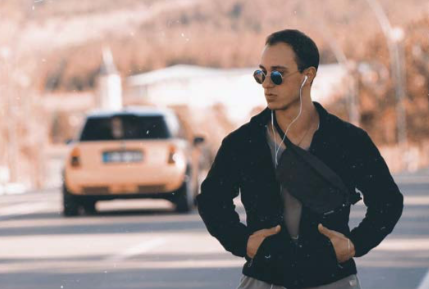 Every fashion blogger has a style like designers and brands. Can you tell me about your style?
I'd say it's simple, elegant and glamorous.
What is your remark on current denim fashions?
It's simple but ambitious, timeless, and definitely the most favored part of the wardrobes. I think the interest in Denim fashion is increasing every day. Then, long live Denim on Denim!
Can you tell us about the latest trends in denim? Are we likely to see different new perspectives and new designs that reflect these perspectives?
Every season, a different model turns into a trend. Jean trends are quite entertaining this season. Olden days had to experience several color options.

However, nowadays it is possible to find any kind of jeans model you want in any form and color. Jeans, the most popular essentials of wardrobes, can achieve a completely different style with small changes.
Some seasons trotter models may go through a change, while other seasons embroidered can be added on the Jeans. This season, like all the other trends, jeans are flashy and colorful. I believe that in the coming years we are moving towards a period where people design and personalize their jeans appealing to the eye.
Who are your favorite designers? Which collections and fashion show you've never forgotten?
And there are many other designers I haven't told. Several of those are Hakan Akkaya, Cengiz Abazoğlu, Emre Erdemoğlu, Deniz Berdan. And there are also some designers I didn't even mention their names. I really find them all successful.
I think we are very lucky to have these names that make us proud of their designs in the World Fashion Platform. Different lines, successful tailoring, remarkable details and the underlying ideas of their designs are the biggest features that differentiate them and make them world-class.
As for the fashion shows, I couldn't forget, Deniz Berdan's 2018 Spring / Summer collection "Fake is The New Black" and Hakan Akkaya's New York Fashion Week 2019 Fall / Winter collection "Glam Rock" fashion show.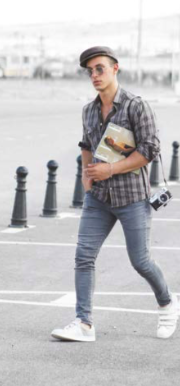 Do you think about sustainable fashion? Many companies/ brands are working in the textile sector in terms of both human health and protection of nature and environment. Can we get your comments on this issue?
Sustainable fashion is a fashion concept that does not destroy the environment during the production stage, provides a better and safer working environment for employees, and where products are more robust, quality, long-lasting and recyclable.
Many of the designers have now embraced organic fabrics and organic production. Fashion giants, even the pioneers of fast fashion, are focusing on expanding awareness, investing in our future and raising awareness with their small collections in which they offer special presentations.
Their goal is to create a better and healthier world for the new generation. Brands like Levi's, H&M, Banana Republic, Stella McCartney Reformation, Reflect, Viktor and Rolf, Marc Jacobs are in the middle of this project.
Do you have projects planned to be implemented in the coming period?
I don't have a project at the moment, but I'm thinking of signing some projects forward. It's my greatest wish to announce myself to a wider audience.