Bilici Holding
We have conducted interview with M. Fatih Bilici, Bilici Holding Board Member
FOUNDED IN 1950 AS A FAMILY BUSINESS, STARTED TO WORK WITH COTTON TRADE.


Bilici Investment is a conglomerate harboring a great deal of sector. Can we know more your inception story in the sector and the process of fabric production?
Despite being a transparent company, Bilici Investments has become an institutional structure that has succeeded in protecting its family values to the core and able to share these values with its investors. Our Company, founded in 1950 as a family business, started to work with cotton trade and respectively began to establish ratchet operations, weaving, yarn twisting, finishing & dyeing and yarn production facilities and becoming one of the few companies moulding the textile sector. I believe that the growth process we have experienced has matured organically since the investments we have made with the growth acceleration we achieved are parallel to and feed each other.
When looking back after those established facilities, Bilici Yatirim has become an integrated structure in the production and sale of Polyester and Cotton fabrics. Since our vertical integration has entered a mature phase, we are now striving to incrase the added value in our products. For this reason, we attach great importance to corporate product innovation and branding.
Although Bilici Investments diversifies the portfolio through its active investments in tourism and agricultural sectors, the flagship of the group is surely the textile industry. In the near future, we plan to evaluate our strategic investment plans primarily through the textile sector.
this context, the core values of our strategy are to present our customers with creative, innovative, trend-conscious and fashionable collections at affordable prices with original designs.
Can you please shed light to your current company structure and your potential in yarn and fabric production?
Biteks Yarn, which makes our yarn production, produces 16,000 spindles of cotton yarn and 29,000 spindles of polyester viscose yarn in the Osmaniye Organized Industrial Zone under a covered area of 20,000 m2. The company has doubled its capacity with the latest $ 10 Million renovation investment made in 2016.
Bilişim Yatirim Twisting Mill and Centering Facility, located in Adana Hacı Sabanci Organized Industrial Site, has a monthly yarn twisting capacity of 270 tons, including cotton, polyester-viscose, and elastane, with an open area of 25,000 m2 and a closed area of 11,620 m2 in total.
Bilici Yatirim Finishing & Dying facility locates in the same region as the Twisting Mill facility has an annually 12 million meters of fabric dyeing and finishing capacity with an area of 25.000 m2 open area and 11.620 m2 closed area, in total.
Under the BTD Textile brand, we export our end-product fabrics to more than 30 countries from Australia to Europe and America. Currently, there are companies in the customer portfolio that are leading the World Fashion sector, such as Inditex Group, Marks & Spencer, Ann Taylor, Uniqlo.
What are your assessments regarding the Turkish Sector and Turkish Fabrics?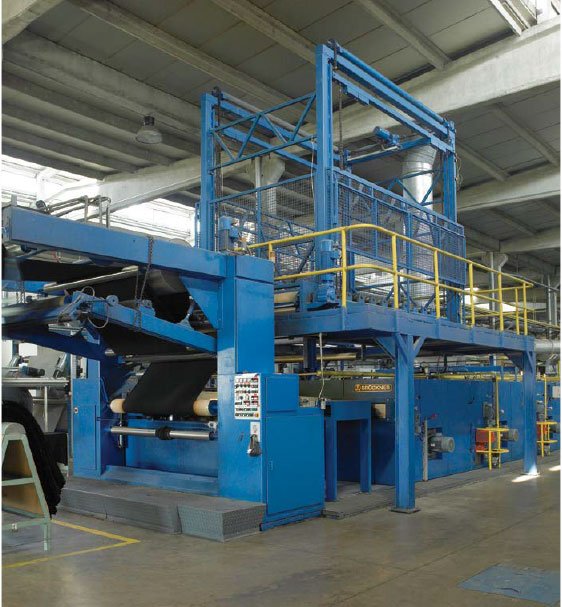 I believe that Turkish woolen drapers have closed the gap between producers in Asia and Europe in the quality/price parameter.
The fashion and retail sector wants to change its strategies globally and deliver faster and new products to its customers under the name of "fast fashion". In our country where we possess a strategic importance in this sense, Turkish woolen drapers can offer location and production speed and quality all together and can get a fair share because of the growing nature of the industry.
It is a fact that the Turkish woolen drapers must make the necessary investments in research, development, and innovation as soon as possible considering the up-coming trends and changes. I believe that if we can improve ourselves in this matter, we will be able to achieve great co-efficiency and sustainability in global markets.
Lastly, can we hear more from you about the plans and goals of Bilici Holding's that are to be actualized recently?
We will pursue to invest in the textile sector, which is our flagship. Recently, there are a few works we are planning to actualize to renew our machine park.
In the long run, our goal is to increase our branding and awareness and our exports' market share..
Apart from textiles, we are evaluating investment opportunities in different sectors such as Food, Energy and Real Estate.