In these speeches, we brought together leading Turkish fabrics, garment manufacturers and foreign brands leading the denim sector, and we have made an announcement to the sector about the Turkish denim, perspective to the future and the perception of Turkish denim of brands.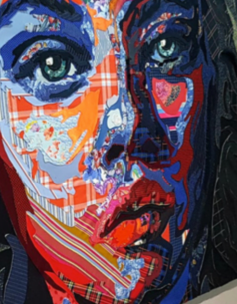 Can we briefly get to know you and YBONE Textile? Can you talk about your activities within the framework of production and export?
YBONE Tekstil is a consulting company that I founded in 2014, which aims to brand the denim sector and its very useful strategy, to companies that aim to brand global marketing and sales strategies, sales team and organization setup support, market research-assessments, branding and PR action, and provide textiles with ongoing solutions. In this sector, which I entered as a textile engineer in 1991, I would like to provide benefits by passing my international experience to the future of the sector and to the young friends who will join us by working in all fields from production to branding. My goal is to accelerate gears in variable and different companies and make them self-freeze and place it reflexively.
Together with UTIB, The Premiere Vision projects that we have carried out together within Discover Turkey since 2017 have also been extremely enjoyable and have contributed to Turkish textiles in terms of lobbying. In the stands we have created at the fashion spots of the world such as Paris, London, Amsterdam, New York, we have transformed the power, creativity and leadership of Turkish textiles into interactive environments with art and design, which is the first in the world in terms of the country stand. We also had a series of round table conversations with the international denim industry magazine. In these speeches, we brought together leading Turkish fabrics, garment manufacturers and foreign brands leading the denim sector, and we have made an announcement to the sector about the Turkish denim, perspective to the future and the perception of Turkish denim of brands.
Can we get an assessment in general these days when we are in the process of transitioning to new normals after the Covid-19 pandemic that has affected the world? What have you been through as a company in the process? How did you personally consider stay at home, for example?

First of all, what we call the new normal is a process that is still uncertain and will proceed by trial and error.There's not much predictability. However, it is clear that the world economy will not be able to handle a long-term stance sociologically and economically. Because on the one hand, while pandemic is in full swing, economic and social boundaries are struggling at the same time. Clearly, this is a permanent change that comes at a time of adaptation and transformation. We need to reinterpret everything we know. During the 2000s, fast life, fast business, fast fashion concepts captured us all. In the same time period, we experienced a lot of correct and wrong change under development. Now it's time to correct errors when creating a new layout.
I can describe this process as a cocoon process for myself. I have had the opportunity to watch the global effects of this pandemic; futuristic, technological, psychological approaches, comments and trainings. I've been digitalised more than ever. On the other hand, I did reuse-repair works at home. I threw my steps to make my own food. I attended online yoga and meditation classes.
On behalf of the business, I was in the process of preparing the plans to create a sustainable future in textiles for both YBONE Textile and HICH solutions customers, which is a new organization that I took part in the board of directors
During the intense pandemic process and in the new period of normals, masks and health- related textiles came to the fore front. What would you like to say about masks that are now a design and fashion after setting standards?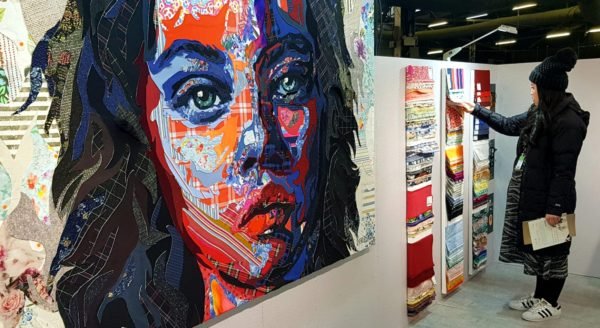 Masks and health care textiles are actually innovation-containing work. And productions with extremely serious standards. Because we've never had to be so protective in our day-to-day lives. Of course, using them doesn't involve strict protection, these are preventive materials. The mask requirements in the pandemic process regarding the masks are the subject that should be considered both in material and design. However, there is also an interesting fashion approach, people prefer to make the mask suitable for life as this situation grows longer. There are masks in every color pattern material on the market, and buyers approach it as if they were getting clothes. This seems to be a bit of a psychological need. On the other hand, the single-use mask issue produced from textiles called spunlace, this is far from sustainable. The streets, beaches, even the seas are filled with waste masks. So we're in a different chaos again. Personally, I use a very useable, washable design, which can change filters in the nose and mouth area. As a result, if we speak the ideal, the masks must first be in line with the standards of world health organizations and, if possible, designed to fit the very use of it. We must not sacrifice the environment while protecting ourselves again. The nature and other creatures that people live in are just as important as humans. We have to remember it at any moment when we're producing, spending, doing it.
You also design and coordinate creative stand event projects with technology-use, especially at fairs. What do you think about the digitization of similar events, especially fairs, during this period when digitalization is accelerating?
I think it's unavoidable. Yes, as digitalization comes at the last speed, it is clear that today's countries will not be able to live without it. Humanity, trade, social life will be another phase after the pandemic. For companies that can't switch to digital, there's zero chance for the future. Digital platforms are now the way to reach the consumer. This period showed that a process can be managed without international travel.I think companies will use it in the future, in terms of costs. Of course, there is still a problem in some sectors. The textile industry is an oriental for this. Since the fabric is a material defined by tapping, the product still has to meet its clients physically. However, we bring different solutions to this for the companies we work with. As for the fairs, some will disappear and will not be able to go on. For digital fairs, creative structures with infrastructure ready will continue by transforming the business. But it is certain that fair companies must develop very different solutions in order to digitally create the impact on people in a physical exhibition environment. It's essential to provide interactive participation. Because on the online platform, we need to lure the visitor into the event and keep them.It's a detailed and creative work that requires technology and human science. Finally, the effectiveness of digitalization will continue to increase as visual expressions can easily be placed in the human subconscious and, if necessary, to unimaginable points.
What changes do you foresee in trends, production, preferences, designs during this period when we started a new life with "New Normals"?
Before pandemic, the environmental problems experienced by the world, population growth in cities, political problems, social movements, inequalities were on the limits. Sustainability, which has been used as a marketing in recent years, is now in the form of a fact that needs to be filled up. In addition, the last consumer has recognized the sense of sustainability more than it has ever understood. Therefore, on behalf of production and industry, it is our duty to rotate the change of this change quickly and accurately.
For the future players Y and especially Z generation, digitization is new normal.The changing consumer behavior is another issue that should be seriously referenced for both textile and other sectors. In particular, the same generation will support business models and brands that provide multiple benefits. Social responsibility projects will affect the campaign selection. Instead of the product that used to create social status, the product that created social balance will be determinant.The casualization trend that emerges as a result of working at home in the pandemic will be effective in both materials and models. The artist who will work in the home office with the digital change will make this trend permanent.I think there will be wider descriptions in the seasons and collections. The concepts will be effective without separating them as summer and winter trends.Correct product development is the most critical issue of this period. When unconscious consumption is ending due to the economically envisaged recession, only the right product designs will be replaced. Antibacterial, personal care, antivirus style product sales will continue to increase.