The Bergdorf Goodman store, located in New York, where the world of the hearth of fashion world beats, hosted the ARZYU brand under the supervision of Arzu Kaprol. ARZYU, the wedding brand launched with the partnership of Arzu Kaprol and Ayla Cönger, has reached to the United States beyond the limits of Turkey.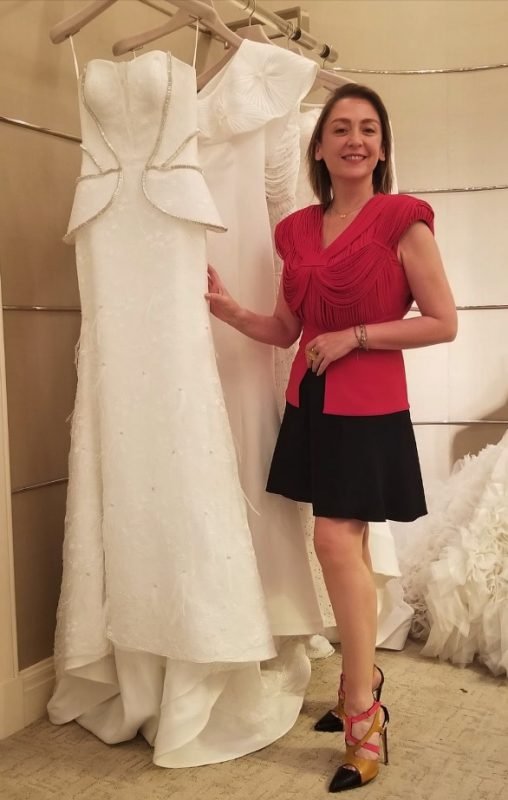 The New Yorkers met with the ARZYU brand on May 25 – 26, with trunk shows held in Bergdorf Goodman and Panache. Brides in Bergdorf Goodman, the most prestigious point of sale for wedding dresses in America, will now have a chance to try the ARZYU brand.
Rehearsal and trainings, accompanied by Turkish delight
Arzu Kaprol carries out a one-to-one rehearsal with Bergdorf Goodman customers, also shared the new brand's stance, ARZYU, co-established with Ayla Cönger with the well-experienced sales team of Bergdorf Goodman's.
The collection that bears Arzu Kaprol signature, the promising name in the fashion world, transforms the dreams of design-lover brides into reality. ARZYU brand, which 2 successful businesswomen founded it, is preparing to create a new trend that will make distinctions in detail in the wedding dress industry.