Sustainable values, outdoor, athleisure effects, comfortable elegance, as well as theatrical, sparkling images, which we call bling bling, were the basic collection of 20-21.
In the past, "high – end" designers used to guide fashion. In the new era, the way of life, the reality we are in, is guiding.
Can we get to know you briefly?

I graduated from ITU Chemical Engineering. 17 years ago I began the Turkey representative of the world-famous brand Trend Forecasting firm.At one time, pantone's Marketing Directorship in Turkey was among my studies.As a result of the trainings I have received over time, hundreds of company visits, my work from preparing collections with designers elbow to elbow, my own researches, I started to train brands, associations and schools as a Trend Consultant and speaker.
The reflections of art, sociological cultural values, consumption habits on fashion, ethical production, employment for people, and sustainable living constituted the part of my work that I fell in love with. The values from the machines I saw during the factory visits to the work of an artist can excite me. But I like to explore the aesthetic power of art and the traces of sustainable life and visit exhibitions the most.
You are preparing brands and companies for the trends of the future in many different areas. Could you give us some details about what you do?
Concepts such as consumer habits, lifestyles, economic, cultural, political, technological values, new travel destinations, activist trends, developments in the food sector, music, movies, festivals, welness…, worldwide exhibitions, prominent brands and designers, instagrammers, stores (which can also be online), fairs, the reality we are in, most importantly sustainability, are evaluated with editors and AI and form the colors, textures, patterns, materials and forms of the future.
Textiles, home textiles and ready-to-wear in Turkey are in demand, but abroad, we offer a wide range from mobile phone industry to automativ manufacturer, cosmetics to packaging, stationery, food sector.
You are in creating new collections of brands, or creating style identities in their initial branding processes. Could you tell this process? Which criteria are essential when creating trends?
First of all, we need to know and analyze the client brand or manufacturer very well. We question their best selling, worst selling, the customer base they want to address and their way of life, their technical competence. By combining all this data, the right goal is achieved as a result of the process that is going on with teamwork and workshops.
What were the trends of 2020-21 before the pandemic and what changes happened after Covid-19? How have trends changed rapidly in other sectors, especially fashion and textiles, and what kind of reflex has been shown?
Sustainable values, outdoor, athleisure effects, comfortable elegance, as well as theatrical, sparkling images, which we call bling bling, were the basic collection of 20-21.
In the past, "high – end" designers used to guide fashion. In the new era, the way of life, the reality we are in, is guiding.
Concepts that have been going on for years have gained acceleration with the pandemic;
Comfort, functionality (multi-purpose service), durability, specifications, gender, neutral, timeless designs, timeless colors, multi-layered visuals and, most importantly, sustainable fashionable manufacturing have to be a balance between simplicity and extraordinary among basic concepts. We simplify our wardrobe, it consists of products that we will use for many years, that will serve functional and multiple purposes, that we can use in different ways, but it is important not to forget the customers who want innovation. We design new elements in harmony with the basic clothes of our wardrobe.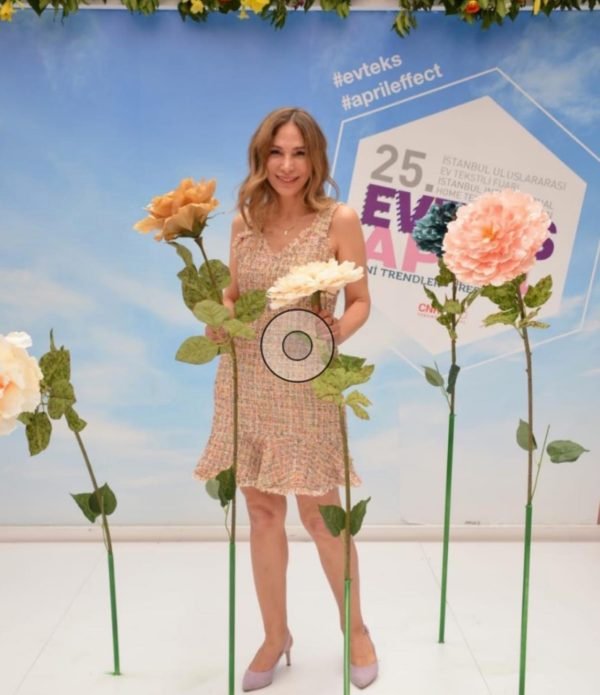 In this process, home clothing, home clothes, casual designs, comfortable to work from home but also the parts that we wanted to feel stylish in on the way to the market by attending the zoom meeting in the same outfit gained weight. On the other side, there are those who need to dress up, but in stylish designs, comfort is also at the forefront. You can think 2 ways; The first group is in the designs in colors, those who are looking for serenity in their mind, and another group who likes to take their energy from the colors and express their emotions through clothes.
The concept of Fast Fashion will no longer be in our lives, the "we saw it at the fashion show today, let it be in store after 15 days" period is now over. Unsealed products and colors, which we call timeless, are among the most important values. In addition, the period of working with stock is contrary to the concept of sustainable, as a result of which unit costs will rise.
Artizanal values, manual labor, local design have never been more on the agenda. Many large companies have built parts of the business on local producers and designers, ingesting some of the sustainability conditions.
In addition, the extension of the life cycle of a product is among the most talked about, therefore, upcycle, recycle concepts, are indispensable for second-hand brands.
When you look through the window of the Turkish textile industry and Turkish fabrics; Could you assess its power in determining trends in world fashion and producing products that are compatible with new trends, its potential in creativity and design?
Turkish textiles, the investments it has made so far are very strong both in terms of technical, trends and providing fast and high quality service to the customer. Most of our fabrics have been used in trending books, which is very flattering. However, we must read sustainable living and fashion well and produce accordingly. Although this transition will be in pain on behalf of some companies, access to sustainability can be achieved in many ways. At least one should givethe message that "I'm doing the best I can." With procedures, these rules will become imperative.
Could you tell us about designing innovations without trend? What kind of world awaits us after Covid-19?
Even if the pandemic ends, we are waiting for a world where; sales, fairs, fashion shows, working from home (except for those producing) will continue to be online in weight; the number of physical stores will be much reduced and only a few stores belonging to the brand will be kept for experience, entertainment and customer relationship; live broadcast sales will be made through tiktoks, instagram, social media, games; VR, AR and "phygital" will be the concepts that unite the physical and digital World; express deliveries will not be; the popularity of rural life will be very high and migration from cities to the countryside will be in weight; handicrafts, agriculture, natural life will be very important, sustainable living values will be our holy book; and we will discover the happiness of plain and simple life.