53,156 INTERNATIONAL VISITORS: A HIGH- PERFORMING EDITION AND SOLID ATTENDANCE INFLUENCED BY MARKET CONCERNS OVER BREXIT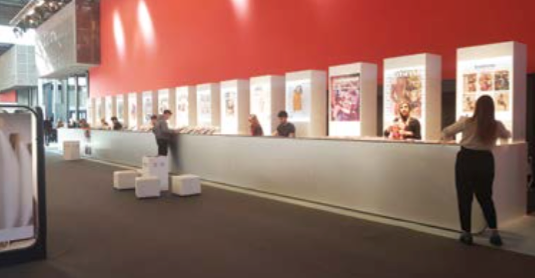 By welcoming 53,156 visitors from 127 countries at its latest edition, Première Vision Paris illustrated the strength of its leadership and influence on the global creative fashion industry It's 70%-international visitorship – still unsurpassed in the sector – is particularly notable for its high quality, demonstrating the show's robustness in the face of strong political and economic uncertainties in world markets.
TFF Magazine was on display at Press Village of this prestigious Show. Professional visitors got latest news about Turkish textile sector by TFF Magazine. Turkey was represented by 174 leading companies in this important venue.